Gatwick Airport flight delayed — claim flight compensation 
If your flight to or from Gatwick Airport was delayed, you can claim flight compensation if:

The flight delay was greater than 3 hours, and

The airline was the party at fault for the disruption (if the delay was caused by a third party or an "extraordinary circumstance", the airline is not required to provide flight compensation — more information regarding this can be found further down the page)
Delayed or cancelled flight at Gatwick Airport?
Claim flight compensation while you still can!
Claim now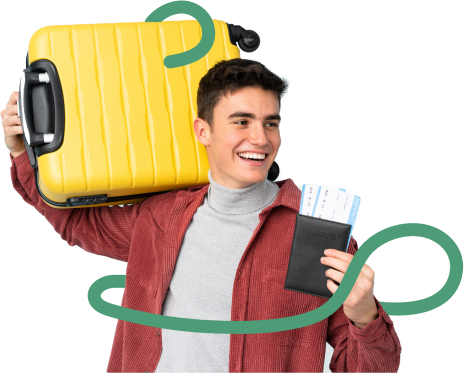 Flight cancelled Gatwick Airport - flight compensation and refund policies
If your flight to or from Gatwick Airport was cancelled, you might be entitled to flight compensation of up to £520, a full monetary refund of your flight, or even both!

How to get compensation for my Gatwick Airport flight cancelled?
Your flight's cancellation must have been announced fewer than 14 days before the scheduled departure date

The airline must be the party at fault for the Gatwick cancellations (See the "Extraordinary Circumstances" part of this article to learn of the situations in which the airline can deny your claim)
How to get a refund for my Gatwick Airport flight cancelled?
You can also ask for a refund of your flight ticket if you weren't given the option of an alternative flight or were given one but chose not to take it.
A recommendation: Refuse any travel vouchers that an airline may offer you. You would have to fly with the airline that let you down previously again, and should it file for bankruptcy, you would be at risk of completely losing your money.
Increase the likelihood of receiving flight compensation claim will be granted!
Flight-Delayed.co.uk can help you claim compensation and obtain your flight refund!
Claim now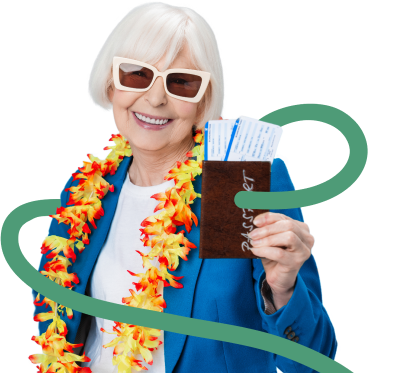 How much flight compensation can I get for my Gatwick Airport delays or cancellations?
The claim amount is determined by the distance flown on your flight and is per passenger.
How to claim flight compensation for my Gatwick Airport flight?
Claim with Flight-Delayed.co.uk! You can easily submit a claim in a few minutes and boost your chances of getting flight compensation!
Only a small amount of your time is required to submit a claim, after which you don't have to worry about the specifics because our experts will take care of everything for you!
What do our experts do to increase your chances of winning a claim? We have over 10 years of experience working with airlines, so we are familiar with all of their tricks and weaknesses. Our experts monitor and evaluate your claim, create necessary documentation, contact the airline's legal representation, and, if required, we launch a lawsuit to safeguard your right to compensation.

London Gatwick delays or cancellations: can the airline deny my claim?
However, there are instances when an airline does not have to compensate you for a cancelled or delayed flight. These are defined as "extraordinary circumstances," and they happen when a third party or unexpected event eliminates the airline's responsibility for the flight delay or flight cancellations at Gatwick.
Here are a few examples of those situations:

Bad weather conditions, such as thick fog, heavy rain, or thunderstorms.

A strike, most often specifically within the aviation industry (for example, a strike of air traffic control workers at a specific airport).

However, a strike of the airline's crew is not considered an extraordinary circumstance!

Political circumstances, such as a terrorist attack or general security risk due to political unrest.

Natural disasters, including volcanic eruptions and hurricanes.

A collision between the aircraft and birds or other foreign objects.

An ill or unruly passenger.

Flight delays caused by the airport staff, such as extraordinarily long queues to security checks.
Delayed or cancelled Gatwick airport flight?
You can claim flight compensation for 6 years after your disrupted flight!
Check my flight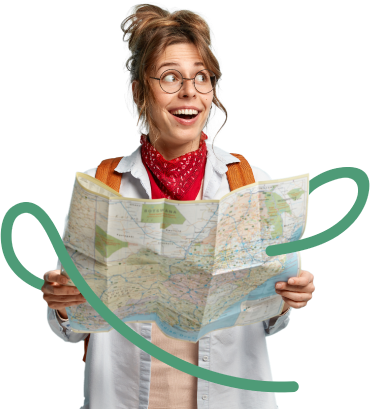 Latest updates on Gatwick Airport disruptions today: check your Gatwick Airport flight status
We recommend searching for your flight details online before heading to the airport to ensure that you'll be aware of any last-minute changes to the flight schedule and allow extra time. You can easily check your flight information on the Gatwick Airport website, sign up for email alerts for upcoming flights, and also pin flights for easier navigation.
This is how you can check the status of your flight:
How to keep busy at Gatwick Airport if your flight is delayed or cancelled!
With Gatwick Airport being no stranger to flight delays, it's a good idea to be aware of your options if you find yourself stranded or bored for a few hours!
About Gatwick Airport
London Gatwick (LGW) is the second-busiest airport in the United Kingdom. It is nestled in West Sussex, roughly 30 miles south of the heart of London. Gatwick Airport has two terminals that are home to more than 50 airlines that fly to 220 destinations across 90 countries, including 10 in the UK. British Airways, EasyJet, Wizz Air, and charter companies like TUI Airways also have bases at the airport.
Although Gatwick Airport is not located in close proximity to London, it has very good connections for transport options. Gatwick is the best-connected airport in the UK by rail and the first in the world to have a direct mainline train connection with a designated station. Compared to other airport stations in Europe, it has the most direct links to stations (over 120 direct rail connections). It is simple to check your route into central London or the City: use Gatwick's website to plan your journey. The railway station is well-equipped with trains running every three minutes, taking 30 minutes to reach downtown London via rail.
Why claim with Flight-Delayed.co.uk?
1m passengers helped
9 legal teams in 9 countries
98% of court cases won