Claim flight compensation in case of bad weather, is it possible?
Bad weather may often cause flight delays and cancellations, what is important to remember is that 'bad weather' is a factor that counts as an extraordinary circumstance for which, unfortunately, you are not eligible to claim compensation. Nonetheless, airlines may use the argument of extreme weather conditions wrongly or simply to excuse not paying compensation to their passengers.
The European Regulation EC 261/2004 protects your right to be compensated in the event of flight delays and cancellations. It does explain that if the disruption has been caused by an extraordinary circumstance you won't be entitled to receive compensation. However, not all adverse meteorological conditions constitute extraordinary circumstances. Regardless, the airline has to provide evidence that it has taken all available measures available in order to prevent a flight disruption.
What are the most common weather-related issues when flying?
Bad weather is often synonymous with disrupted flying. Here is a non-exhaustive list of weather conditions that may cause your flight to be delayed or cancelled:
Strong winds
Thunderstorms
Storms
Cyclones
Fog: low visibility
Snowfall
De-icing problem on take-off or landing runways
Aircraft struck by lightning
Other natural disasters
Why can the airline deny me compensation in case of delayed or cancelled flight due to bas weather?
Bad weather is - according to the airlines - one of the most common reasons for flight delays and cancellations. Normally, passengers are entitled to compensation if their flight has been disrupted and they've arrived at their final destination with a delay greater than 3 hours (2 for cancellations). However, this is not the case when the flight has been interrupted due to severe weather conditions. Severe is the keyword here since airlines often misuse the argument to simply avoid compensating passengers. Circumstances such as the above are considered as exceptional or extraordinary, and that's why airlines are exempt from compensating passengers when they occur.
You can still claim flight compensation!
We fact-check the airline for you and make sure you get the money you deserve!
Claim now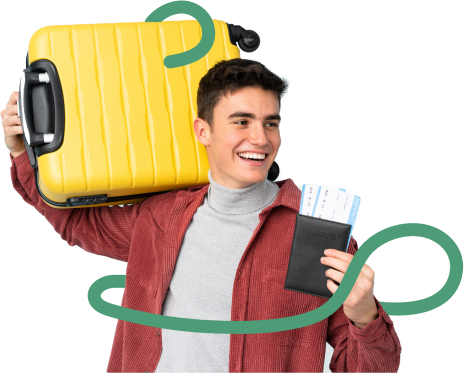 Can I claim compensation for delayed or cancelled flights due to bad weather?
If your flight has been delayed or cancelled due to severe adverse weather, you are not entitled to compensation under Regulation EC No 261/2004. This applies to weather conditions such as:
Natural phenomenon: Intense rainfall, gusts of wind, snowstorms, hurricanes, tornadoes, typhoons, sandstorms or ash clouds which may vastly decrease visibility as well as possibly damaging the aircraft engines and other operational aspects that are important in order to conduct a safe flight.
Air Traffic Control or Airport crew actions to mitigate adverse weather conditions: Limited operations at an airport, reduced capacity due to closure of one or more runways, etc.
These conditions are considered to be extreme, meaning that the airline cannot do anything to avoid the repercussions. Regulation EC 261/2004 defines them as extraordinary circumstances. But remember that not all bad weather conditions are extraordinary. For example, simple rain. Furthermore, the airline might be using the bad weather to hide the real underlying reason why a flight has been cancelled or delayed. For that reason, it's always a good idea to have a specialised service, like Flight-Delayed, have a look at your case and determine the validity of your claim.
What are extraordinary circumstances?
These are circumstances for which airlines cannot be held accountable. For instance, when a situation is completely beyond their control and no reasonable measures can be taken to mitigate the effects of the circumstance. Besides adverse weather conditions, there are other things that occur frequently that may be considered extraordinary. For example, wildcat crew strikes or political instability. Carriers can't be held liable for having to delay or cancel their flight as a consequence of such an event since these are out of their direct control and influence. Head on to our extraordinary circumstances page to learn more about them.
Airlines can make up excuses!
Claim with Flight-Delayed.co.uk and get the money you're entitled to!
Claim now!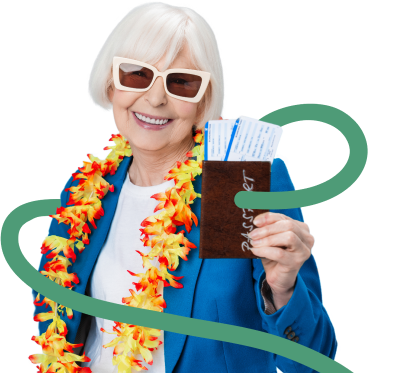 Other rights if your flight was affected by bad weather
Regardless of your eligibility to receive compensation, you are entitled to care and assistance in case your flight is delayed or cancelled and you are left stranded. This care can come in the form of:
Meals and refreshments
Two different occasions in which you are allowed to establish communication with an individual of your choice (calls, emails, etc.)
Hotel accommodations if necessary (one or more nights) and transport from the airport to the hotel
Refund of all costs that incurred as a result of your disruption
Flight cancelled or delayed due to bad weather, here's what the airline should provide you with
Leaving the topic of compensation aside for a moment, the airline is obliged to offer you a suitable replacemente flight when a cancellaiton occurs. Even if the weather is very bad, they are still contractually obliged to transport you to your final destination or back to your point of origin if necessary. Furthermore, if your flight has been delayed for over 5 hours, or completely, cancelled and you do not wish to travel anymore, you are entitled to receive the full refund of your air fare.
How to check the weather conditions following a delay or cancellation?
If the airline company has told you that you are not entitled to compensation because of bad weather or you are simply unsure of your rights, we will tell you where to begin. If your flight has been cancelled or delayed due to adverse weather conditions, always start by doing the following:

Examine the situation at the airport of departure; are other flights cancelled or delayed?
If your flight is delayed, also examine the situation at the airport of arrival: do you notice any problems? Do other flights seem to be delayed or cancelled?
Ask both airport and airline staff for information about the delay or cancellation
This information can be valuable if you wish to claim compensation for your delayed or cancelled flight, but it is not required to file a claim.
Finally, if it's still unclear why the airline has argued that bad weather has been the reason for your delay, submit your claim via Flight-Delayed, under our no win, no fee basis, and our team will check for all other possibilities. If it happens that there were, in fact, adverse weather conditions and your flight had to be cancelled or delayed, we will simply inform you and close your claim free of charge of course.
The airline has already rejected the claim giving 'bad weather' as an excuse
Unfortunately, airlines often refer to extraordinary circumstances in order to scare off passengers. Every situation is different and the decision as to whether or not one is entitled to compensation is not always black and white. Our team of experts is trained to analyse each situation and offer tailor-made advice. Flight-Delayed is also able to verify the conditions in which a flight was operated, even if the airline has argued that the occurrence of an extraordinary circumstance happened on a previous leg of the aircraft's itinerary.
Some of the most common of the "extraordinary circumstance" arguments are: technical and operational issues, bad weather conditions on a previous flight, air traffic control restrictions, overbookings and system failures. As mentioned previously, every case is different and sometimes the airlines might be right. However, it is their obligation to prove the occurrence of an extraordinary circumstance.
Your claim is in good hands!
We make sure you get the money you deserve, even if the airline denied it first.
Claim now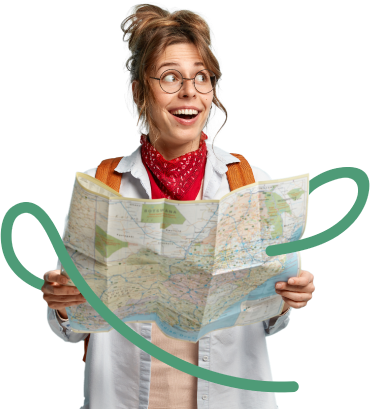 How does it work when Flight-Delayed takes care of everything?
If you choose to submit your claim with Flight-Delayed, we'll ensure that you go through the process as swiftly and smoothly as possible, all while ensuring that you won't be fobbed off by the airline.
Best of all is that our win-fee covers all possible costs associated with claiming your compensation. Including legal and court fees as well as all administrative costs and VAT. Don't wait any longer, exercise your rights!
Why claim with Flight-Delayed.co.uk?
1m passengers helped
9 legal teams in 9 countries
98% of court cases won