Your rights as an air passenger when you've been denied boarding
If you were denied boarding at the gate due to no fault of your own, you are entitled to care and attention from the airline before any other form compensation. If you have been denied boarding and you are at the airport waiting for the next available flight, the airline must provide with the following:
Meals and refreshments
Means of communicating with the outside world (2 times)
Hotel accommodation when necessary
Transport between the airport and hotel
All of the abovementioned care should be provided by the airline in case of a wait time longer than 2 hours. Additionally, you may be entitled to compensation.
When is it possible to claim compensation for being denied boarding?
Incidents in which passengers have been denied boarding are covered by Regulation EC 261/2004. The text states that if you have been denied boarding without being responsible, you must be compensated under the same principles that apply to flight delays and cancellations.
There are certain elements that are considered to fall under the responsibility of the passenger, for example:
Checking in on time, either online or at the counter
Having all necessary travel documents (passport, visa, ID card, boarding pass, etc.)
Being present at the boarding gate at the time indicated on the boarding pass or the booking confirmation
Rude behaviour or being a threat to the safety of the flight operation, its crew, oneself or other passengers
If you've fulfilled all your responsibilities as a passenger, the airline probably only has one good reason to deny your boarding: the flight is overbooked. Selling more tickets than the number of seats available is a very common practice in the industry. Airlines do this to maximise profits and they simply count on the fact that some passengers will not show up for the flight. However, in some cases, everyone arrives at the gate and some passengers have to be bumped off.

If this has happened to you, be confident that you are entitled to compensation. Before accepting any travel voucher, you should know how much money you can receive in compensation since, oftentimes, the airlines offer a lower amount than what is stipulated by the legislation. In addition, you are entitled to a cash payment not travel credit. Please remember that if you give up your seat voluntarily, you will lose your right to be compensated.

Having said that, you'll be able to claim compensation if you've been denied boarding in the following flights:
Flights inside the EU
Flights from an EU airport to a non-EU airport
Flights from a non-EU airport to an EU airport operated by an EU carrier
In other words, your rights are covered if you were flying from the EU or with an EU airline. If it's all a tad confusing, you can check your flight for free and find out in just a couple of seconds if you're route is covered by the regulation.
Claim flight compensation if you were denied boarding!
We can help you during the whole claim process, making sure you get your money!
Claim now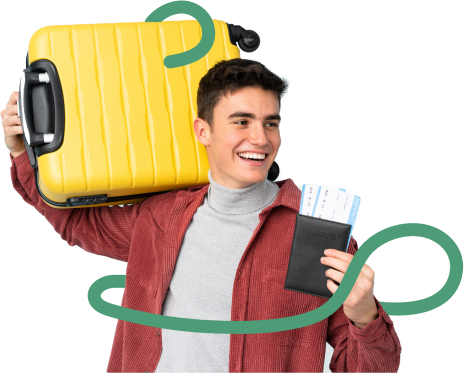 Example: An itinerary that will grant you the right to claim compensation if you've been denied boarding.
Not the passenger's fault:
Travelling from London to New York with British Airways. You arrive at London Heathrow with time to spare. You check-in at the counter, you have all your necessary travel documents and check your luggage. You are offered a paper boarding pass but it's not needed as you already have a copy on your mobile. You head to the gate and the flight is not even showing on the screen of the gate. After some time, you start noticing that the gate has become very crowded. You are surprised and it seems like it's going to be a busy flight.
After an extra 10 minutes, you hear it. The crew are calling your name and when you reach the counter they inform you that because the flight is severely overbooked there is a chance that you'll have to give up your seat. 10 minutes later, they confirm this as all the passengers booked on the flight have presented themselves to the check-in counter. Unfortunately, you are left behind and the aeroplane takes off without you. The airline's employees proceed to book you on the next flight to New York, departing in 4 and a half hours. There's no option but to take it. The good news is that you are entitled to 600 euros in compensation!
How much can I receive in compensation if I was denied boarding due to overbooking?
Exactly in the same way as with flight delays and cancellations, and set by EC Regulation 261/2004, the total amount you may receive in compensation is defined by the flight's itinerary and the distance between the airport of departure and arrival. Connecting flights are taken into account when assessing your case. In other words, your whole booking is covered by the regulation, as long as both flights have been booked under the same reference.

For all flights covering a distance of up to 1,500 kilometres, you will receive up to £220
For all flights covering a distance between 1,500 kilometres and 3,500 kilometres, you will receive up to £350
For flights covering a distance greater than 3,500 kilometres, you are entitled to up to £530
Please remember that if your flight travelled a distance greater than 3,500 kilometres and it was delayed more than 3 hours but fewer than 4, then the total amount of compensation is reduced by 50%. The regulation defines the total amounts in euros and they are €250, €400 and €600.
Denied boarding: what you need to do to claim compensation
These are our most relevant recommendations and things to keep in mind if you have been denied boarding due to the flight's overbooking:
1. Keep a copy of your travel documents
Flight documents (boarding pass, booking confirmation, e-ticket, airline statement, etc.)
Receipts for additional costs (e.g. taxi, food and accommodation)
2. Remember and record the information of your flight(s)
Flight number
The flight schedule (arrival & departure hours)
The delay caused by the incident (final departure and arrival time)
3. Find out the reason why you've been denied boarding
Ask the staff and crew
Check the weather
Check if other flights are delayed or cancelled (arriving at or departing from the same airport)
Don't let denied boarding compensation go unclaimed!
Find out if you're eligible today and claim your fair compensation now.
Claim now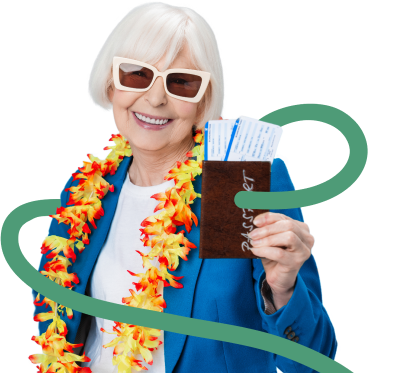 Reasons why airlines refuse to pay compensation for an overbooking
Airlines constantly reject requests for compensation on the grounds that the passenger has not complied with his or her responsibilities and this has resulted in the denial of his or her boarding. They also argue, very often incorrectly, the occurrence of an extraordinary circumstance. When rejecting a claim, the obligation to prove that an extraordinary circumstance actually occurred is on the airline, so we will not accept the rejection until they have proven without a doubt that it was the passenger's fault. In some cases, we may have to take the airline to court. If you already have the reason why the airline has denied your boarding, or why they stated that they do not have to pay compensation, please let us know when you submit your claim.
Has your claim already been rejected by the airline? We can still help you
If you're uncertain if your flight disruption qualifies for compensation, once you've submitted your claim our team of experts will analyse the circumstances and assess your situation. If your claim has already been rejected by the airline, you can still submit your claim and our team will verify and fact-check the airline's arguments. Very often, they assess the situation wrongly and reject perfectly valid claims; so don't give up that easily and don't worry, we're here to help you!
Don't give up just now!
Let our team of experts take care of your claim and make sure you get your money!
Claim now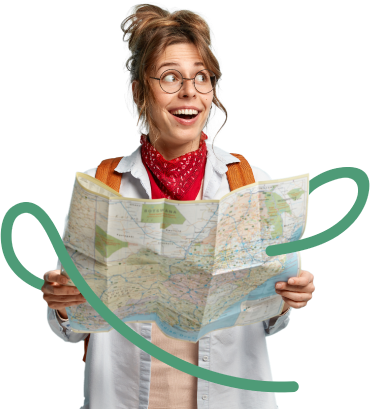 How long will it take to claim my compensation from the airline?
Even when assisted by professionals, passengers may have to wait more than expected for their compensation. In some cases, airlines will agree to settle the claim as soon as it notices that court action will be initiated against them otherwise. As most claims are not paid out immediately, finding a path, creating a plan and seeing the whole process through may take months. If the company is determined to defend its case in court, completing the proceedings may take up to a year.
First, check your flight with our free claim calculator and find out if your flight is covered and how much compensation you can claim!
Why claim with Flight-Delayed.co.uk?
1m passengers helped
9 legal teams in 9 countries
98% of court cases won
If you choose to submit your claim with Flight-Delayed, we'll ensure that you go through the process as swiftly and smoothly as possible, all while ensuring that you won't be fobbed off by the airline. If court action is needed, we'll determine which is the easiest path for you to be awarded compensation and one of our solicitors, we cover more than 8 different European countries, will proceed to sue the airline. We provide our service under a no win, no fee agreement — that means that we'll take on all the risk and you'll only have to pay our win fee if our actions lead to a successful outcome. In other words, once you've gotten paid by the airline.
Best of all is that our win fee covers all possible costs associated with claiming your compensation. Including legal and court fees as well as all administrative costs and VAT. Don't wait any longer, exercise your rights!