Edinburgh Airport flight delayed — claim flight compensation 
If your flight to or from Edinburgh Airport was delayed, you can claim flight compensation if:

The flight was delayed by more than 3 hours

The airline was at fault for the disruption (if a third party or an "extraordinary circumstance" was to blame for the delay, the airline is not obligated to pay out flight compensation; more info on this can be found further down the page).
Edinburgh Airport flight cancelled — flight compensation and refund policies
You may be eligible for flight compensation of up to £520, a complete monetary refund of your flight, or possibly both if your flight to or from Edinburgh Airport was cancelled.
How to get compensation for my Edinburgh Airport flight cancelled? 
To get flight compensation for your Edinburgh Airport cancelled flight: 
The cancellation of your flight must have happened less than 14 days before the departure date.

The airline must be responsible for the cancellation (for information on the situations under which the airline may reject your claim, see the section of this article titled "Extraordinary Circumstances").
How to get a refund for my Edinburgh Airport flight cancelled? 
If you weren't offered the choice to take another flight or were provided one but decided not to, you can also request a refund of your plane ticket.
A suggestion: Turn down any flight vouchers that an airline may offer to you. You would have to book a flight with the airline that previously let you down, and should it declare bankruptcy, you might lose your money.

Get compensation for your delayed or cancelled Edinburgh Airport
With us, you can claim compensation in just a few minutes!
Claim now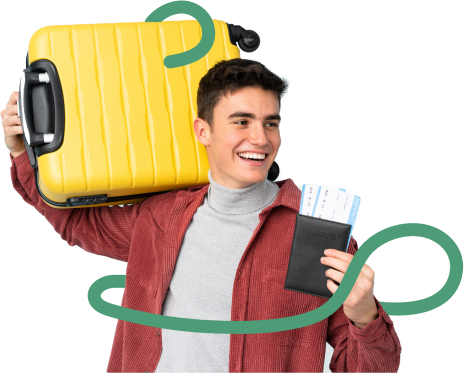 How much flight compensation can I get for my Edinburgh Airport delayed or cancelled flight?
The claim amount is determined by the distance of your flight and is per passenger.

For flights shorter than 1,500 km, the compensation is £220.

For flights between 1,500 and 3,500 km, the compensation is £350.

For flights of over 1,500 kilometres within the EU, the compensation is also £350.

For flights of over 3,500 kilometres outside of the EU, the compensation is £520 —but if your flight was delayed by fewer than 4 hours, the total amount might be reduced by 50%.
How to claim flight compensation for my Edinburgh Airport flight?
Submit a claim with Flight-Delayed.co.uk. The claim submission process takes just a few minutes, and after that, our team of experts will manage the remaining steps to increase your chances of getting paid!
After investing just a few minutes of your time to make a claim, you won't have to worry about the technicalities because our professionals will handle everything for you!
What do our experts do that increases your chances of winning a claim? To submit your claim with us, you only need to upload the required papers to our website. From there, our team takes care of everything for you, including evaluating your claim, putting together legal paperwork, getting in touch with the airline's legal representatives, and, if required, taking your claim to court.
Why claim with Flight-Delayed.co.uk?
1m passengers helped
9 legal teams in 9 countries
98% of court cases won
Frequently Asked Questions – Delays and cancellations at Edinburgh Airport
1. Delays and cancellations at Edinburgh Airport: can the airline deny my claim?
There are a few instances, nevertheless, in which an airline is not required to compensate you for a cancelled or delayed flight. When a third party or unexpected event renders the airline not responsible for the delay or cancellation, these situations are referred to as "extraordinary circumstances."
Some of these situations are as follows:

Bad weather conditions, such as thick fog, heavy rain, or thunderstorms.

A strike, most often specifically within the aviation industry (for example, a strike of air traffic control workers at a specific airport).

However, a strike of the airline's crew is not considered an extraordinary circumstance!

Political circumstances, such as a terrorist attack or general security risk due to political unrest.

Natural disasters, including volcanic eruptions and hurricanes.

A collision between the aircraft and birds or other foreign objects.

An ill or unruly passenger.

Flight delays caused by the airport staff, such as extraordinarily long queues to security checks.
Not sure if you are entitled to Edinburgh Airport flight compensation?
Check it now with Flight-Delayed.co.uk and claim compensation of up to £520!
Claim now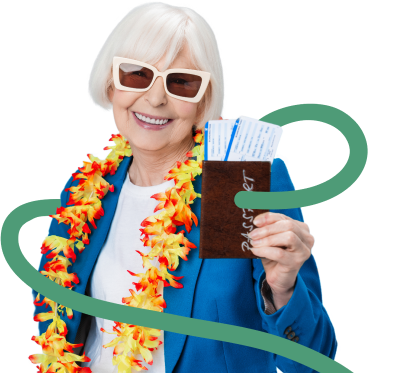 Is my Edinburgh Airport flight delayed or cancelled?
We recommend looking up your flight information online before going to the airport so you'll be informed of any last-minute changes to the flight itinerary and have additional time. You may watch the progress of your flight on the Edinburgh Airport website with real-time updates that also display the current wait times in the security hall. For easy access, you can also pin your flight on the website.
This is how you can check the status of your flight:

How to spend your time at Edinburgh Airport if your flight is delayed or cancelled!
Don't worry if you get bored during a layover at Edinburgh Airport; we have a list of things that you can do to keep yourself busy!
Grab a bite to eat whether that be sitting down for a leisurely meal or quickly stopping by for a snach. Most of the restaurants and cafes are to be found after security, with a few cafes and one restaurant before security.

Check out one of the lounges! Having access to food, beverages, WiFi, and comfy seating at one location during your layover may be just what you need. You don't have to fly First or Business Class to enter two airport lounges because everyone can use them, regardless of airline or class used. To enter, just make an online reservation or use your lounge membership program.

Pass the time, walk around, and perhaps even exercise your credit card by exploring the shops at the airport. The retailers here are carefully chosen, including Duty-Free, bookstores, the typical Scottish souvenir shops, and shops for travel-related items.

View some artwork. Visit the airport's art gallery, located near Gate 13, where you may peruse a variety of works by Scottish artists, some of which are for sale.

Watch the action at the airport. Airport fans can observe the movement of aircraft on the runway and tarmac. For the best views, go to the cafes or restaurants next to Gate 12.
About Edinburgh Airport
Edinburgh Airport (EDI) is the 6th busiest UK airport located in Scotland's capital city and boasts an average of 14.7 million passengers per year. Over 40 airlines travel to over 150 locations globally on approximately 221 different routes from the airport's single terminal and one runway. The busiest routes include flights to Dublin, Amsterdam, and Paris-Charles de Gaulle. The airport welcomes travellers from all over the world, from UK-based airlines like EasyJet to international carriers like Air Canada.
As long as you have a layover of at least five hours, you are in a good position to observe Edinburgh rather than the airport traffic. About 9 miles west of the city centre is where you'll find the airport. Before boarding the bus or tram to get into the city, check your bags in the arrivals area. Every ten minutes, the Airport Link 100 bus leaves towards Waverley Bridge, which is located in the centre of the Old Town, and it reaches there in around 30 minutes. You can purchase a one-way fare or a discounted round-trip on the Edinburgh Trams, which run every 7 minutes and take roughly 30 minutes. Also available are taxis.
Put your claim in good hands!
We have been helping passengers claim flight compensation since 2010
Claim compensation now