Claim flight compensation and get up to £520!
Our experts are here to make your life easy, we take care of everything for you!
Claim now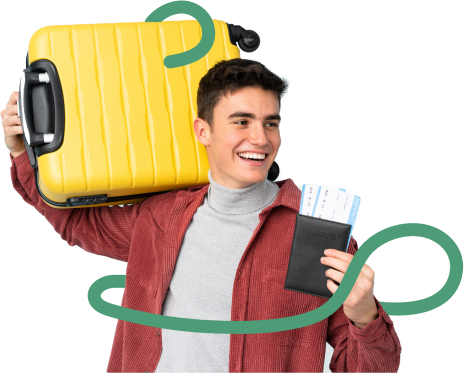 How much compensation can I get for my delayed or cancelled Norwegian flight?
The amount of your compensation is based on how long your flight was:

Cancelled Norwegian Air flight — refund and compensation policies
The refund and compensation policies will be impacted by the reasons for the cancellation of your Norwegian Air Shuttle flight. If your Norwegian flight was cancelled, EU law may entitle you to a full financial ticket refund, flight compensation of up to £520, or both!
When to claim compensation for a cancelled Norwegian flight?
Passengers may be qualified for flight compensation if a Norwegian Air Shuttle flight is cancelled less than 14 days before the scheduled departure date.
However, "extraordinary circumstances" must be taken into account, such as a natural calamity that prohibits the airplane from taking off. In the case that these extraordinary circumstances forced your flight to be cancelled, you might not be able to claim compensation.
When to claim a refund for a cancelled Norwegian Air flight?
In general, if the airline offered you another flight, but you chose not to take it, you can ask for a full monetary refund for the Norwegian Air Shuttle flight that was cancelled.
The same applies equally if the airline doesn't offer you any alternative flight at all.

| Cancellation notice | Alternative flight | Compensation |
| --- | --- | --- |
| Fewer than 7 days in advance | Departs 1h+ earlier or arrived 2h+ later | Yes |
| 7-14 days in advance | Departs 2h+ earlier or arrived 4h+ later | Yes |
| Fewer than 14 days in advance | No alternative flight offered | Yes + refund |
Norwegian is offering me a travel voucher instead of a refund — should I accept it?
Accepting an airline's travel voucher instead of a monetary refund is never advisable. The following are some key justifications for why accepting and using travel vouchers is not the best decision:

By accepting a travel voucher, you are agreeing to continue flying with the same airline. The airline also frequently imposes a deadline for redeeming the voucher.

If Norwegian Air Shuttle declares bankruptcy, you might not be able to get your voucher back in cash; in that scenario, your money would be lost.

=> Have you already accepted a travel voucher from Norwegian? It might still be possible to return it and receive a cash refund.
Cancelled Norwegian Air flight?
Claim now with us and increase your chances of receiving flight compensation!
Claim now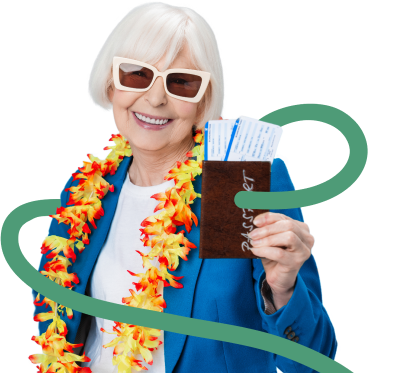 Extraordinary circumstances — can Norwegian Air deny me compensation?
Norwegian Air Shuttle has the right to refuse compensation where a third party or an instance of force majeure results in a delay or cancellation. These situations are officially classified as extraordinary circumstances.

Some of the most frequent extraordinary circumstances include the following:

Bad weather conditions, such as thick fog, heavy rain, or thunderstorms.

A strike, most often specifically within the aviation industry (for example, a strike of air traffic control workers at a specific airport).

However, a strike of the airline's crew is not considered an extraordinary circumstance!

Political circumstances, such as a terrorist attack or general security risk due to political unrest.

Natural disasters, including volcanic eruptions and hurricanes.

A collision between the aircraft and birds or other foreign objects.

An ill or unruly passenger.

Flight delays caused by the airport staff, such as extraordinarily long queues to security checks.

Airlines may occasionally claim that there was an extraordinary circumstance and that they are not directly at fault for the airplane's problem — even if that's not true. They make those claims to avoid having to compensate the impacted passengers.
=> Make sure you hold the airline responsible and that you obtain your Norwegian Air Shuttle compensation. Claiming with Flight-Delayed.co.uk increases your chance to get flight compensation! You can submit your claim in just a few minutes.
EU air passenger rights in Norway
Norwegian's headquarters are located in Norway, a country that — while not a member of the EU — is part of the European Economic Area. Therefore, all delayed or cancelled Norwegian flights are subject to the European air passenger rights regulation EU261.
See the table below for more information on claiming compensation for flight outside the EU.
| Type of flight | Example | Compensation |
| --- | --- | --- |
| Flying with a British carrier | Tokyo to London with British Airways | Yes |
| Flying with a EU carrier | Amsterdam to London with KLM | Yes |
| Flying with a non-UK/non-EU carrier from the UK | London to Tokyo with Japan Airlines | Yes |
| Flying with a non-UK/non-EU carrier to the UK | Tokyo to London with Japan Airlines | No |
How long do I have to claim my Norwegian Air compensation and refund?
This depends on your exact itinerary. In general, passengers in Norway have 3 years to submit a claim.
However, the time limit to submit a claim depends on the law in each country. For example, when flying with Norwegian Air from London, passengers can submit a compensation claim also based on the British law, which gives 6 years to submit a claim.
Check if you can still get compensation and a refund from Norwegian Air Shuttle with our free Claim Calculator.
Put your claim in good hands!
We'll take care of your claim from A to Z, you only have to relax while waiting for your money!
Claim now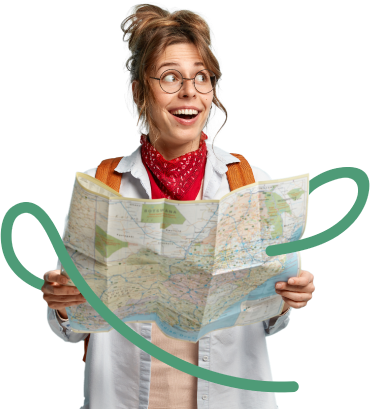 How long will it take to get my Norwegian compensation / Norwegian refund? 
When using Flight-Delayed.co.uk to request refunds or flight compensation, customers often get their money within a few weeks or months.
The waiting period, however, might be prolonged by many months or even years if the airline is unresponsive and/or the claim has to be submitted in court.
Regardless of how long the claim takes to process, our team will keep you updated on any key case developments and will be available at all times to address any worries and questions you may have.
How to claim Norwegian Air compensation / Norwegian Air refund?
Claim with Flight-Delayed.co.uk: it only takes a few minutes and increases your chances of getting flight compensation!
You have the option to let our team of professionals handle your claim if you are qualified for Norwegian Air flight compensation or compensation. The process of uploading all necessary documentation to our website will only take a few minutes. Our legal team will take care of the following steps. They will assess your claim, draft new legal documents, contact the airline's decision-makers, and, if necessary, file your claim in court.
Why claim with Flight-Delayed.co.uk?
1m passengers helped
9 legal teams in 9 countries
98% of court cases won
About Norwegian Air Shuttle 
Norwegian Air Shuttle ASA
, also known as Norwegian, is the largest and most competitively priced airline in Norway. The airline's head office is in the Norwegian municipality of Baerum. It is Europe's ninth-largest airline in terms of passenger traffic and the
fourth-largest low-cost carrier
behind Wizz Air, easyJet, and Ryanair. Moreover, it is Scandinavia's second-largest airline.
Other Norwegian airlines include Norse Atlantic Airways, SAS (Scandinavian Airlines), and Wideroe, among others.