Barcelona Airport flight delayed — claim flight compensation
You can claim compensation for a delayed flight to or from Barcelona Airport if:
Your flight to or from Barcelona was delayed by more than 3 hours, AND,

The delay was caused by the airline — if a third party or a force majeure caused the disruption, the airline will not be able to pay flight compensation! (Check the "Extraordinary Circumstances" section of this page to learn more).
Barcelona Airport flight cancelled — flight compensation and refund policies
In case of a cancelled flight departing from Barcelona Airport, you may be entitled to flight compensation, a refund, or even both!

When can I claim flight compensation for my cancelled Barcelona Airport flight?
You can claim flight compensation for your cancelled flight If your flight was cancelled less than 14 days before the original departure date, and if the airline was the party at fault for the cancellation.
(Check the "Extraordinary Circumstances" section below to know more about when the airline can deny you compensation.)
When can I claim a refund for my cancelled flight at Barcelona Airport?
If you were not offered any alternative flight OR you were offered one but decided not to take it, you can ask for a full monetary refund of your flight ticket.
In the case that the airline offers you a travel voucher instead of a refund, please note that we do not recommend accepting those — you would be forced to travel with the same airline again for a limited period of time and you will lose your money if the airline goes bankrupt.
Have you already accepted a flight voucher? Check now if you can switch it for a monetary refund.

Get up to £520 per passenger for disrupted Barcelona Airport flight
With us, you can claim compensation in just a few minutes!
Claim now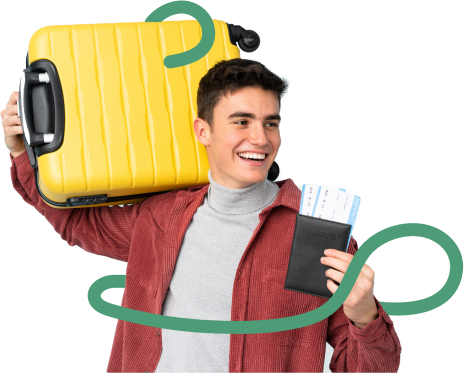 How much flight compensation can I get if my flight at Barcelona Airport got delayed or cancelled?
The claim amount depends on the distance of your flight.
For flights shorter than 1,500 km, the compensation is £220.

For flights between 1,500 and 3,500 km, the compensation is £350.

For flights of over 1,500 kilometres within the EU, the compensation is also £350.

For flights of over 3,500 kilometres outside of the EU, the compensation is £520 —but if your flight was delayed by fewer than 4 hours, the total amount might be reduced by 50%.
Frequently Asked Questions – Delays and cancellations at Barcelona Airport
1. Delays and cancellations at Barcelona — can the airline deny my claim?
The airline is rightfully able to deny your claim if they are not the party at fault for the delay or cancellation. "Extraordinary circumstances" are called when the disruption was not caused by the airline itself but by a third party or force majeure.
Some of the most common extraordinary circumstances are:
Bad weather conditions, such as thick fog, heavy rain, or thunderstorms.

A strike, most often specifically within the aviation industry (for example, a strike of air traffic control workers at a specific airport).

However, a strike of the airline's crew is not considered an extraordinary circumstance!

Political circumstances, such as a terrorist attack or general security risk due to political unrest.

Natural disasters, including volcanic eruptions and hurricanes.

A collision between the aircraft and birds or other foreign objects.

An ill or unruly passenger.

Flight delays caused by the airport staff, such as extraordinarily long queues to security checks.
2. How much time do I have to submit my flight compensation claim?
The time limit to claim depends on the law in your country of departure, country of arrival, or the country where the airline is headquartered.
For example, if you had a flight with Transavia from Barcelona Airport to London Stansted, you could claim compensation under the:

Dutch law: 2 years

British law: 6 years

Spanish law: 5 years
3. How do I claim flight compensation for my delayed or cancelled flight?
Submitting a claim through Flight-Delayed.co.uk is the easiest and most efficient way — our team will handle the whole process for you!
In just 5 minutes your claim will be submitted — you can do it from your phone or your computer. Once this step is done, our experts will take care of everything for you!
Our expert team has been helping passengers to fight for their rights for over 10 years. They know all of the airlines' tricks and how to deal with them. They will contact the airline, investigate and analyse your claim, draft legal documents, and even file a lawsuit on your behalf, if necessary.
We operate on a "no win, no fee" basis. No risk for you!
Why claim with Flight-Delayed.co.uk?
1m passengers helped
9 legal teams in 9 countries
98% of court cases won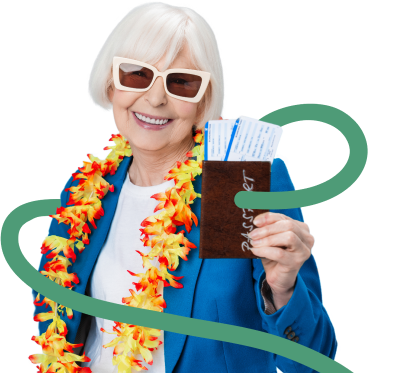 Latest updates on Barcelona Airport disruptions today: check your Barcelona Airport flight status
Most of Europe's airports have been affected this summer by crowds that have prevented many passengers from getting their flights and Barcelona Airport is no exception.
To be prepared, you should check the status of your flight in advance. You can easily check the status of your flight on the Barcelona Airport's website where you will get live information on your flight and the current air traffic.
Flight delayed or cancelled — our tips on how to kill time at Barcelona Airport!
Do you have a long stopover at Barcelona Airport and you don't know what to do? Not to worry! The airport offers plenty of facilities and things to do.
Your stopover at Barcelona airport will be much more enjoyable, as it has free unlimited wifi access. You have to connect to the Airport Free Wifi AENA network. You can relax and enjoy a movie while you wait.

Shops and Duty-Free: In the airport's terminals, mainly in terminals T1 and T2, you will find all kinds of shops: food, personal care, sports, duty-free, tobacco shops, pharmacies, jewellers and watchmakers, fashion and accessories, children's fashion, electronics and photography, press and magazines, gifts and decoration, among others.

Restaurants and cafés: At Barcelona-El Prat airport, you can, of course, enjoy different cafeterias with takeaway food, beer and tapas bars, or at its fast-food or à la carte restaurants.

Families: baby services, children's areas, and luggage trolleys with Maxi-Cosi, help make the waiting time more pleasant for families with children.

Do you want to sleep and take some rest? Sleep & Fly is your choice. Located in the business part of T1, it offers passing passengers the possibility of renting a comfortable and elegant room for the night or a maximum of 6 hours during the day.
About Barcelona Airport
Barcelona International Airport (also known as El Prat de Llobregat Airport or Aeroport de Barcelona) is located 13 km southwest of the city centre. Barcelona Airport is the closest airport to Barcelona city centre and also the busiest one. It receives more than 30 million passengers every year.
The airport has 2 terminals: Terminal 1 (T1) and Terminal 2, which has 3 separate buildings called T2A, T2B and T2C.
A total of 74 airlines operate at Barcelona-El Prat Airport. Terminal T1 concentrates on the flights of the companies belonging to the One World, Star Alliance and SkyTeam alliances, their associates and those operating intercontinental flights, such as American Airlines, British Airways, and Emirates.
In addition to Vueling, T1 is also home to other famous airlines such as Air Europa, Air France and Lufthansa. In T2, among the airlines most used by travellers are Easyjet, Eurowings, Norwegian and Ryanair.

Put your claim in good hands.
We have been helping passengers claim flight compensation since 2010
Claim compensation now