Delayed flight at Antwerp Airport – claim flight compensation
If your flight was delayed at Antwerp Airport, you may be entitled to a number of rights according to EU Regulation 261/2004, EU261. These rights include being provided with food, drink and communication, and if the delay lasts for more than a certain amount of time, you may be entitled to compensation of up to £520.
To be eligible, the following two criteria must be met:

The flight was delayed by more than 3 hours, AND,

The airline is responsible for the delay unless it was caused by a third party or "Extraordinary Circumstance", in which case the airline is exempt from compensation obligations (more information below).
Cancelled flight at Antwerp Airport – flight compensation and refund policies
If your flight was cancelled at Antwerp Airport, you may be entitled to a full refund of their ticket or an alternative flight, as well as compensation of up to £520 if the cancellation is not caused by circumstances beyond the control of the airline. Additionally, you should be entitled to food, drink and communication during the wait.
How do I get compensation for my Antwerp Airport cancelled flight?
To be eligible for compensation, the following conditions must be met:

Your flight was cancelled fewer than 14 days prior to its scheduled departure date, AND,

The airline is accountable for cancellations unless it falls under the category of "Extraordinary Circumstance", in which case the airline may deny your claim for compensation (read further for additional information).
How do I get a refund for my Antwerp Airport cancelled flight?

If the airline did not offer you an alternative flight, or if they did and you chose not to take the alternative, then you may also be entitled to a full momentary refund for your flight ticket.
Be careful! It is common that the airline will offer you a voucher instead of a flight ticket refund. Our recommendation is to avoid accepting flight vouchers. There are a few reasons for this:

Your options for redeeming the voucher will be limited to the specific airline, and often with a deadline.

In case the airline goes bankrupt, you may lose your money as it is often difficult to obtain a monetary refund from a bankrupt company.
Get flight compensation for your Antwerp Airport flight
With us, you can claim compensation in just a few clicks!
Claim now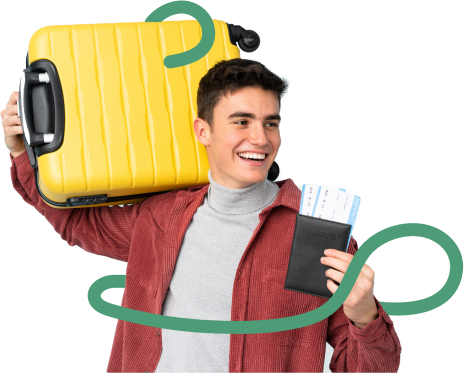 How much flight compensation and/or refund can I get for delayed or cancelled flights at Antwerp Airport?
The amount of compensation you are eligible to receive depends on the distance of your flight and the length of delay or cancellation.
For flights shorter than 1,500 km, the compensation is £220.

For flights between 1,500 and 3,500 km, the compensation is £350.

For flights of over 1,500 kilometres within the EU, the compensation is also £350.

For flights of over 3,500 kilometres outside of the EU, the compensation is £520 —but if your flight was delayed by fewer than 4 hours, the total amount might be reduced by 50%.
How do I claim flight compensation or a refund for my delayed/cancelled flight?
To make a claim, you can seek assistance from Flight-Delayed.co.uk, a specialized flight compensation organization.

Take a few moments to file your claim and let our team of experts handle everything for you! With over a decade of experience in handling airline-related issues, our team is highly proficient in their approach. To safeguard your right to compensation, our team will carefully evaluate your claim, prepare legal documents, communicate with the airline's legal representatives, and if necessary, initiate legal action. Trust us to oversee every aspect of the process and support you in securing the compensation you deserve.

Why claim with Flight-Delayed.co.uk?
1m passengers helped
9 legal teams in 9 countries
98% of court cases won
Frequently Asked Questions – Antwerp Airport delays and cancellations
1. Extraordinary Circumstances – Can the airline deny my claim?
Yes, unfortunately, the airline can deny your claim if the cause of the delay or cancellation is due to an "Extraordinary Circumstance." In such cases, the airline is not obliged to provide compensation.

Some other common examples of extraordinary circumstances include:
Bad weather conditions, such as thick fog, heavy rain, or thunderstorms.

A strike, most often specifically within the aviation industry (for example, a strike of air traffic control workers at a specific airport).

However, a strike of the airline's crew is not considered an extraordinary circumstance!

Political circumstances, such as a terrorist attack or general security risk due to political unrest.

Natural disasters, including volcanic eruptions and hurricanes.

A collision between the aircraft and birds or other foreign objects.

An ill or unruly passenger.

Flight delays caused by the airport staff, such as extraordinarily long queues to security checks.
2. How long after my delayed or cancelled flight can I submit a claim?
If your disrupted flight was to or from Antwerp, you have a timeframe of one year to file a claim for either compensation or a refund according to Belgian regulations.
It's important to note that the time limit for filing a claim can vary in other European countries depending on the specific circumstances of your trip.
If you're uncertain about the eligibility of your claim, you can use our free Claim Calculator!

3. How long will it take to receive my flight compensation and/or refund?
The length of time it takes to receive your compensation or refund depends on the complexity of your case and the cooperation of the airline. Some claims may be resolved within a few weeks to a few months, while some other cases may take up to a few years.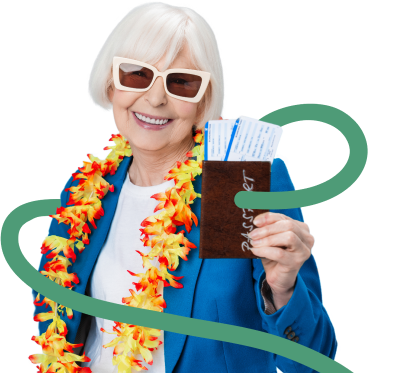 Latest updates on Antwerp Airport disruptions today: check your [Airport name] flight status
It is recommended that you visit the Antwerp Airport website to obtain an updated schedule of flights and live flight information up to 24 hours ahead of your planned trip. By doing this, you will be able to stay informed of any changes to your flight and prepare accordingly. Follow the following links to check for the live status of your flight:

Our tips on how to kill time at Antwerp Airport when your flight is delayed or cancelled
If you find yourself with a delayed or cancelled flight at Antwerp Airport, there are several options to help pass the time:

About Antwerp Airport
Antwerp Airport (ANR), also known as Deurne Airport, is a regional airport located in the northern part of Belgium. It serves the city of Antwerp and its surrounding areas, offering daily flights to destinations across Europe, along with charter flights, private flights, and training flights.

There are currently 4 airlines operating at Antwerp Airport, including TUI fly Belgium, ASL Fly Executive, Luxair, and SkyAlps. In total, the airlines fly to a total of 10 destinations including Alicante, Malaga, Antalya, and London.
With its modern facilities and easy-to-navigate terminal, Antwerp Airport provides a comfortable and convenient travel experience for its passengers. Whether you are catching a flight for business or leisure, Antwerp Airport strives to make your journey as smooth and stress-free as possible.

During 2019, Antwerp Airport welcomed over 306,000 passengers and registered over 36,000 flight movements, making it a popular choice for those looking for a reliable and efficient flying experience.