London Stansted Airport flight delayed — claim flight compensation 
If your flight to or from London Stansted Airport was delayed by the airline by more than 3 hours, you are eligible for flight compensation of up to £520.
However, remember that the airline will not offer you flight compensation under certain circumstances where the delay was caused by a third party or force majeure. You can find more information about these "extraordinary circumstances" below.
Flight cancelled at London Stansted Airport — compensation and refund policies
You may be eligible for both flight compensation and a full monetary refund if your flight to or from London Stansted Airport is cancelled. It is also possible that you are entitled either to compensation of up to £520 OR a refund of your ticket price, depending on the case.
How to get compensation for my London Stansted Airport flight cancelled? 
To get flight compensation for a cancelled flight out of London Stansted Airport:
The cancellation of your flight must have occurred no more than 14 days prior to the scheduled departure date, AND,
The cancellation must be the airline's fault (see the "Extraordinary Circumstances" section of this article for more information on when the airline can deny your claim).
How to get a refund for my London Stansted Airport flight cancelled?

If you were not given the option of taking an alternative flight or if you were given the option but chose not to take it, you can also ask for a full monetary refund for your ticket.
Note that we do not recommend accepting airline travel vouchers! You must travel with the same airline in the future and you may lose your money if the airline goes bankrupt.

Claim compensation for your delayed or cancelled London Stansted flight
With us, you can claim compensation in just a few minutes!
Claim now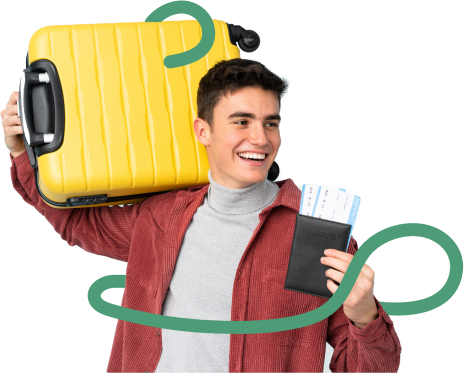 How much flight compensation can I get for my London Stansted Airport delayed or cancelled flight?
You will receive compensation depending on the distance of your flight. (Note that this amount is per passenger!)

For flights shorter than 1,500 km, the compensation is £220.

For flights between 1,500 and 3,500 km, the compensation is £350.

For flights of over 1,500 kilometres within the EU, the compensation is also £350.

For flights of over 3,500 kilometres outside of the EU, the compensation is £520 —but if your flight was delayed by fewer than 4 hours, the total amount might be reduced by 50%.
How to claim flight compensation for my London Stansted Airport flight?

Let Flight-Delayed.co.uk handle the process for you. You may save time and money by submitting your claim with us. You can relax and enjoy some spare time while we fight for your rights.
What are the responsibilities of our experts and how can they back up your claim? We have dealt with airlines for over 10 years, therefore we are familiar with all of their problems. To protect your rights to travel compensation, we carefully analyse your claim, create legal documents, initiate contact with the airline's legal team, and present a lawsuit on your behalf if required. No win, no fe
Why claim with Flight-Delayed.co.uk?
1m passengers helped
9 legal teams in 9 countries
98% of court cases won
Frequently Asked Questions — Delays and cancellations at London Stansted Airport
1. Delays and cancellations at London Stansted Airport — can the airline deny my claim?
Unfortunately, in some situations, the airline is not obligated to compensate passengers for flight delays or cancellations. These situations, referred to as extraordinary circumstances, occur when the delay or cancellation is imposed by a third party or an unforeseeable incident that is out of the airline's control.
Here are a few examples of those circumstances:
Bad weather conditions, such as thick fog, heavy rain, or thunderstorms.

A strike, most often specifically within the aviation industry (for example, a strike of air traffic control workers at a specific airport).

However, a strike of the airline's crew is not considered an extraordinary circumstance!

Political circumstances, such as a terrorist attack or general security risk due to political unrest.

Natural disasters, including volcanic eruptions and hurricanes.

A collision between the aircraft and birds or other foreign objects.

An ill or unruly passenger.

Flight delays caused by the airport staff, such as extraordinarily long queues to security checks.
2. How much time do I have to submit my flight compensation claim?
This is dependent on the relevant laws of the country of departure, the country of arrival, and the country where the airline is based.
For instance, if you took an easyJet flight from London Stansted Airport to Schiphol Amsterdam, you might submit a claim under British law which gives you 6 years to file a claim, or Dutch law which only allows for a claim to be lodged within 2 years
Not sure if you still qualify for flight compensation?
Check your flight with Flight-Delayed.co.uk, and when entitled to claim, we will make sure that you receive your money back!
Check my flight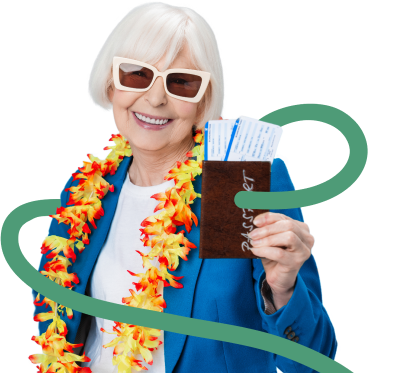 How to know if my London Stansted Airport flight is delayed or cancelled? 
It is important for you to check the status of your flight before departure to avoid, as far as possible, unpleasant surprises at the last minute.
You can visit the London Stansted website to check all the information you need about your flight. There you can find a real-time indication of the status of arriving and departing flights.
In addition, you may install applications for flight tracking, such as Flight Radar or Flight View. These apps can be used to monitor live aviation traffic all over the world.
Flight delayed or cancelled — our tips on how to kill time at London Stansted Airport!
When your flight is cancelled or delayed, or you have a lengthy layover, London Stansted Airport has some things for you to have a pleasant time while waiting for your next flight.
Although it has only one terminal, the airport has plenty of shops and restaurants. Stansted Airport has a Duty-Free as well as a variety of retail outlets. The World Duty-Free offers a Click & Collect service. You can make your purchases from home and simply collect and pay for them when you arrive at the airport.

You may be surprised to know that most shops and restaurants are open from the first flight of the day until the last. In addition, water fountains and bottle refilling stations are located at various points in the terminal. Some coffees such as Costa coffee or Starbucks offer 24-hour services.

Do you want to download a movie or catch up on social media? Then use the Stansted Airport free WIFI service. You can enjoy up to 4 hours of free service.

London Stansted Airport offers economy-class travellers the possibility to pay for a temporary escape lounge service. You can book your stay through the website and enjoy lounge areas, food and beverages.

Do you need a refreshing break? Stansted Airport has two hotels connected to the airport by covered walkways. Hampton by Hilton and Radisson Blu Hotel London Stansted Airport are both located a 5-minute walk to the terminal. Radisson Blu Hotel offers rooms for between 4 and 8-hour blocks during day time. The airport also has hotels, such as De Salis, a 5 minutes shuttle from the terminal.
You can use this London Stansted Airport guide to find further information.
About London Stansted Airport
London Stansted Airport is London's third largest airport (after London Gatwick) in terms of the number of passengers and flights it operates daily. It is also the fourth busiest airport in the United Kingdom, after London Heathrow, London Gatwick, and Machester Airport. This international airport is located approximately 50 km northeast of the city of London in the county of Essex. London Stansted Airport handles more than 27 million passengers each year and operates flights to over 160 destinations across Europe, Asia, and Africa.
London Stansted Airport has a single terminal and a single runway of 3050m. The airport mostly serves low-cost airlines. It is the base for a number of these carriers, the main one being Ryanair, which operates flights to over 100 destinations from this airport, and others such as EasyJet and Jet2.
Although it is one of the most remote airports, access to and from central London is fairly easy. Trains, buses, and taxis are the most common means of transport.
The airport has a train station on the ground floor of the building. One of the best alternatives for travelling to London is the Stansted Express, as it is the fastest and most efficient means of transport. The trains connect the airport with Liverpool Street Station in central London and the journey time is approximately 45 minutes. The bus is the most economical means of transport. Some companies offer this service: the journey time from Stansted Airport to central London is between 1 and 1.5 hours.

Put your claim in good hands.
We have been helping passengers claim flight compensation since 2010
Claim compensation now