Was your flight at Weeze Airport delayed? — claim flight compensation
You may be entitled to flight compensation in the event of a delayed flight to or from Weeze Airport if:

the flight's delay was more than three hours, AND,

the disruption was the airline's fault — if a third party or a force majeure was to blame, the airline is not responsible. ( For more information, see the section on "Extraordinary Circumstances" on this page.
Was your Weeze Airport flight cancelled? — compensation and refund policies
You may be eligible for up to £520 in flight compensation or the entire cost of your flight in the event that a flight from Weeze Airport is cancelled.
When can I submit a claim for my Weeze Airport cancelled flight compensation?
You may be entitled to flight compensation if your flight was cancelled less than 14 days before the scheduled departure date and the airline was at fault.
(For additional information on when the airline can refuse to pay you compensation, see the "Extraordinary Circumstances" section below.)
When can I get a refund for my Weeze Airport cancelled flight?
You can request a full financial refund of your flight ticket if you were not provided with an alternative flight OR if you were but decided not to take it.
A word of advice: It's highly likely that the airline will provide you with a travel voucher rather than a refund. Accepting travel vouchers is not advised because you would have to use the same airline again and risk losing your money if it goes out of business.

Get flight compensation for your disrupted Weeze Airport flight
You can claim compensation just in a few simple steps with Flight-Delayed.co.uk!
Claim now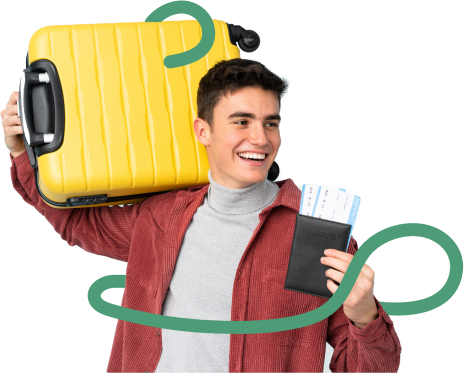 How much flight compensation can I get if my flight at Weeze Airport got delayed or cancelled?
Your flight's distance will determine how much you can claim.
For flights shorter than 1,500 km, the compensation is £220.

For flights between 1,500 and 3,500 km, the compensation is £350.

For flights of over 1,500 kilometres within the EU, the compensation is also £350.

For flights of over 3,500 kilometres outside of the EU, the compensation is £520 —but if your flight was delayed by fewer than 4 hours, the total amount might be reduced by 50%.
How do I claim flight compensation for my delayed or cancelled flight?
With Flight-Delayed.co.uk, make a claim in just 5 minutes!
You may relieve stress while we take care of your claim from beginning to end. We will stop at nothing to ensure that you receive the compensation you are due.
The process of uploading the necessary documents to our platform will only take a few minutes. After that, our experts will assess your claim, put together legal paperwork, get in touch with the airline, and, if required, initiate a lawsuit.

Why claim with Flight-Delayed.co.uk?
1m passengers helped
9 legal teams in 9 countries
98% of court cases won
Frequently Asked Questions (FAQs) for delayed and cancelled Weeze Airport flights
1. Delays and cancellations at Weeze Airport— can the airline deny my claim?
Even if you meet all the other requirements for flight compensation, there are some situations where the airline has the right to reject your claim. These situations are known as "extraordinary circumstances," and they apply when the disruption was brought on by a third party or force majeure rather than the airline itself.
Among the most typical extraordinary circumstances are:
Bad weather conditions, such as thick fog, heavy rain, or thunderstorms.

A strike, most often specifically within the aviation industry (for example, a strike of air traffic control workers at a specific airport).

However, a strike of the airline's crew is not considered an extraordinary circumstance!

Political circumstances, such as a terrorist attack or general security risk due to political unrest.

Natural disasters, including volcanic eruptions and hurricanes.

A collision between the aircraft and birds or other foreign objects.

An ill or unruly passenger.

Flight delays caused by the airport staff, such as extraordinarily long queues to security checks.
2. How much time do I have to submit my flight compensation claim?
The time frame for filing a claim is governed by the laws of your country of origin, country of destination, and country where the airline has its headquarters.
You could seek compensation in the following circumstances, for instance, if you took a flight with Transavia from Weeze Airport to Ibiza:

Dutch law: 2 years

German law: 3 years

Spanish law: 5 years
Unsure of your eligibility for flight compensation?
Use our obligation-free Claim Calculator to check your flight!
Check my flight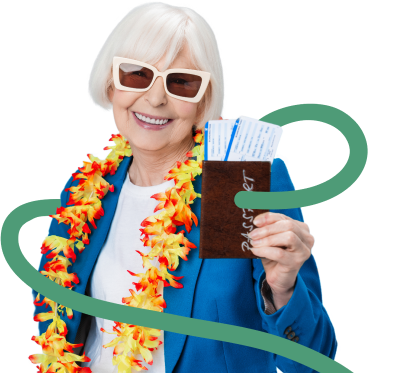 Check for the latest updates on Weeze Airport flight disruptions today
Weeze Airport is a small, regional airport; as a result, it is advised that you arrive early for your flight and arrange how to best prepare for it.
It is advised that you check the status of your flight in advance so that you can get ready for your flight from Weeze Airport and prevent as many last-minute surprises as you can.
How do I check the status of my flight?
The website for Weeze Airport makes it straightforward to check the status of your flight. You'll receive real-time updates on both your flight and the volume of air traffic.

H2: Flight delayed or cancelled — our tips on how to kill time at Weeze Airport!
You can unwind or entertain yourself using the airport amenities if you are stuck at Weeze Airport for a while due to a delayed or cancelled trip. For example:

At the airport's Visitors Terrace, you can observe planes without cost. Passengers can get an interesting view of what's going on on the runway and landing area as well as the airport apron from the terrace.

Spend some time in one of the Weeze Airport's restaurants or bars to grab some food or drinks.

Passengers can take advantage of a wide selection of facilities, including Kiddieland, a place where your child can run around and burn off some energy, and the airport travel market, where you can book last-minute, bargain vacations.

Weeze Airport used to be a military airbase, hence they provide guided tours to learn more about its history. Online reservations can be made for one of their 2.5-hour educational excursions in English, German, or Dutch!
About Weeze Airport
Weeze Airport, also referred to as Niederrhein Airport, is a small international airport in the German state of Lower Rhine. The airport is located 3.7 km (2.3 km) southwest of Weeze, 7 km (4.3 mi) northwest of Kevelaer, 33 km (21 mi) southeast of Nijmegen, the Netherlands, and 48 km (30 mi) northwest of Duisburg, Germany.
It is a former Air Force airport, which started functioning as a civil airport in 2003 and makes use of the infrastructure of the former military airbase RAF Laarbruch. On the grounds of the airport, there is also a big training centre for the fire department.
Five airlines operate at Weeze Airport, including Ryanair and Air Arabia Maroc, Freebird Airlines, Sky Express, and Tailwind Airlines. They have flights to 18 destinations including Copenhagen and Palma de Mallorca running all year long as well as 26 seasonal destinations including Antalya and Ibiza. The airport had more than 1.9 million passengers in 2017.

Put your claim in good hands.
We have been helping passengers claim flight compensation since 2010
Claim compensation now