Warsaw Chopin Airport flight delayed - claim flight compensation
If your flight to or from Warsaw Chopin Airport was delayed and the airline is responsible for the delay, you may be entitled to flight compensation. On condition that:
The delay was at least 3 hours, AND,
The airline is responsible for the disruption of your flight. Unfortunately, the airline is not obliged to pay compensation for the flight if the third party or "extraordinary circumstances" are to blame.
Warsaw Chopin Airport flight delayed by more than 3 hours?
Claim flight compensation now with the help of Flight-Delayed.co.uk and get up to £520 per passenger!
Claim now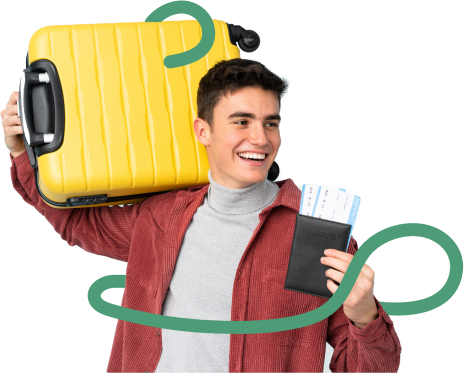 Flight cancelled Warsaw Chopin Airport — flight compensation and refund policies
Was your flight from Warsaw Chopin Airport cancelled? You may be entitled to flight compensation of up to £520 and/or a full refund of your ticket costs.
How to get compensation for my Warsaw Chopin Airport flight cancelled?
What conditions must be met for you to be entitled to compensation?
The cancellation of the flight must be the fault of the airline, AND,
It must occur within 14 days prior to the scheduled departure date
How to get a refund for my Warsaw Chopin Airport flight cancelled?
Did the airline offer you a replacement flight? No need to panic, you may still be entitled to a refund of your flight ticket if you decide not to take the replacement flight.
We advise you not to accept a travel voucher from the airline as it forces you to use their services again, which may also put you at risk of losing money if the airline files for bankruptcy.

Get up to £520 of flight compensation for your cancelled flight.
It only takes a few minutes for you to claim compensation!
Claim now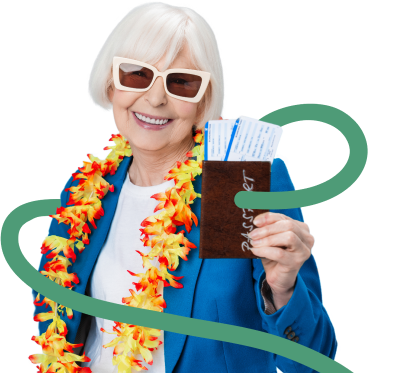 How much flight compensation can I get for my Warsaw Chopin Airport delays or cancellations?
The amount of compensation is calculated based on the distance of the flight. Moreover, the claim amount is applied per every passenger.
How to submit a claim for my Warsaw Chopin Airport flight?
Submit your claim through Flight-Delayed.co.uk. It will only take you a minute to start the process, and then our team of experts will take care of the rest. This way, you increase your chances of receiving flight compensation.

Why claim with Flight-Delayed.co.uk?
1m passengers helped
9 legal teams in 9 countries
98% of court cases won
Delays and cancellations at Warsaw Chopin Airport: can the airline deny my claims?
Flight compensation does not apply in all situations. Situations that do not allow passengers to claim compensation are called "extraordinary circumstances". These include, but are not limited to:
Bad weather conditions, such as thick fog, heavy rain, or thunderstorms.

A strike, most often specifically within the aviation industry (for example, a strike of air traffic control workers at a specific airport).

However, a strike of the airline's crew is not considered an extraordinary circumstance!

Political circumstances, such as a terrorist attack or general security risk due to political unrest.

Natural disasters, including volcanic eruptions and hurricanes.

A collision between the aircraft and birds or other foreign objects.

An ill or unruly passenger.

Flight delays caused by the airport staff, such as extraordinarily long queues to security checks.
How much time do I have to submit my flight compensation claim?
The time limit for submitting a claim varies and is determined by the regulations of the departure and destination countries, as well as the location of the airline's headquarters.
For example, if you fly Wizz Air from Warsaw Chopin Airport to London Gatwick airport, you can claim compensation based on the laws of the following countries:
Hungarian law: 2 years

Polish law:1 year

British law: 6 years
Increase your chances of having a successful claim.
Make sure you qualify for compensation!
Check my flight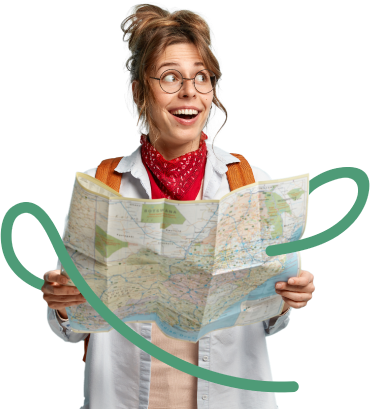 Latest updates on Warsaw Chopin Airport disruptions today: check your Warsaw Chopin Airport flight status
Being on time at the airport for your flight is crucial. It is recommended to prepare in advance and anticipate any potential issues that may arise during your journey, such as flight delays or cancellations. Stay up to date and check the status of your flight. You can do this directly on the airport's and airline's websites, or by using FlightRadar.
Flight delayed or cancelled — our tips on how to kill time at Warsaw Chopin Airport!
If you find yourself waiting for your delayed flight at Warsaw Chopin Airport, don't worry! There are many things to do to make your trip more enjoyable.
Are you hungry? Chopin Airport has many dining options, from fast food to cafes and restaurants.

Souvenirs? Gifts? A wide range of duty-free shops, which are located at the airport will offer you the opportunity to buy souvenirs, gifts and more!

Or maybe you want to watch a movie or download your favourite podcast - don't worry, Chopin Airport will help you with that along with its free Wi-Fi.

Are you stressed that you did not buy enough currency before you arrive at your final destination? The airport's three currency exchange points will help you solve the problem.
About Warsaw Chopin Airport
Warsaw Chopin Airport (WAW), formerly known as Fryderyk Chopin Airport, is an international airport located in the Mazowieckie region of Poland, southwest of central Warsaw.
About 33 airlines operate from Warsaw Chopin Airport to more than 120 destinations, including several major cities in Europe, Africa and the Middle East, across 57 countries.
Some airlines operating from Chopin Airport include LOT, Ryanair, Wizz Air, Lufthansa, British Airways, Emirates and KLM.
There are several options to travel to Warsaw Chopin Airport, including:
Public transport — 5 different bus lines operating at different times throughout the day and night will provide you with safe access to the airport. Not only that, the airport is conveniently connected to the railway system. Hence, you can catch a train at Warsaw Central Station to the airport.

Taxi — they are easily accessible at and outside of the airport

Lastly, by car — Warsaw Chopin Airport can be reached by car as parking spaces are provided, moreover, you can find a kiss&fly zone to drop off and pick up loved ones.