Iceland earthquakes: check your flight status and passenger rights amid volcanic activity concerns
Monday, November 13, 2023
As Iceland's seismic activity intensifies, providing both Iceland volcano flight disruption and Iceland earthquake update is essential for those travelling in 2023. Both have the potential to affect flights significantly, and with the history of Iceland's volcanoes, staying informed is critical for all.
Could an Iceland volcanic eruption or earthquake affect your 2023 travel plans?
Presently, air travel is not impacted by the Iceland volcano, but the situation is dynamic due to the recent earthquake in Iceland. Travellers must remain vigilant and regularly check updates regarding Iceland volcano 2023 and Iceland earthquake update. This will ensure readiness for any potential alterations in flight schedules.
How can you prepare for a potential Iceland volcano eruption and earthquake flight disruption?

If the Iceland volcano eruption or an earthquake in Iceland leads to air travel disruptions, being prepared is your best strategy. Check the status of your flight on a regular basis, confirm that your travel insurance covers such natural events, and keep an eye on updates for Iceland volcano flight disruption 2023 and Iceland earthquake update. However, you don't need travel insurance to benefit from "the right to care" and special assistance from the airline. Continue reading to know more about your rights in the event of an Iceland earthquake or volcanic eruption.
Flight cancelled because of Iceland earthquakes?
Request special assistance from the airline and the refund of your flight!
Request refund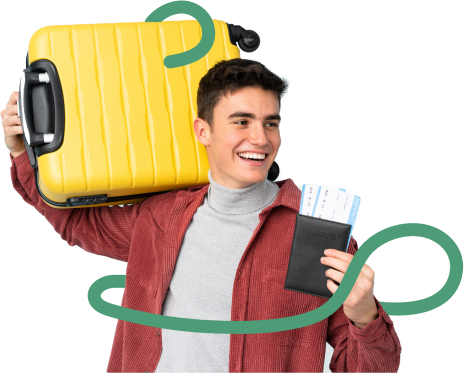 What are your rights if an Iceland volcano eruption or earthquake disrupts your flight?
Delays or cancellations arising from the Iceland volcano eruption or earthquake in Iceland fall under 'extraordinary circumstances.' According to EU261, compensation is not normally provided; however, airlines must still extend assistance. This includes meals, refreshments, and if needed, accommodation, as well as arranging alternative flights or the refund of your flight if your flight gets cancelled when you decide not to travel anymore.
Should your travel be impacted by Iceland volcano flight disruption or Iceland earthquake update, Flight-Delayed.co.uk is here to help. We can guide you on the help you are entitled to from airlines and ensure you receive the necessary support. While compensation may not be on the cards, we help make sure you're well taken care of, offering reassurance as you navigate through these extraordinary travel circumstances.
---
Learn more about