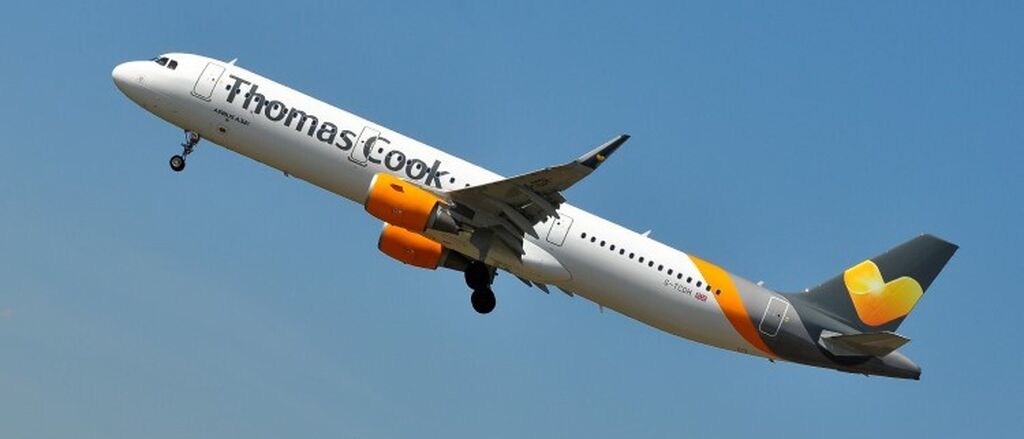 Thomas Cook: EasyJet and Jet2 acquire slots to expand their network
Tuesday, November 12, 2019
At the end of September, Thomas Cook announced its bankruptcy leaving thousands of people without a job and even more passengers stranded abroad. In operation Matterhorn, the British government brought back all 150.000 passengers who were left with booking confirmations for a company that no longer existed. However, today there is good news for some of Thomas Cook's former employees. Hays Travel has secured all 555 Thomas Cook stores in the UK.
Since September, many airlines have expressed interest in the slots owned by former Thomas Cook. In November, EasyJet and Jet2 have now successfully acquired all slots intending to expand the low-cost budget market, led by carriers such as EasyJet.
EasyJet and Jet2 bought all of Thomas Cook's take-off and departure slots
EasyJet has bought all former Thomas Cook slots for Gatwick as well as Bristol Airport. The slots cost Easyjet around £36m.
Equipping itself for another busy year in aviation ahead, the budget airline has bought 12 summer take-off and landing slots with the aim of increasing passenger numbers and taking a big chunk of the market share. As well as preparing itself for the warmer months, the carrier has acquired eight slots for winter take-off and landing. At Bristol airport, the airline bought six slots and one winter slot for both landing and take-off.
With this move, EasyJet hopes to reassert its dominance at its base: Gatwick Airport.
Jet2 have bought a smaller number of slots at regional airports such as Manchester and Birmingham. However, the airline has not disclosed the amount spent yet.
Airlines and travel companies desperate to obtain Thomas Cook's facilities

In October, it was announced that Thomas Cook stores would be taken over by the travel agency Hays Travel. The agency successfully managed to save 2330 former Thomas Cook jobs by employing staff to manage its newly acquired stores. Thomas Cook, the brand, has been taken over by a Chinese Investment company called Fosun International.
One might wonder what will happen with Thomas Cook's 34 aircraft as people would consider the aeroplanes the most valuable asset an airline may have. However, the company did not own al the aircraft it flew. Merely 3 planes were owned by Thomas Cook. The bigger part of its fleet was operated under lease. Essentially, the most valuable assets the bankrupt consortium possessed were take-off and landing slots at popular airports in Britain.
Airlines compete for Thomas Cook slots
When acquiring Thomas Cook slots, EasyJet and Jet2 had to outbid other competitors such as IAG (British Airways) who were also interested in the slots.
EasyJet is due to announce how the acquired slots will be used within its network, whether they intend to expand to new destinations or to operate to certain routes with a higher frequency.
Have you experienced flight delays or cancellations with EasyJet or Jet2? Claim compensation!
Claiming compensation from EasyJet and Jet2 on your own requires knowing your rights, knowing if you are in fact entitled to it and back and forth communication with the airline. As carriers very often try to evade paying compensation, certain claims then even have to go to court. If you would prefer not to waste your time and test your patience, just let us know as we would be more than happy to assist you.
With an elaborate database on actual flight schedules and weather conditions, years of experience and a 98% success rate in court, we're more than well equipped to take on your claim. Did we forget to mention our no win, no fee structure? If we need to take your case to court, we'll take on all of the risk and cover the legal fees. Only when you get paid will we charge a 25% success fee.
Even if your claim has been rejected already, we will corroborate the information given by easyJet or Jet2 and go on with your case. Let us do all the hard work for you!
Don't want to miss out on any new blog entries? like and follow us on Facebook and Twitter.
---
Trustpilot-Reviews of Flight-Delayed.co.uk
---