Dublin Airport flight delayed — claim flight compensation
If your flight departing from Dublin Airport is delayed, you may be entitled to compensation under British and EU regulations.
To be eligible for compensation, the delay must meet the following conditions:
The flight is delayed for more than 3 hours, AND,

The delay must be the airline's fault and not due to extraordinary circumstances.
Examples of airline faults include technical issues, crew shortages, or overbooking. You can read more about "extraordinary circumstances" in the later section of this page.
Compensation & refund policies for Dublin Airport cancelled flights
If your Dublin Airport flight is cancelled, you may be eligible for flight compensation worth up to £520 per passenger under British and EU regulations. Additionally, you may also be entitled to a refund of your ticket or re-routing to your destination.
How to get compensation for my Dublin Airport flight cancelled?
For you to be eligible for compensation, a few conditions apply:
Your flight has to be cancelled within 14 days before the scheduled departure date, AND,

The airline is responsible for the cancellation.
If the airline is not responsible for the cancellation, we refer to these circumstances as "extraordinary circumstances". You can read more about this in the later section.
How to get a refund for my Dublin Airport flight cancelled?
You can request a full refund if the airline didn't offer you an alternative flight, or you chose not to accept the alternative.
Should I accept the flight voucher offered by the airline?
We recommend you not accept flight vouchers. Although it may sound like a good deal, accepting it would mean that you lose your rights to a full refund and/or compensation.
It may also imply that you are limited to booking another flight with the same airline under a time limit, as well as risking the loss of your money in the event of the airline's bankruptcy.

Hold the airline accountable and get your flight compensation
Flight-Delayed.co.uk helps you claim compensation and makes sure you get the money you deserve!
Claim now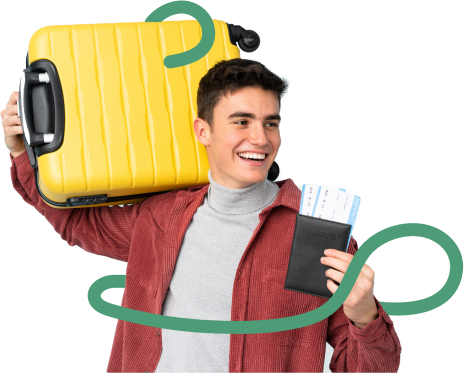 How much flight compensation can I get for my Dublin Airport delays or cancellations?
The amount of compensation you can receive depends on the distance of your flight. See below for more details.

How to claim flight compensation for my Dublin Airport flight?
Submit a claim with Flight-Delayed.co.uk! Simply enter your flight details and we will handle the entire claims process on your behalf.
Submitting a claim with Flight-Delayed.co.uk is easy and risk-free. Our "no win, no fee" policy means that you only pay us if we win your case, so there's no financial risk to you. And with our team of legal experts and dedicated claims handlers, you can trust that your claim is in good hands.
You may wonder, why trust their legal specialists to handle my claim? Our team of specialists have been working with flight compensation cases against airlines for over 10 years. Our legal experts review and analyse relevant information to build a strong case against the airline. We negotiate with the airline on your behalf and keep you informed every step of the way. Our goal is to maximise your chance to receive the justice you deserve.
All you do is follow these steps:
Review and upload your flight information

Submit your claim

We analyse it and verify the details

We reach out to the airline with documentation regarding your claim and, should the airline not accept our analysis, take the claim to court

Once we retrieve your compensation, we send the money to you

You get your flight compensation without additional stress!
Why claim with Flight-Delayed.co.uk?
1m passengers helped
9 legal teams in 9 countries
98% of court cases won
Frequently Asked Questions - Delays and Cancellations at Dublin Airport 
Delays and cancellations at Dublin Airport: can the airline deny my claim?
Unfortunately, when the airline is not responsible for the delay or cancellation, you are not entitled to flight compensation or a refund. These are referred to as extraordinary circumstances, which happen when a third party or unexpected event causes a delay or cancellation.
Here are some examples of extraordinary circumstances:
Bad weather conditions, such as thick fog, heavy rain, or thunderstorms.

A strike, most often specifically within the aviation industry (for example, a strike of air traffic control workers at a specific airport).

However, a strike of the airline's crew is not considered an extraordinary circumstance!

Political circumstances, such as a terrorist attack or general security risk due to political unrest.

Natural disasters, including volcanic eruptions and hurricanes.

A collision between the aircraft and birds or other foreign objects.

An ill or unruly passenger.

Flight delays caused by the airport staff, such as extraordinarily long queues to security checks.
How much time do I have to submit my claim for compensation and/or refund?
The time limit for submitting a flight compensation claim for a delayed or cancelled flight at Dublin Airport is 6 years from the date of the flight according to British regulation. However, it is always best to make your claim as soon as possible, as the longer you wait, the more difficult it may be to gather the necessary evidence to support your claim.

Get the help you deserve and see if you qualify for compensation
Our experts are ready to assist you
Claim now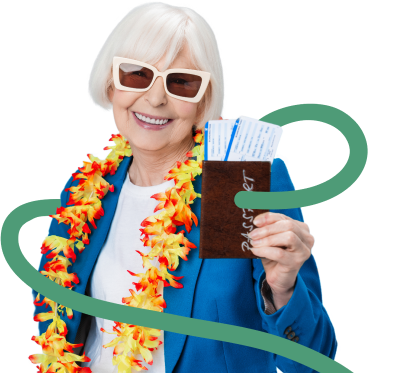 Latest updates on Dublin Airport disruptions today: check your Dublin Airport flight status
If you are wondering whether your Dublin Airport flight is delayed or cancelled, the best way to find out is to check online before you arrive at the airport. You can do this by visiting the airline's website or the airport's website. Additionally, you can check the status of your flight on the Dublin Airport website or through a flight tracking app.


Dublin flight delayed or cancelled — our tips on how to kill time at Dublin Airport!

Delays and cancellations can be frustrating, but Dublin Airport offers a variety of options to help you pass the time: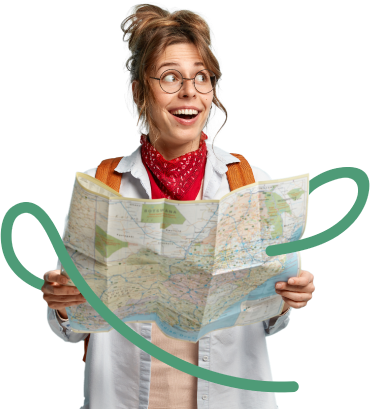 About Dublin Airport
Dublin Airport (DUB) is the busiest airport in Ireland and the headquarters of Aer Lingus and Ryanair. It serves over 30 airlines, including major carriers like British Airways, Emirates, and United Airlines. A few of the busiest routes include flights to London Heathrow, London Gatwick, Amsterdam, Manchester, and Frankfurt.
Located just 10 km north of Dublin city centre, Dublin Airport is a gateway to Ireland's vibrant capital city and its many tourist attractions, such as the Guinness Storehouse, Trinity College, and the Dublin Castle.
With two terminals, Dublin Airport offers a wide range of amenities, including shops, restaurants, and lounges, as well as services like currency exchange and free Wi-Fi. Whether you're travelling for business or leisure, Dublin Airport aims to provide a smooth and enjoyable experience for all passengers.
Why claim with Flight-Delayed.co.uk?
1m passengers helped
9 legal teams in 9 countries
98% of court cases won