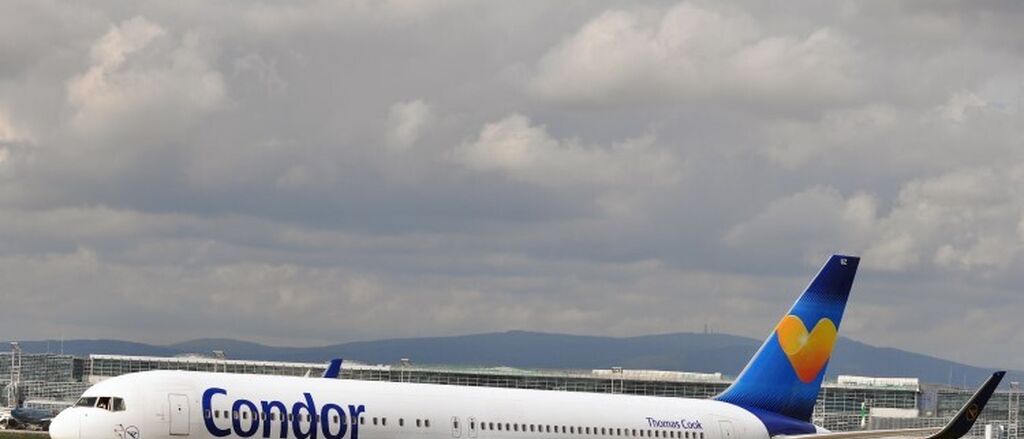 The most delayed airlines in Europe
Tuesday, February 18, 2020
Flight-Delayed is back with another blogpost that could improve your next trip considerably by ensuring that you start your holiday on-time! We have gathered the relevant information and put together an important list for when booking your next holiday! Make sure to avoid these airlines if you want to arrive at your holiday destination on-time.
Significantly, a large number of these airlines are either struggling or went bankrupt and ceased operations by the end of 2019. So take it with a grain of salt, as you won't be able to book any tickets with them in the future. Now that we're talking about the future, unfortunately, if your flight has been delayed or cancelled whilst flying with an airline that is now bankrupt, you won't be able to claim compensation anymore. If your airline is still operating, busy and delaying and cancelling flights from left to right, learn here when and how you can claim compensation.
Without making it any longer, here's the list of Europe's least on-time airlines!
1. Aigle Azur - The most delayed airline in Europe
Aigle Azur was a French air carrier that was based at Paris Orly Airport. The airline served 21 destinations operating most of their 13 aircraft at any given moment. The airline also operated cargo load, chartered service and leased aircraft to serve its regional, European and international destinations.
In 2019 the airline had the worst on-time performance amongst all European airlines. Having an average of 58.07% in terms of on-time performance, meaning that nearly half of all its operations we delayed during 2019.
2. TAP Portugal
TAP Portugal is a Portuguese air carrier based at Lisbon Airport, where it serves as the flag carrier. Currently, the airline operates 107 aircraft that range from a mix of Airbus models to other smaller designs. In the first half of 2019, TAP Portugal carried more than 4.8 million passengers, quite an impressive feat.
In 2019, when it comes to being on-time, the airline did not perform as positively. The Portuguese carrier came second to last in the ranking of the most delayed European airlines with an average of 63.11% of all flights being delayed.
3. Thomas Cook
The British travel consortium who went bankrupt overnight also did not put on the best on-time performance throughout 2019. The holiday giant, who possessed its own airline, operated 34 aircraft (at time of collapse) to dozens of sunny destinations. All while selling holiday packages all around the continent.
When the travel firm collapsed last September, it surely did not pride itself on its on-time performance. In 2019, up until its collapse, the airline operated only 64.9% of its flights promptly, making it the 3rd worst delayed airline in Europe.
4. TUI Airways
TUI Airways belongs to the German travel agent TUI Group. Formerly named Thomson Airways, it is based at London Luton Airport and has taken over as Europe's biggest holiday corporation. The airline, which is only one part of the company, operates with a fleet size of 64 aircraft composed of only Boeing aircraft. The airline flies to an impressive 96 destinations. The TUI Group, technically also owns the European airlines TUI fly Germany, TUI fly Netherlands and TUI fly Belgium, among others.
In 2019, the British airline part of the TUI Group had an on-time performance of 66.31% across all its scheduled flights for 2019 and is, therefore, the 4th most delayed airline in Europe.
5. Adria Airways
Adria Airways was a Slovenian airline and also the countries flag carrier, flying its passengers to as many as 23 destinations across Europe. During its blooming times the air carrier operated as many as 20 aircraft which were usually Airbus or smaller models. Adria Airways ceased operations on the 30th September 2019.
In 2019, the airline was amongst those who struggled to keep up to its schedule. When operations ceased the airline had an on time performance of 72.89% which meant that almost one quarter of all flights that were scheduled for that year had been delayed.
6. Condor
Completing our list of the most delayed airlines is Condor, a German air carrier that was part of the Thomas Cook Group before the travel agency was liquidated in September 2019 but that has recently been bought by LOT – Polish Airlines Group. The leisure airline holds a fleet of 51 aircraft of which it operates are a mix of Airbus and Boeing models.
In 2019, the airline had an on-time performance score of 73.61%, ranking it in last place and also making it the airline with the least delay amongst our list. However, more than a quarter of all its operations were delayed which certainly does not make Condor a good airline to plan into your summer holiday booking.
Who are the most delayed airlines of 2019?
Here's the full list with the airline's on-time performance right next to it. A flight is considered to be on time if it departs within 15 minutes of the scheduled time.
Aigle Azur, 58.07%
TAP Portugal, 63.11%
Thomas Cook, 64.9%
TUI Airways, 66.31%
Adria Airways, 73.61%
Condor, 73.61%
We know, you are surely surprised that Ryanair, EasyJet, Vueling, Wizz Air et al are missing in this list. The usual suspects are nowhere to be found. You can have a look at our list of top on-time performers and look for them if you wish to keep on reading.
Was your flight with TAP Portugal, TUI Airways or Condor delayed or cancelled?
Very often, airlines make the process of claiming as complicated as possible in order to simply avoid compensating their passengers. They also overuse the argument that the disruption was caused by an extraordinary circumstance. Therefore, and more often than not, one sees passengers lose hope and accept the airline's rejection as the truth.
Fortunately, we have the adequate tools and databases to ensure that your rights are enforced and to fact-check the airlines. We will even take them to court when necessary and all of the legal costs will be covered by our 25% win-fee. If you wish so, we can take care of your claim and help you enforce your rights!
If you want to maximise the probability of being compensated for your flight delay, cancellation or overbooking, you can let a specialised service, like Flight-Delayed, take care of the whole ordeal. We will gladly help you get what is yours, all under our no win, no fee agreement.
Don't want to miss out on any new blog entries? like and follow us on Facebook and Twitter.
---
What our customers say about us
---