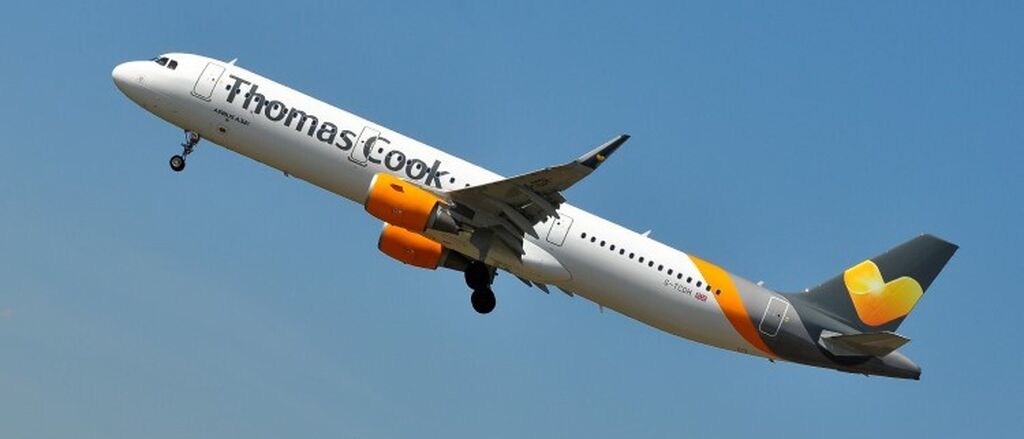 Thomas Cook collapse and administration: Can I claim compensation?
Monday, September 23, 2019
If you have been affected by the collapse of Thomas Cook airlines and you are stranded at an airport waiting to go back home, please contact the airline and the Civil Aviation Authority immediately to arrange your travel plans to safely return home.
Useful information regarding an airline's bankruptcy
In the early hours of Monday morning, the British travel company and airline Thomas Cook declared bankruptcy. This came after it had previously announced that it was struggling financially amidst the Brexit crisis and was looking for investors and an inflow of cash.
All flights have been cancelled and the government advises all passengers that have booked packages and flights with Thomas Cook not to go to the airport. It is estimated that around 600.000 travellers have been affected of which 150.000 have been left stranded. The government has announced the second-largest repatriation effort since the second world war in order to bring holidaymakers back to the United Kingdon. This operation surpasses the numbers of the effort that had to be completed after Monarch went into administration back in 2017.
Thomas Cook includes airlines such as the German carrier Condor who had claimed that it was still operating but it was unclear whether that was subject to change. Monday morning Condor flights seemed to be operating as normal.
I am booked on a Thomas Cook flight and I am stranded abroad: what should I do?
According to the British government, the CAA (Civil Aviation Authority) is aiming to get all holidaymakers home as soon as possible. Airlines, such as Easyjet or British Airways, will be involved in the process. The operation, called 'Matterhorn', is the second peacetime repatriation recorded in British history in two years.
Additionally, Thomas Cook reassured their customers by stating that their holiday package was protected under the Atol scheme (Air Travel Organiser's Licensing), which guarantees a refund for the booked packages that will not take place any more. However, it is unclear whether the bankruptcy of the airline will surpass the budget allocated to the Atol structure.
Can I claim compensation for my Thomas Cook airlines flight?
According to the EU Regulation EC No 261/2004, the bankruptcy of the Thomas Cook airlines does not make you eligible for compensation. However, this doesn't mean that you should arrange your flight back home on your own. According to the government, as well as Thomas Cook, you are eligible to rebook with another airline or be flown home through the 'Matterhorn scheme'.
For more information and what you can do if you've been affected by Thomas Cook's collapse and administration, please read this in-depth guide provided by the Guardian.
Don't want to miss out on any new blog entries? like and follow us on Facebook and Twitter.
---
Trustpilot-Reviews of Flight-Delayed.co.uk
---