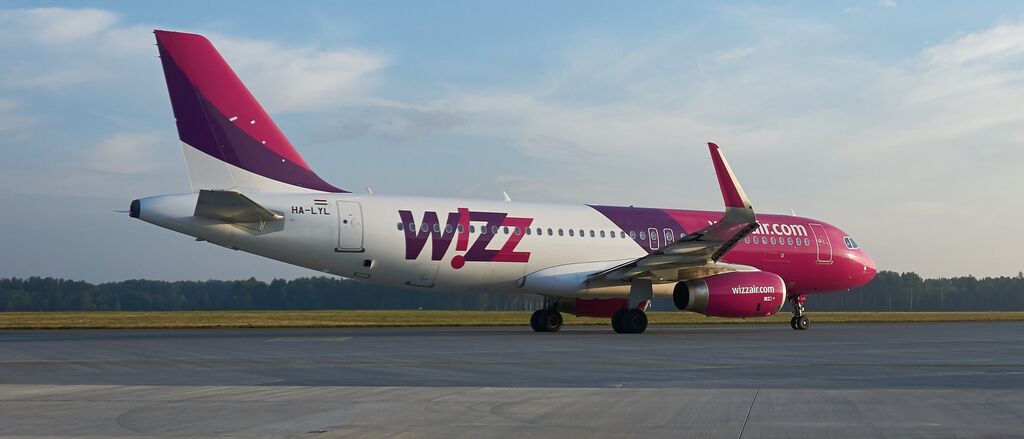 Wizz Air awarded the highest rating possible for security
Monday, October 8, 2018
Did you know that Wizz Air operates one of the youngest fleets in the world?
With a total of 104 aircraft, divided between both Airbus A320 and A321 CEO models, Wizz Air's fleet average age is as low as 4.5 years. This is one of the factors that contributed to the latest safety rating awarded to the airline. A full 7-star mark given by airlineratings.com.
Between other parameters taken into account, we find the following:
The International Civil Aviation Organization (ICAO) security rating of the airline's country of origin
FAA endorsement
IATA Operational Safety Audit certification
Accident history
About their perfect security rating, the airline said the following: "safety has always been our top priority at Wizz Air and we are delighted to be awarded the highest possible safety rating by AirlineRatings.com. This recognition is a confirmation to us that we set the right priorities and reinforces our determination to keep flying the safest way of travel all through our extensive network of more than 600 routes to 142 destinations in 44 countries". Wizz Air has recently increased the frequencies of some of their flights from London, as well as increased the number of destinations they service.
When it comes to safety, they are beating their direct competitors. Their result is higher than easyJet's 5-star and Ryanair's disappointing 4-star ratings.
Can I claim compensation if my flight with Wizz Air has been delayed or cancelled?
With every new route announced, the abovementioned question arises. Yes, your Wizz Air flight is probably covered by EU regulations and that means that you can claim compensation if you have experienced a delay greater than three hours or if your flight has been cancelled. If you'd like to check the validity of your claim you can always use our claim calculator for free:
---
Trustpilot-Reviews of Flight-Delayed.co.uk
---