Your rights in the event of a delayed or cancelled British Airways flight
If you encountered British Airways cancellations or delays, keep in mind that British regulations protect your rights as an air passenger. In certain circumstances, you may be entitled to British Airways compensation of up to £520 and a full refund of the ticket price for your British Airways cancelled flight.
Since Brexit, 'The Air Passenger Rights and Air Travel Organisers' Licensing (Amendment) (EU Exit) Regulations 2019' apply to all flights handled by British airlines, including British Airways. What do these regulations say about delayed and cancelled British Airways flights?
Was your British Airways flight delayed? If you arrived at your final destination at least 3 hours late, you are most likely entitled to flight compensation.
Was your British Airways flight cancelled? If you did not take an alternative flight offered by the airline, you are entitled to a refund. Additionally, if the flight was cancelled fewer than 14 days before departure, you might be entitled to cancelled British Airways flight compensation.

Regardless of the flight disruption or its cause when your flight is cancelled or delayed by more than 3 hours, airlines must provide passengers with special assistance, known as the "right to care." This includes: food and beverage vouchers, communication services, and, if needed, accommodations and transportation. You can claim those directly at the airline's service desk at the airport, if the airline refuses to give you a voucher, just go and buy what you need — they will have to pay you back those expenses (as long as they are reasonable).
Warning: If your flight was delayed or cancelled because of "extraordinary circumstance", you won't be entitled to flight compensation as the airline needs to be responsible for the flight disruption to provide compensation to passengers.
British Airways compensation for delayed flight 
If a British Airways flight is delayed for more than 3 hours, you are entitled to British Airways flight delay compensation under the British passenger rights legislation. The airline must be to blame for the delay.
Use our free and no-obligation Claim Calculator to see if you are entitled to British Airways flight delayed compensation. You'll know whether you're eligible for British Airways' delayed compensation in less than a minute. If you are, we can handle the entire claim procedure on a "no win, no fee" basis for you. If necessary, we will even go to court to defend your rights!

British Airways compensation for cancelled flight 
You may be eligible for compensation of up to £520, a ticket refund — or both — depending on the specific circumstances of your British Airways cancellation. Continue reading to learn more about when you can claim flight compensation and refund for your cancelled British Airways flight. 

When can I claim compensation for my cancelled British Airways flight?
If your British Airways flight was cancelled less than 14 days before the scheduled departure date and you did not take another flight, you may be entitled to British Airways cancelled flight compensation.
British Airways must be at fault for the cancellation for you to be eligible for compensation. See the "Extraordinary Circumstances" section of this article for more information.

When can I claim a refund for my cancelled British Airways flight?
If your British Flight got cancelled, you can get a refund if:
a) The airline did not offer you an alternative flight.
b) The airline did offer you an alternative flight but you decided not to take it.
Can I get flight compensation if I cancel my British Airways flight?
Cancelling a British Airways flight by yourself does not guarantee you to receive compensation or refunds from the airline under British and EU regulations. However, according to the British Airways flight cancellation policy, cancelling British Airways flight is allowed within 24 hours from when you make the original booking. After 24 hours of your booking time, you are not eligible for a refund if you cancel British Airways flights.
British Airways missed connection flight due to delay or cancellation
Missed your connecting flight due to British Airway flight delay or cancellation? If both of your flights are under the same booking, you may be eligible for compensation and/or refund for the entire trip if your delay or cancellation follows the criteria mentioned above. 

Get up to £520 for a delayed or cancelled British Airways flight!
With us, you can claim compensation in just a few minutes!
Claim now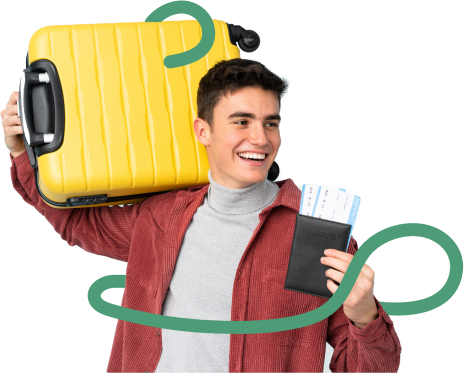 How much British Airways compensation can I get for a delayed or cancelled flight?
The amount of compensation is determined by the distance of your flight:
For flights shorter than 1,500 km, the compensation is £220.

For flights between 1,500 and 3,500 km, the compensation is £350.

For flights of over 1,500 kilometres within the EU, the compensation is also £350.

For flights of over 3,500 kilometres outside of the EU, the compensation is £520 —but if your flight was delayed by fewer than 4 hours, the total amount might be reduced by 50%.
Extraordinary circumstances — can British Airways deny me compensation for a cancelled or delayed flight?
When the delay or cancellation was caused by a third party or force majeure, British Airways has the authority to decline compensation. Such circumstances are referred to as extraordinary circumstances.
Some of the most common extraordinary circumstances that allow British Airways to deny your claim are: 

Bad weather conditions, such as thick fog, heavy rain, or thunderstorms.

A strike, most often specifically within the aviation industry (for example, a strike of air traffic control workers at a specific airport).

However, a strike of the airline's crew is not considered an extraordinary circumstance!

Political circumstances, such as a terrorist attack or general security risk due to political unrest.

Natural disasters, including volcanic eruptions and hurricanes.

A collision between the aircraft and birds or other foreign objects.

An ill or unruly passenger.

Flight delays caused by the airport staff, such as extraordinarily long queues to security checks.
However, keep in mind that airlines sometimes claim that an extraordinary circumstance happened, even if that was not the case. They do it in order to avoid paying out compensation.

Make sure you keep the airline accountable and claim your British Airways compensation. Check if you are eligible in just a minute using our Claim Calculator.
How long do I have to claim my British Airways compensation and refund?
You have 6 years to claim compensation and refund if you are to fly to or from the United Kingdom. The exception is Scotland, where you have 5 years to claim.
If you were flying with British Airways, you always have up to 6 years to claim as the airline's headquarters are based in the United Kingdom.
Check if you can still get compensation and a refund from British Airways with our free Claim Calculator.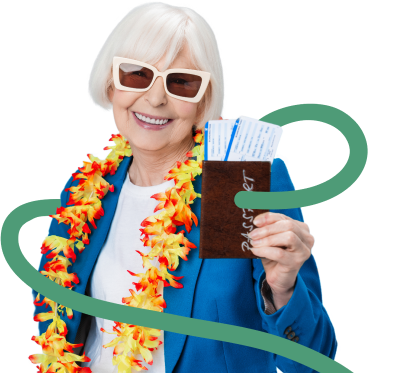 How long will it take to get my British Airways compensation / British Airways refund? 
Passengers who use Flight-Delayed.co.uk to seek flight compensation or a refund typically receive their money within a few weeks or months.
"Tried to recover compensation independently, however British Airways who we booked through and Finnair who flights we were eventually due to fly with refused to pay!! Nine months of emails and rejection!!! Flight delays sorted it out within 14 days and compensation was paid!!!!!!!"
However, if the airline is unresponsive and/or the claim must be filed in court, the wait time could be extended by several months or even years.
Rest assured, however, that no matter how long the claim takes, our team will keep you informed of any significant developments in your case and will be available to answer any concerns you may have.

How to claim British Airways compensation / British Airways refund?
First, determine whether you are eligible for British Airways compensation or a refund. You can do that in a few steps by using our Claim Calculator.
If you are qualified for flight compensation and/or a refund, you can choose to delegate the process to our team of legal professionals, allowing you to relax while we ensure you receive the money you deserve.
It will only take a few minutes to upload all required documents on our platform. Our legal experts will then take over from there, assessing your claim, preparing legal papers, contacting the airline's decision-makers, and, if necessary, taking your claim to court.

Why claim with Flight-Delayed.co.uk?
1m passengers helped
9 legal teams in 9 countries
98% of court cases won
Please visit our Price List page to learn more about our fees.
If you are ready to claim, start the process right away — you can do it straight from your phone or computer!

About British Airways
British Airways is the UK national flag carrier, founded in 1974. The airline's headquarters are located in London, UK. This is the second-largest UK airline in fleet size and passengers carried by, after EasyJet. British Airways flies to 160 destinations on all continents! 

In 2011, British Airways merged with Iberia, establishing the International Airline Group (IAG).
In May 2021, according to a Statista study, British Airways were the 4th most on-time airline in the UK with an on-time performance of 92,1%.
Useful links