Your rights in the event of a delayed or cancelled ASL Airlines flight
If you encountered ASL cancellations or delays, keep in mind that British regulations protect your rights as an air passenger. In certain circumstances, you may be entitled to ASL compensation of up to £520 and a full refund of the ticket price for your  cancelled flight.

Was yourASL flight delayed? 
If you arrived at your final destination at least 3 hours late, you are most likely entitled to flight compensation.
Was your ASL flight cancelled? 
If you did not take an alternative flight offered by the airline, you are entitled to a refund. Additionally, if the flight was cancelled fewer than 14 days before departure, you might be entitled to cancelled ASL flight compensation.
Regardless of the flight disruption or its cause, airlines must provide passengers with special assistance, known as the "right to care." This includes: food and beverage vouchers, communication services, and, if needed, accommodations and transportation. You can claim those directly at the airline's service desk at the airport, if the airline refuses to give you a voucher, just go and buy what you need — they will have to pay you back those expenses (as long as they are reasonable).
Keep in mind: If your flight was delayed or cancelled because of an "extraordinary circumstance", you won't be entitled to flight compensation as the airline needs to be responsible for the flight disruption to provide compensation to passengers.

Held ASL Airlines accountable and get your money!
We've been defending air passengers' rights for more than 10 years!
Start my claim now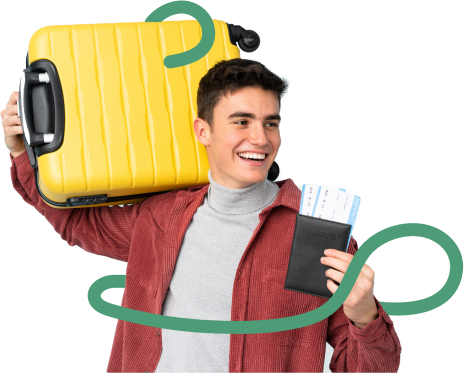 How much compensation can I get for my delayed ASL flight?
The amount of compensation is calculated according to the flight distance, and is per passenger:

I am travelling outside of the UK/EU - Am I still eligible for compensation?

A few criteria must be considered in order to determine whether you are still eligible for compensation as outlined in EU 261 if you are travelling outside of the UK/EU. See the table below for more details:
| Type of flight | Example | Compensation |
| --- | --- | --- |
| Flying with a British carrier | Tokyo to London with British Airways | Yes |
| Flying with a EU carrier | Amsterdam to London with KLM | Yes |
| Flying with a non-UK/non-EU carrier from the UK | London to Tokyo with Japan Airlines | Yes |
| Flying with a non-UK/non-EU carrier to the UK | Tokyo to London with Japan Airlines | No |
ASL Airlines flight cancelled?
Get the full refund of your ticket, flight compensation or both!
Claim now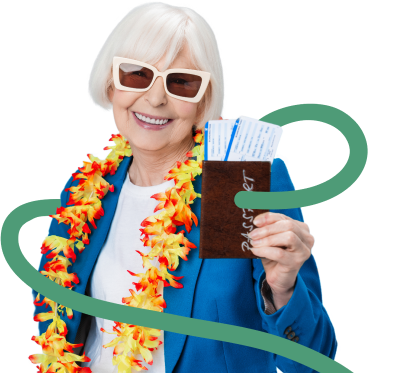 Extraordinary circumstances — can ASL Airlines really deny my compensation?
In order for you to be eligible for flight compensation, the airline needs to be responsible for the delay or cancellation. Extraordinary circumstances are situations in which the airline is not the party at fault for the delay or cancellation. Here is a list of the most common circumstances when the airline is not at fault:

Bad weather conditions, such as thick fog, heavy rain, or thunderstorms.

A strike, most often specifically within the aviation industry (for example, a strike of air traffic control workers at a specific airport).

However, a strike of the airline's crew is not considered an extraordinary circumstance!

Political circumstances, such as a terrorist attack or general security risk due to political unrest.

Natural disasters, including volcanic eruptions and hurricanes.

A collision between the aircraft and birds or other foreign objects.

An ill or unruly passenger.

Flight delays caused by the airport staff, such as extraordinarily long queues to security checks.


Be careful: sometimes airlines claim that extraordinary circumstances occurred when they did not! They do so to avoid having to pay out flight compensation to passengers.
Why claim with Flight-Delayed.co.uk?
1m passengers helped
9 legal teams in 9 countries
98% of court cases won
About ASL Airlines 
ASL Airlines, or ASL Airlines France, is a French airline based in Paris and established back in 1991. When it was initially founded in 1927, the airline was called "Companie générale aéropostale" and was only working on delivery services from France to North Africa. Today, the airline has stayed true to its past and is currently providing travelers with flights to and from Algeria and Morocco.