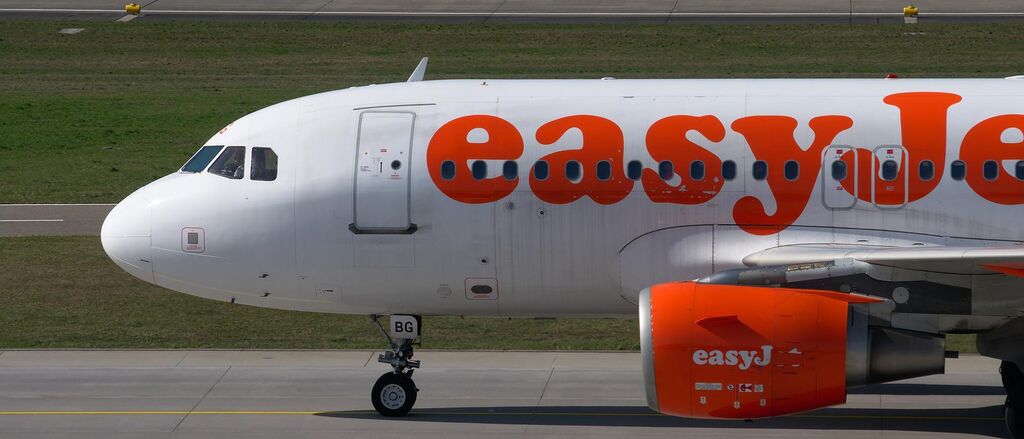 200 easyJet flights cancelled due to technical problems
Friday, May 27, 2022
The British airline easyJet suffered from a major system failure on Thursday, leading to hundreds of cancelled flights all across Europe.
Was your easyJet flight cancelled due to this system failure? Claim compensation up to £520! When you claim with Flight-Delayed.co.uk, our legal experts help you from A to Z to get you your money! No win, no fee.
easyJet cancelled more than 200 flights departing from Europe due to a system failure — what exactly happened?
According to The Independent, on Thursday, May 26, the cancellations were a result of "problems" with the airline's "computer systems." On the European continent, at least 200 easyJet flights were impacted. 
While, according to easyJet, flights resumed later in the afternoon, disruptions continued until Friday morning due to a domino effect. It's unclear at the moment whether the IT failure will have an impact also on the weekend easyJet flights.
---
easyJet flight cancelled? Weekend trip ruined?
Claim up to £520 in easyJet flight compensation! 
---
easyJet cancelled flights — can passengers claim compensation?
Many passengers on the affected flights claimed flight compensation, which the company initially denied, claiming that the IT failure was "out of (its) control and considered an extraordinary circumstance." In the end, however, easyJet representatives admitted that the message sent was incorrect and passengers are likely to be eligible for easyJet compensation.
The British and European regulations are clear — if a flight is cancelled fewer than 14 days before the original departure date due to the airline's fault, passengers are entitled to compensation of up to £520. 
On top of that, if the airline does not offer the passenger an alternative flight, or if the passenger does not accept the proposed alternative flight, a ticket refund should also be issued.
Be aware that the airline might offer you a voucher instead of compensation (or lower compensation than what you are entitled to) — do not accept such an offer! If your flight was cancelled due to the easyJet systems failure, you are entitled to compensation based on the following criteria:
For flights shorter than 1,500 km, the compensation is £220.

For flights between 1,500 and 3,500 km, the compensation is £350.

For flights of over 1,500 kilometres within the EU, the compensation is also £350.

For flights of over 3,500 kilometres outside of the EU, the compensation is £520 —but if your flight was delayed by fewer than 4 hours, the total amount might be reduced by 50%.
Claim easyJet compensation in just 5 minutes with Flight-Delayed.co.uk
At Flight-Delayed.co.uk, we have been helping passengers like you since 2010.
Our team of air passenger rights experts has experience in holding airlines accountable for their actions and getting from them the compensation that passengers are entitled to.
With legal teams in 9 European countries, 98% of court cases won, and an easy-to-use online claiming system, we are the #1 choice when you need help with getting your well-deserved flight compensation.

---