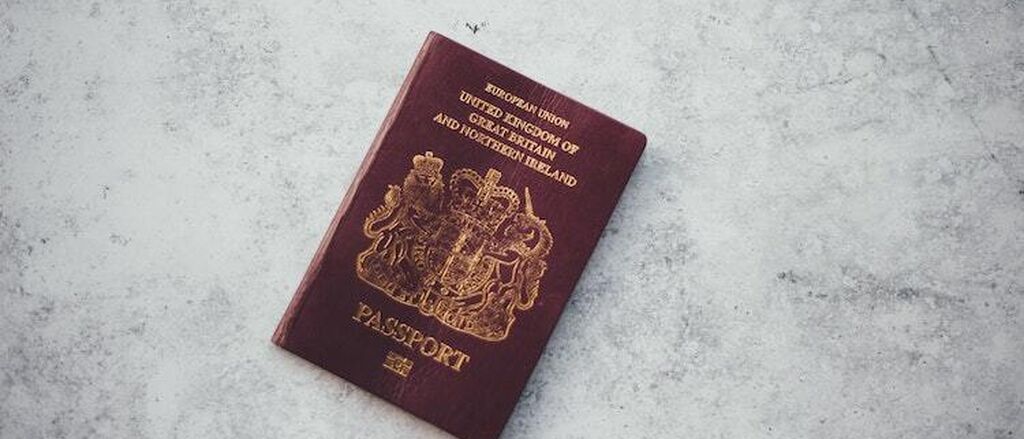 Are cancellations the new cash machine for airlines?
Friday, July 3, 2020
Despite positive elements, such as border openings and increasing ticket sales, numerous airlines still cancel plenty of flights shortly after selling tickets.
London, June 30 2020 - With the concept of air bridges coming into full effect in early July and the European Commission's announcement that the borders between countries within the Schengen area will be open, travelling in Europe is theoretically possible again for British passengers. The aviation industry reacted promptly and increased the number of flights available. Across Europe, various airlines are making their summer flight schedules available again, Air France even intends to operate flights to 150 destinations this summer. As a result, airlines are persuading customers to book their flights by offering options such as guaranteed return flights in the event of an increase in infection rates in the destination country, flexible ticket conditions, free rebookings or the option to exchange the flight for travel credit. Despite this upward trend in the travel industry, many customers complain that their flights are cancelled shortly after booking. Why are airlines doing this?
Sudden cancellations immediately after booking
In these uncertain times, it wouldn't be strange for flight cancellations to happen sporadically after passengers have booked a ticket. However, with journalists talking about "predatory behaviour", there seems to be a trend of airlines cancelling flights immediately after a customer has booked and often well in advance of the scheduled flight date. Consumers complain about this phenomenon on social media as well as in the comments of news articles. Flight-Delayed.co.uk conducted research after talking to several clients who faced this issue. Most customers complain that they have booked a flight which was then cancelled within a few days of the booking - often even weeks or months before the actual flight date. One can assume that this is happening as a result of the ongoing coronavirus outbreak. However, most official travel restrictions have already been lifted and various airlines even advertise that they want to increase their flights during summer. At first glance, the cancellations seem to be in contrast with what the airlines are communicating. "I currently live abroad and wanted to visit my family at home this summer after not being able to see them for so long. Unfortunately, my flight was cancelled just a few days after I booked it at the beginning of June. And that even though the flight was not supposed to take place until August", explains a passenger who filed a claim for a refund with Flight-Delayed.co.uk.
Various airlines use this tactic
In a statement by one of the airlines that seem to be dealing with this problem, Air France justifies the cancellations by citing technical problems. On the airline's website, the normal summer flight schedule was offered for passengers to book, although this year only a very limited number of flights will actually take place. This resulted in high cancellation figures and many disappointed passengers. Air France claims that this problem has been solved and that such incidents should no longer occur.
Yet, Air France isn't the only airline that seems to offer flights that do not take place at all. Eurowings was also accused of cancelling flights right after passengers had just booked their tickets, despite already operating on 52 routes in the month of June. In this case, according to the airline, it seems to be due to the fact that the flight schedule for the summer has been created months in advance while the situation in various countries is still not stable. This leads to an unstable flight schedule. Alitalia seems to be taking it a step further: According to media reports, the airline offers flights which should take off or land at Linate airport near Milan. However, this airport has been closed for months. At the moment, bookings for flights to and from this airport that will be operated on or after 31 July are being offered on the website of the airline. Nevertheless, it is unclear if these flights will be operated as scheduled and advertised.
How do these situations actually occur and why do so many airlines seem to be having these problems this year? "Based on all the information available, we can conclude that airlines are currently using their customers as a kind of bank," explains Tom van Bokhoven, founder of Flight-Delayed.co.uk. The aviation industry was one of the sectors most affected by the repercussions of the coronavirus outbreak. In Europe alone, more than 217 million passengers have been affected by flight cancellations since March. "All these passengers have a right to the refund of their ticket costs, should they want it. Combined with low demand, this has led to a massive loss of income for airlines. Increasing bookings means that airlines can acquire some money fast" says van Bokhoven. This cash inflow can, in turn, be used by the airline to ensure the daily business of airlines. Passengers, on the other hand, are often only offered travel credit or a voucher once the flight has been cancelled. Even if the airline offers them a refund, it usually takes them months to process the order despite the law stating that refunds should be paid out within 7 days after the request from the customer. This tactic gives the airlines plenty of time to recover from the effects of the crisis while using their customers' money.
Air passenger rights of airlines often ignored
What is particularly problematic about this situation is that airlines then make it extremely difficult and time-consuming for their customers to demand a refund. Despite EU law protecting passenger rights, many airlines refuse to cooperate and try to avoid paying out refunds. So airlines love to take customers' bookings only to cancel the flights and avoid the cost of making the flight. They then try, by all means, to evade having to refund consumers for their tickets. As a single person, there is often little chance of taking successful action against an airline. Flight-Delayed.co.uk is on the side of the consumer. "We are in constant contact with the airlines in order to claim our customers' money. Since most airlines refuse to pay out refunds, we are currently preparing 4,500 cases for legal proceedings against airlines in order to support consumer rights as best we can" explains van Bokhoven. Especially in times of crisis, it is important that private individuals are protected from the interests of large corporations and that they are made aware of their tactics. This position is not only supported by consumer organisations, such as Flight-Delayed.co.uk, but also by the European Union, which recently agreed on a new directive that will allow class-action lawsuits in the EU. This will allow a large number of passengers to take joint action against individual airlines in the future.
Want to know if you may be entitled to the refund of your cancelled flight due to the coronavirus crisis? Check your flight for free and find out in just a few steps.
Don't want to miss out on any new blog entries? like and follow us on Facebook and Twitter.
---
Trustpilot-Reviews of Flight-Delayed.co.uk
---