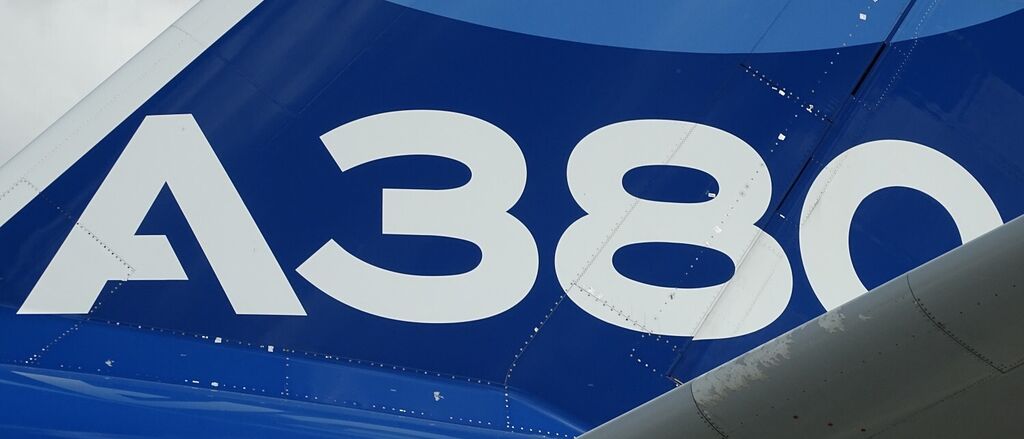 Fly on the Airbus A380, the largest passenger aircraft in the world
Monday, December 3, 2018
If you're awed by everything and anything related to the air travel industry, just like we are, you are probably well versed when it comes to aircraft. The most famed recent aeroplane is the Airbus A380. It's instantly recognisable upper deck and its huge size and wingspan have made the plane celebrated worldwide.
As it stands, the only comparable plane out there is Boeing's Dreamliner 787. Not necessarily because of its size but for its range and fuel efficiency. Noted, Boeing's latest jet is also very famous for its bigger windows and the fact that it has the quietest cabin flying through the skies.
However, disregarding the technological achievements of the 787, nothing beats the feeling of flying on the world's biggest commercial plane. Especially when you see the gargantuan size of the machine waiting for you at the end of the skybridge. So, we've compiled a list of destinations to which you can fly to on an Airbus A380:
Where can I fly to if I want to fly on an Airbus A380?
Flying with British Airways to and from London:
Los Angeles, 11 hours 30 minutes
Boston, 7 hours 20 minutes
Hong Kong, 11 hours 45 minutes
Johannesburg, 11 hours 5 minutes
Miami, 10 hours 35 minutes
San Francisco, 11 hours 5 minutes
Seoul, 10 hours 45 minutes (can be operated by Korean Air)
Singapore, 12 hours 50 minutes (can be operated by Singapore Airlines)
Vancouver, 9 hours 45 minutes
Washington, 8 hours 25 minutes
Flying with Emirates and to and from Dubai:
Birmingham, 7 hours 45 minutes
Manchester, 8 hours
Flying with Qantas to and from London:
Sydney, 24 hours 5 minutes (with a stop in Singapore)
Dubai, 8 hours 5 minutes
Flying with Etihad to and from London:
Abu Dhabi, 8 hours 5 minutes
Flying with Thai Airways to and from London:
Bangkok, 13 hours 5 minutes
Flying with Qatar Airways to and from London:
Doha, 7 hours 40 minutes
The amount of destinations, of course, multiplies when you take into account all the connecting flight that you could take after completing one of the above mentioned routes. For example, you could fly from Amsterdam to Johannesburg with British Airways by connecting in London Heathrow. By the way, if any of the flights in this hypothetical booking were to be delayed or cancelled  and would result in you reaching your final destination with a delay greater than 3 hours, you would be entitled to compensation! If something similar has happened to you, you can always check your flight for free here and decide if you'd like to submit your claim with Flight-Delayed.
Which airlines fly Airbus A380 aircraft?
Here is the complete list of airlines that have at least one Airbus A380 in their fleet:
Air France
Asiana Airlines
British Airways
China Southern Airlines
Emirates
Etihad
Korean Air
Lufthansa
Malaysia Airlines
Qantas
Qatar Airways
Singapore Airlines
Thai Airways
What's the size of the A380?
The gigantic vessel's wingspan reaches 80 metres total. If airlines were to arrange the aircraft on an all-economy configuration, it could transport up to 853 people!
We hope you'll find the perfect route and destination to finally get on that beautiful plane. If you need more assistance with finding your perfect trip, you can head on to the dedicated Airbus A380 flight finder. Before taking off, remember that if you are flying inside, from the EU or to the EU and with an EU carrier you are entitled to compensation if your flight gets cancelled or delayed and you end up arriving at your final destination with a  delay greater than three hours!
Don't want to miss out on any new blog entries? like and follow us on Facebook and Twitter.
---
Trustpilot-Reviews of Flight-Delayed.co.uk
---