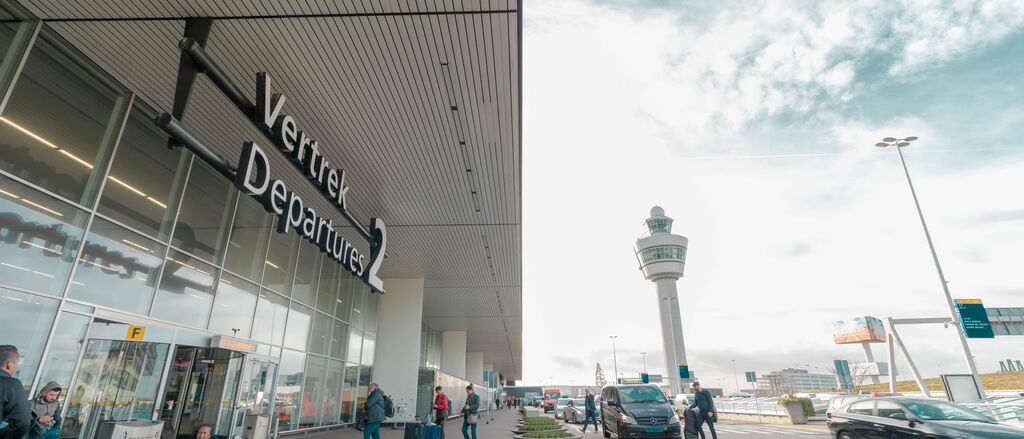 Airlines to start cancelling and moving summer Schiphol flights
Tuesday, May 31, 2022
Last weekend Schiphol again experienced a bottleneck in regards to security staff — this led to hours-long lines and frustrated passengers.
According to the newest report, the issues will get even worse. The airlines are likely to start cancelling and moving summer Schiphol flights in the coming weeks.
The first June weekend critical
On May 26th, Schiphol's Operations Team shared a report with insights on the passenger flow during summer, the busiest months of the year in terms of air traffic.
According to the report, Schiphol is already experiencing periods of critical security occupation — days where there is not enough security to efficiently process all the passengers departing from the Amsterdam airport.
After a terrible last weekend, another such period is forecasted to be the weekend of June 3-5. Passengers departing on those days from Schiphol have to be prepared for long security lines and possibly even flight cancellations and delays.
As previously forecasted by Vlucht-Vertraagd.nl, over a million passengers at Schiphol will be affected by summer flight cancellations.
Flying from Schiphol in summer? Expect flight disruptions.
The Schiphol Operations team's report showcases a clear landscape for summer Schiphol flights:
In June, the most affected will be passengers flying on weekends. Fridays, Sundays, and Mondays will be especially busy.
July will be the worst month to fly from Schiphol. Unless the airport and airlines take action now, long lines and severe flight disruptions can be expected virtually every day.
August will likely be only slightly better than July. Long lines and flight disruptions are still to be expected.
Now that the Schiphol Operations team's forecast has been shared, we expect airlines to act accordingly and plan ahead.
What will happen to my summer flight from Schiphol?
Considering the Schiphol Operations team's report and the current staff shortage situation, the summer situation is clear: Schiphol Airport won't be able to manage so many passengers. Therefore, many of the passengers with Schiphol bookings for June, July and August will likely be contacted by their airlines. 
The airlines will have a few options:
Rebooking passengers on later flights on the same day (busiest times are forecasted to be mornings and early afternoons)
Rebooking passengers on flights departing from another Dutch airport (Eindhoven, Rotterdam-The Hague)
Cancelling flight
Cancelled or postponed flights — can passengers claim flight compensation?
The European legislation EU261 states that passengers can generally claim flight compensation when their flight is cancelled fewer than 14 days before departure and no extraordinary circumstances apply.
If the airline cancels flights more than 14 days before departure, no compensation will be possible for the passenger — and this is something especially important. Following the Schiphol Operations team's report, airlines can now easily plan ahead and cancel flights early enough to avoid paying out compensation to passengers.
Regarding postponed flights, those have the same rules as cancelled flights. Postponing a flight comes down to cancelling the initial flight and offering an alternative flight to passengers.
Additionally to compensation, passengers are entitled to a full monetary refund if their flight is cancelled and they don't accept any alternative flight offered by the airline.

Another month of issues at Schiphol
Schiphol Amsterdam airport started the trend back in April. Suffering from staff shortages, the airport has trouble meeting the passenger's needs regarding security waiting time. Some passengers had to wait up to 6 hours before going through security, some missed their flights, and others got their flights cancelled at the last minute.
At the end of May, KLM announced that they were stopping selling plane tickets departing from Amsterdam Schiphol to regulate traffic and avoid having to cancel flights due to the abnormal long waiting time.  

About Flight-Delayed.co.uk
Since 2010, the team at Flight-Delayed.co.uk has been helping passengers get compensated and refunded for delayed and cancelled flights. We have legal teams in 9 countries, won 98% of court cases against airlines, and — for the convenience of passengers — work exclusively on a 'no win, no fee' basis.