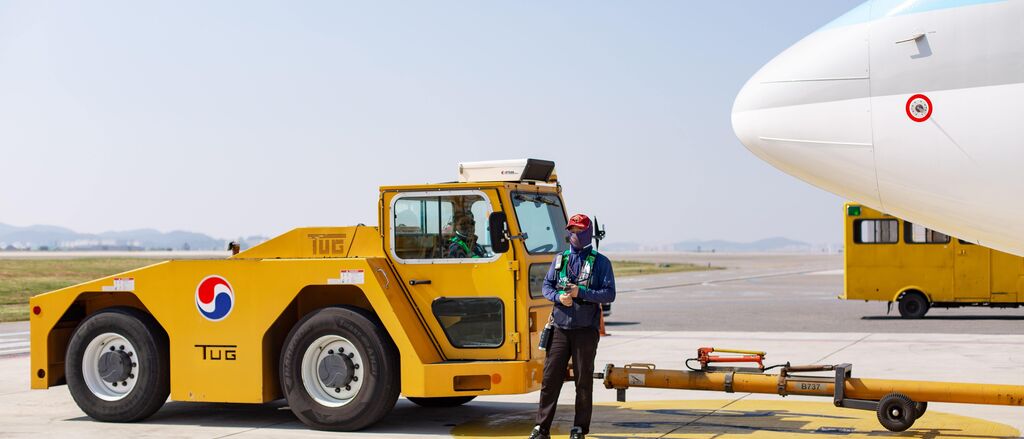 Christmas flights at risk due to airline staff shortages
Friday, November 12, 2021
As the aviation market is recovering after months of flight bans and restrictions, airlines struggle with staff shortages — which leads to flight delays and cancellations. According to the analysts at Flight-Delayed.co.uk, this may significantly impact this year's holiday season.
So far, the labour shortage crisis hit the United States the most. First, at the beginning of October, it affected Southwest. Then, at the end of the month, American Airlines encountered the same issue. But European airlines are also starting to have similar problems.
"Ever since the start of the COVID-19 outbreak, the labour shortage has been strongly reflected in the response times of airlines such as Lufthansa, Air France, and Royal Air Maroc," said Tom van Bokhoven, the CEO of Flight-Delayed.co.uk
Southwest and American have been on the hiring spree for some time already. After laying off thousands of employees last year due to their fleets being grounded, the companies need people again — both for entry-level positions as well as aviation professionals, including pilots.
However, hiring such a huge number of people is easier said than done, especially in the current competitive market. For example, in the UK, there were 1.1 million job vacancies between July and September. These will soon include about 3 thousand job openings from British Airways, as the airline is looking to expand its crew in preparation for the 2022 summer.
---
Cancelled or delayed flight?
You might be eligible for compensation of up to £520!

---
What's more, the staff shortage issue is present also on the airport level. In August, passengers of several flights with the Dutch airline Transavia had to fly to their destinations without baggage — because the Amsterdam Schiphol Airport's handling agents had not enough staff available. In a few cases, members of the airline crew decided to load the baggage in by themselves.
Another problem for airlines is the unvaccinated part of the crew. Recently, Romania became the first European country to allow entrance only to flights with a fully vaccinated crew (crew members that are not vaccinated but have recently recovered from COVID are also accepted). Similar restrictions apply in popular travel destinations like Thailand, Singapore, and Canada.
But COVID restrictions also affect those vaccinated. Recently, Brussels Airlines had to cancel five flights because of crew members being put into quarantine after their children tested positive for the virus.

What do airline staff shortages mean for passengers?
More potential flight cancellations and delays as well as fewer flights to choose from, especially during the upcoming holiday season. In the USA, flight disruptions are more than likely already around Thanksgiving but the rest of the world will be impacted around Christmas and New Year. The end of December is known to be full of flight cancellations and delays but these might be even more common this year as the airlines struggle with staff shortages while at the same time trying to reopen pre-COVID routes.
"During the last few years, approximately 1% of December flights have been cancelled and about 29% have been delayed by at least 15 minutes. According to our estimates, due to reasons like the labour shortage and the possibility of the upcoming European winter being especially harsh, the situation will likely be even worse this year. We expect that this December, approximately 1 million European passengers will be affected by a flight cancellation or a long delay of 3 hours or more, making them entitled to financial compensation. Passengers should be ready to spend more time than usual at the airports," said Tom van Bokhoven.
Especially problematic may be transcontinental travels. While the United States is reopening in November, only some routes between the U.S. and Europe will return. Airlines like KLM and the new Italian airline ITA Airways are planning more flights and routes to the U.S. but these will launch in spring and summer 2022.
"While there clearly is a recovery trend in the aviation sector, airlines started to encounter new problems that are slowing their growth. Unfortunately for passengers, this can directly impact their travel plans, especially in such high-traffic seasons like Christmas," van Bokhoven added.

What can passengers do in the event of a flight disruption during Christmas?
In the European Union, the regulations in place guarantee the right to both flight compensation and a refund.

If your flight is delayed by at least 3 hours due to the airline's fault, you are entitled to compensation of up to £520.

If your flight is cancelled and you are not taking an alternative flight offered by the airline, you can claim a full monetary refund — don't accept vouchers!
Plus, if your flight is cancelled fewer than 14 days prior to departure, you might be eligible for compensation as well.

The following regulations apply to all flights within the EU and flights between the UK and the EU.
What about flights to non-EU countries, such as the United States? If you are flying with a European airline, both your inbound and outbound flights are protected under EU regulations. If you are flying with a non-European airline, only your flight from the EU is covered.

=> Claim your flight compensation and refund
=> Learn more about air passenger rights

About Flight-Delayed.co.uk
Since 2010, the team at Flight-Delayed.co.uk has been helping passengers get compensated and refunded for delayed and cancelled flights. We have legal teams in 9 countries, won 98% of court cases against airlines, and — for the convenience of passengers — work exclusively on a 'no win, no fee' basis.