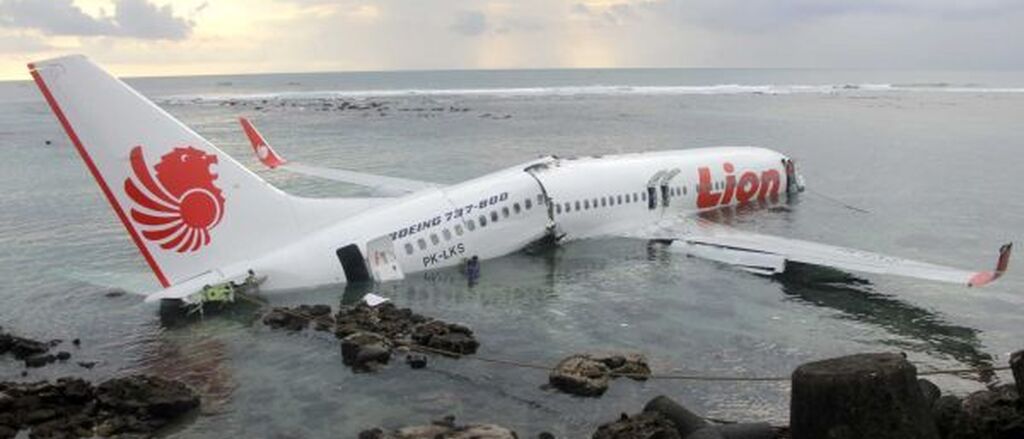 Brand-new aircraft Lion Air lands in sea
Saturday, April 13, 2013
A 737 Boeing of Indonesian airline Lion Air landed in sea after a failed attempt to land at Denpasar airport (Bali). The crash is quite extraordinary, considering that the aircraft was relatively new. Luckily, none of the 108 passengers were killed, but 44 passengers were hurt according to a spokesperson for the airline.
As is clearly visible on the image below, the body of the plane broke in two as a result of the rough landing. The crash is currently being investigated, and witness statements, weather reports and flight data are being analysed.
Despite the fact that Lion Air is the fastest-growing airline of Indonesia, the airline is still on the European blacklist of unsafe carriers. And considering this incident, that may not be completely unjust.
Written by: Team Flight Delayed