Luggage rules: weight
Unfortunately there are no national or international rules that regulate the weight of luggage that you are allowed to take with you on a flight. The maximum weight of hold baggage, the baggage that you check in, varies per airline. Airlines themselves also manage different rules for different care classes. Are you travelling Business class or First class? Then different rules apply as opposed to when you travel Economy class. Frequent flyers/regular customers also get treated differently and airlines are more lenient to these customers.

When observing luggage rules, you must take into account that baggage handling personnel are allowed to carry a maximum weight of luggage. This varies per airport and country and lies somewhere in between 23 and 32 kilos.
Flight delayed or cancelled?
You're entitled to flight compensation up to £520! Check your flight now!
Check my flight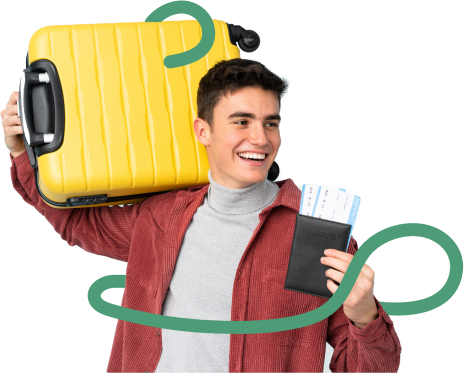 How to find out what the maximum weight of your luggage may be?
There is an easy way to find out how much weight (check-in luggage) you can take with you (excluding hand baggage). On the inside of your ticket the maximum weight you can take with you on that particular flight is noted. Of course you could also get in contact with the airline.