Getting from Budapest Airport to the city
Monday, April 24, 2023
Budapest, the capital of Hungary, is a beautiful city with a rich history and stunning architecture. It's no surprise that the city attracts millions of visitors each year. But before you can begin exploring all that Budapest has to offer, you need to figure out how to get from the airport to your accommodation.
At Flight-Delayed.co.uk, we understand that travelling can be stressful, especially if you've experienced a flight delay or cancellation. That's why we're here to help you claim the compensation you're entitled to under British and EU regulations — which could be up to £520 per passenger.

Once you've taken care of your flight compensation, we are ready to provide you with a comprehensive guide to getting from Budapest Airport to the city. Budapest Airport (BUD) is located about 16 kilometres from the city centre, and there are several transportation options available to get you there. In this article, we'll cover everything from buses to taxis to car rentals, and help you choose the best transportation option based on your needs and budget. So, let's get started and explore the different ways you can travel from Budapest Airport to the city!

Was your flight delayed or cancelled at Budapest Airport?
Get a full refund of your ticket, flight compensation or both!
Check my flight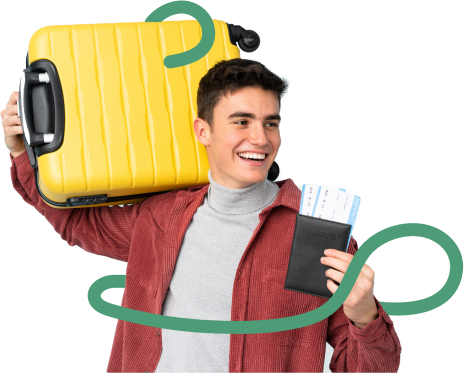 By car (car rental)
Travelling by car provides flexibility, as you can set your own schedule and travel to various destinations in Hungary without depending on public transport. Renting a car from Budapest Airport is a great option if you prefer the convenience of having your own vehicle. There are several car rental companies located at the airport, including Avis, Budget, Europcar, Hertz, and Sixt. You can find their desks in the arrivals hall of Terminal 2. By taking the airport express road, it takes approximately 40 minutes to get to the Budapest city centre.
By taxi
Taking a taxi from Budapest Airport is a convenient way to get to your destination in the city, especially if you have a lot of luggage or prefer door-to-door service. Főtaxi is the official taxi service provider at the airport, and their taxis are easily recognizable by their yellow colour and the Főtaxi logo on the doors.
The taxi stands are located right outside the arrivals hall of both Terminals 2A and 2B. The fares are regulated, and the price depends on the distance travelled and the time of day. The base fare is 1100 HUF (approximately £2.55), and the cost per kilometre is 440 HUF/km (approximately £1.05). Travelling to the city centre from the airport costs approximately 10800 HUF (approximately £25).
By miniBUD
The miniBUD airport shuttle service is the official door-to-door shuttle service by Budapest Airport. You will be travelling with passengers arriving at the same time and leaving to the same destination. You should book your miniBUD transfer online at least 5 hours in advance on their website or by telephone. Upon arrival, you can visit the miniBUD's customer service counters and they will assist you with finding your vehicle. If you have more questions regarding the miniBUD, you can visit their website and check out their FAQs page.
On the way to Budapest due to disrupted flight?
Spend 5 minutes to claim for your compensation and/or refund!
Claim now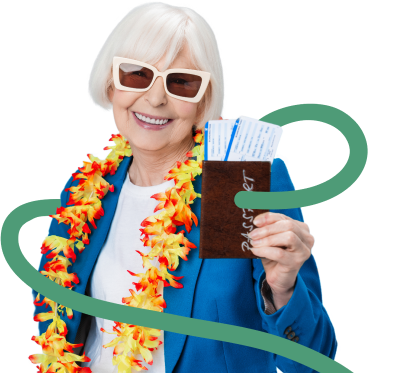 By public transport
From the airport, you can take bus 100E Airport Express, which provides service to Kálvin tér, Astoria, and Deák Ferenc tér metro stations. The bus runs every 10-40 minutes depending on the time of the day, and the journey takes approximately 35 minutes. Tickets cost 2200 HUF (£5.10) and can be purchased from the Budapest Go app or the ticket vending machines at the airport.
Another option is to take the regular bus 200E to the Kőbánya-Kispest metro station, which is the terminus of metro line M3. From there, you can take the metro to various parts of the city. The bus runs approximately every 15 minutes and the journey takes approximately 45 minutes. You can get a ticket for the bus from the ticket machine at the bus stop for 350 HUF (approximately £0.80), with the bus driver for 450 HUF (approximately £1.05), or you can get a Budapest Card for 24h, 48hr, and up to 120hr.
If you're planning to use public transport frequently during your stay in Budapest, you may want to consider purchasing the Budapest Card. This card provides unlimited use of public transport, as well as discounts at various attractions and museums in the city.
By train
If you prefer to travel by train, you can take the bus 200E to the nearest train station Ferihegy. The train runs every 10-20 minutes from 4:00 am to 11:00 pm, and the journey takes approximately 25 minutes to reach the Nyugati railway station at the city centre.
You can buy your tickets at the ticket station of the station from 6:00 a.m. to 6:00 p.m, ticket machines at the station, or you can travel for free with Budapest Cards. You can also purchase a discounted ticket for your journey between the airport and train station Ferihegy for 300 HUF (£0.70). This discounted ticket is only available together with the train ticket and only valid between the bus stop next to the Ferihegy train station and Budapest Airport Terminal 2 on bus 200E.

For more information about train services in Hungary, visit the MAV website.

By carsharing
There are several carsharing companies in Budapest, including SHARE NOW and MOL Limo, that offer electric or hybrid vehicles for short-term rentals. To use carsharing services, you need to register online or through a mobile app, and once you're approved, you can pick up and drop off the car at designated locations throughout the city. Carsharing is a convenient option if you plan to travel within the city, but keep in mind that parking can be challenging, and some areas have restricted access.

About Budapest

Budapest is a charming city located in the heart of Europe, known for its rich culture, fascinating history, and stunning architecture. Its location on the banks of the Danube River and the unique blend of Buda and Pest on opposite sides make it a must-visit destination for travellers from around the world.
Budapest is served by several airlines, including low-cost carriers like Wizz Air, Aeroexpress and Ryanair, making it an affordable destination for budget travellers. There are also several direct flights from major cities in Europe, including London, Paris, and Berlin.
Once you arrive in Budapest, there are plenty of attractions to explore. The Castle District is a UNESCO World Heritage Site and offers stunning views of the city, while Fisherman's Bastion provides a panoramic view of the Danube River. The Parliament Building, St. Stephen's Basilica, and the Hungarian State Opera House are also popular landmarks worth visiting.
But Budapest is not just about historical landmarks. The city has a vibrant cultural scene with several museums, galleries, and theatres. The Hungarian National Museum, Museum of Fine Arts, and the Budapest Operetta and Musical Theatre are just a few examples.
When it comes to food, Budapest offers a range of traditional Hungarian dishes like goulash, chimney cake, and lángos. You can also find international cuisine and trendy restaurants in the city centre.
Overall, Budapest is a city full of life and charm that offers something for everyone. From its rich history to its vibrant cultural scene, Budapest is a destination worth exploring.