What can I file Wizz Air complaints about?
You can file Wizz Air complaints for a number of reasons, including:
Delayed or cancelled flights, for which you can receive up to £520 in flight compensation per passenger.
Your airport experience (for example, luggage lost, delayed, or damaged)
You're concerned about an in-flight purchase.
Onboarding or staffing issues
Payment issue
Any other concerns with your Wizz Air flight experience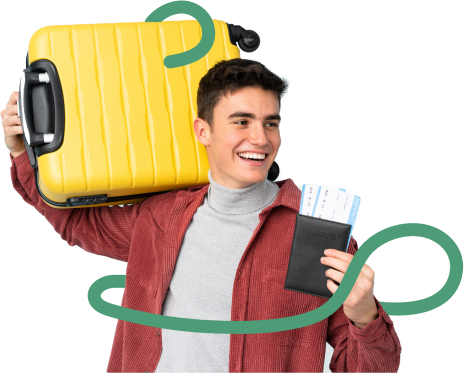 What is the Wizz Air complaint procedure if my flight is delayed?
If your flight is delayed for at least 3 hours, each passenger is entitled to compensation of up to £520. To be eligible for compensation, the delay must have been caused by the airline's own negligence (such as a crew strike or a malfunctioning aircraft).
What is the Wizz Air complaint procedure if my flight is cancelled?
If your flight is cancelled at the last minute (within 14 days of departure), you may be eligible for up to £520 in compensation per person. Compensation for cancelled flights is possible only if the airline is at fault (for example, a staff strike or a faulty aircraft).
If you were offered a replacement flight but declined it because it did not fit your requirements, you can register a Wizz Air complaint to get a ticket refund.
What is the Wizz Air complaint procedure if my flight is overbooked?
You couldn't board your flight because it was overbooked? This is known as denied boarding.
You may be entitled to compensation if the airline fails to rebook you on another flight or if the flight they eventually give you arrives more than 3 hours later than scheduled.
How to file a Wizz Air complaint form?
The procedure of making a complaint over a delayed, cancelled, or overbooked flight may be time-consuming, difficult, and stressful for passengers. Airlines frequently find reasons to refuse to compensate passengers. Furthermore, they employ strategies such as providing travel vouchers for less than the actual compensation promised to passengers.
This is why we recommend filing a Wizz Air flight delay complaint with Flight-Delayed.co.uk – our professionals will handle everything on your behalf until your compensation is deposited into your bank account. For the past 15 years, we've been assisting flying passengers like you, and we've received compensation for over a million people!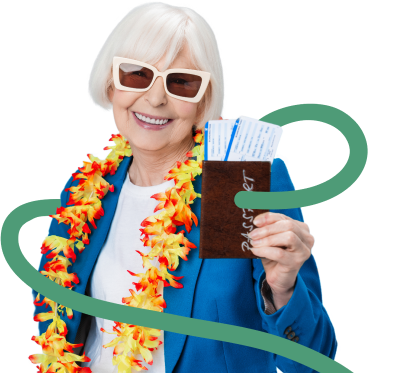 Frequently Asked Questions on Wizz Air complaints
What is the compensation amount when filing a Wizz Air complaint for a delayed or cancelled flight?
The compensation amount depends on the distance of your flight.
For flights shorter than 1,500 km, the compensation is £220.

For flights between 1,500 and 3,500 km, the compensation is £350.

For flights of over 1,500 kilometres within the EU, the compensation is also £350.

For flights of over 3,500 kilometres outside of the EU, the compensation is £520 —but if your flight was delayed by fewer than 4 hours, the total amount might be reduced by 50%.
Can I file a complaint for every Wizz Air flight?
Yes! Wizz Air is a European airline, hence all of its flights must follow British and European regulations.
Why use Flight-Delayed.co.uk's services for my Wizz Air complaint?
Flight-Delayed.co.uk handles everything! You do not need to contact the airline or file a claim because our team of experts manages the process on your behalf. This allows you to sit back and relax while we use all available resources to obtain your compensation. We will not rest until the airline pays you the promised compensation, even if it means going to court.
Why claim with Flight-Delayed.co.uk?
1m passengers helped
9 legal teams in 9 countries
98% of court cases won