How much compensation can I get for a delayed or cancelled Tunisia flight?
Since Tunisia is not a part of Europe, you are only entitled to compensation for a Tunisia delayed or cancelled flight if your flight originated in Europe and/or was operated by a European airline. Compensation for a delayed or cancelled flight is only available if your flight was more than 3 hours delayed upon arrival or if the cancellation of your Tunisia flight was made known less than 14 days prior to departure. Please be aware that the airline must also bear responsibility for the disrupted flight.
If your flight departing from the UK/EU to Tunisia was delayed for over 3 hours or cancelled within 14 days before departure, you might qualify for flight compensation. The compensation amount would vary depending on the distance of your flight and would be granted to each individual passenger.
Also keep in mind that the airline is required by law to give you special assistance if your flight is delayed or cancelled. This includes communication, transportation, food and beverage vouchers, and, if necessary, lodging. The vouchers can be redeemed immediately at the airline's service counter in the airport. If the airline doesn't provide you vouchers, you may nonetheless purchase what you need and save the receipts; the airline is still obligated to give you a refund.

Flight to Tunisia delayed - you might be eligible for flight compensation!

If your Tunisia flight was delayed, you could be entitled to flight compensation under the EU regulations. However, Tunisia is not part of Europe, meaning that you can only claim flight compensation for flights that departed from a European airport and/or were operated by a European airline.
Moreover, Tunisia delayed flight compensation depends on:
The length of the delay: your Tunisia flight was delayed for more than 3 hours

The responsibility of the airline: you can only claim Tunisia flight compensation if the fault lies with the airline. It's important to note that the delay should not have been caused by unforeseeable events or third parties. You can refer to "Extraordinary Circumstances" for further information.
The compensation amount varies depending on the flight distance: the longer your flight, the higher the compensation.

Cancelled flight from Tunisia — Compensation and refund policies
If your Tunisia flight was cancelled, you might be eligible for a ticket refund, flight compensation of up to £520 per passenger, or both. To find out if you qualify for any of these, keep reading!
Claim flight compensation for your cancelled flight from Tunisia
Passengers whose flight originating from the UK/EU to Tunisia has been cancelled may be eligible to receive flight compensation if their flight meets the following criteria:

The cancellation was made less than 14 days before the scheduled departure, AND

The airline is responsible for the cancellation.
| Cancellation notice | Alternative flight | Compensation |
| --- | --- | --- |
| Fewer than 7 days in advance | Departs 1h+ earlier or arrived 2h+ later | Yes |
| 7-14 days in advance | Departs 2h+ earlier or arrived 4h+ later | Yes |
| Fewer than 14 days in advance | No alternative flight offered | Yes + refund |
However, it is important to note that there are situations where the airline can refuse to provide compensation to passengers, such as in cases of "extraordinary circumstances". An example of such a case would be if the flight disruption was due to an airport strike. For further details on this matter, please refer to the corresponding section on this page.

Ask for the refund of your flight from Tunisia
In the event that your Tunisia flight is cancelled, you can also receive a full ticket refund. This is separate from the compensation. When they are at fault for the cancellation and must compensate the passengers, airlines offer Tunisia flight compensation to the passengers in the case of a cancelled flight. Any passengers, however, are eligible for the refund as long as they ultimately chose not to fly with the airline. If your flight to Tunisia has been cancelled and the airline did not provide an alternative flight, or if you refused the flight offered by the airline, you have the right to request a full refund of your ticket fare.
Were you offered a voucher for you cancelled flight from Tunisia? - Here's what you should know
It's not recommended to accept a travel voucher as compensation for your cancelled flight as there are some disadvantages. Vouchers usually come with an expiration date, which means you must use them within a limited time. Accepting a voucher as well ties you to the same airline, which may not be convenient for your future travel plans. Additionally, in the event of airline bankruptcy, you may risk losing your money.

Was your flight to Tunisia cancelled?
At Flight-Delayed.co.uk we help you get your rightful flight compensation!
Claim now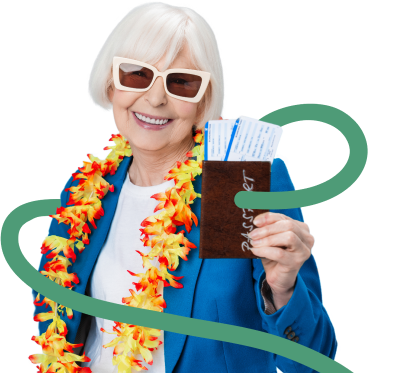 Flight delayed or cancelled to Tunisia, am I also entitled to flight compensation?
Dealing with a delayed, cancelled, or denied boarding flight can be a significant inconvenience, but if you're travelling on an EU-based airline or departing from an EU airport, there is a silver lining.
Flight compensation may be available to you thanks to EU Regulation 261/2004. This legislation covers all flights that depart from EU member states and flights that arrive in the EU from non-EU countries, provided they are operated by an airline based in the EU. Check if you meet the requirements to claim flight compensation under this regulation.

| Type of flight | Example | Compensation |
| --- | --- | --- |
| Flying with a British carrier | Tokyo to London with British Airways | Yes |
| Flying with a EU carrier | Amsterdam to London with KLM | Yes |
| Flying with a non-UK/non-EU carrier from the UK | London to Tokyo with Japan Airlines | Yes |
| Flying with a non-UK/non-EU carrier to the UK | Tokyo to London with Japan Airlines | No |
Extraordinary circumstances disrupted my Tunisia flight — can the airline really deny my claim?
In certain situations, airlines may not be required to provide flight compensation to passengers, even if their flight was delayed or cancelled. These are known as "extraordinary circumstances," which are events beyond the control of the airline, such as third-party actions or unforeseeable events.
Examples of such circumstances include:
Bad weather conditions, such as thick fog, heavy rain, or thunderstorms.

A strike, most often specifically within the aviation industry (for example, a strike of air traffic control workers at a specific airport).

However, a strike of the airline's crew is not considered an extraordinary circumstance!

Political circumstances, such as a terrorist attack or general security risk due to political unrest.

Natural disasters, including volcanic eruptions and hurricanes.

A collision between the aircraft and birds or other foreign objects.

An ill or unruly passenger.

Flight delays caused by the airport staff, such as extraordinarily long queues to security checks.
You have no need to fret about the reason why your Tunisia flight was cancelled or delayed. To ensure that you receive your compensation for your Tunisia flight, our experts will undertake all the legwork by analysing internal and external aviation data.
How long can I claim for my delayed or cancelled flight from Tunisia?
The time limit for claiming flight compensation for cancelled or delayed flights depends on the regulations of the departure and arrival countries and the airline's headquarters.
For example, If the flight to Tunisia was operated by a British airline or from the UK, passengers can file a claim within 6 years in accordance with British law. Scotland is the sole exception, where you have up to 5 years to submit a claim.

Wondering if you can still claim your compensation?
Check it now for free with our Claim Calculator!
Check my flight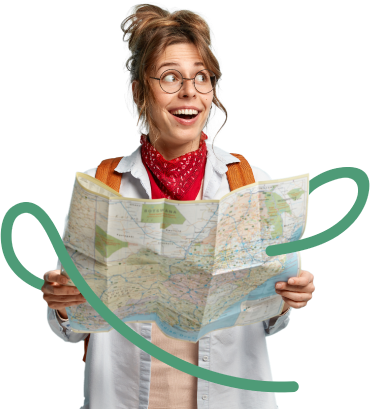 How long before I receive my flight compensation for my flight from Tunisia?
The timeframe for receiving compensation or a refund after a flight delay or cancellation can vary from a few weeks to a few months, depending on the airline's responsiveness.

However, if the airline is unresponsive or denies the claim, legal action may be necessary, which could prolong the process by several months to several years. But don't worry, our experts will keep you updated and be available to answer your questions throughout the entire process, no matter how long it takes to resolve your claim.

How can I claim for a Tunisia flight cancelled or delayed?
Filing a flight compensation claim with Flight-Delayed.co.uk is simple. Just give us the necessary details, and we'll take care of the rest.
After you've submitted your claim, one of our experts will take on your case. They'll review it thoroughly, manage all the legal paperwork, engage with the airline on your behalf, and, if necessary, advocate for your rights in court. You can count on us to do everything in our power to secure the compensation you're entitled to!
In order to file a claim for flight compensation with Flight-Delayed.co.uk, it's important that you inform us about the specifics of your disrupted flight. Keep a hold of all pertinent paperwork, such as your passport, booking number, boarding pass, and receipts for any resulting delay or cancellation fees. Our experts will be better able to fight for your Tunisia flight compensation the more details we have on your disrupted flight!
Why claim with Flight-Delayed.co.uk?
1m passengers helped
9 legal teams in 9 countries
98% of court cases won
About Tunisia
Tunisia is a North-African country full of cultural and historical landmarks, as well as stunning natural landscapes, making it a popular destination for tourists from all over the world. Whether you're interested in exploring ancient ruins, relaxing on beautiful beaches, or experiencing the busy markets and colourful streets of Tunis, Tunisia has something for everyone.
Several airlines offer flights to various destinations within the country including Tunisair, Air France, Turkish Airlines, and Emirates. Tunisair is the national flag carrier of Tunisia, operating flights to several destinations in Europe, Africa, and the Middle East.
No matter which airline you choose, if your flight to Tunisia is delayed or cancelled, Flight-Delayed.co.uk is here to help you get the compensation you're entitled to.
Useful links