How much compensation can I get for a delayed or cancelled New Delhi flight?
You can only be eligible for New Delhi flight compensation for delays or cancellations if your flight originated in Europe and/or was operated by a European airline, as New Delhi is not located in Europe. Only flights that were cancelled or delayed less than 14 days prior to departure or those that were delayed by more than 3 hours upon arrival are eligible for compensation. Remember that the airline must also be held accountable for the delayed or cancelled flight.

You might be entitled to flight compensation if your flight to New Delhi was delayed by more than3 hours, or cancelled fewer than 14 days before departure. Flight compensation is calculated per passenger and based on the distance of your flight.
Keep in mind that if your flight is delayed or cancelled, the airline owes you additional support. This includes meals, drinks, communications, any required travel, and lodging. These vouchers can be claimed at the airline's service counter in the airport. If the airline does not provide you vouchers, you can purchase what you legitimately need and save the receipts; the airline will be the one in charge of paying you back.
Flight compensation for a delayed flight from/to New Delhi — check if you're eligible now!

According to EU legislation, you can be eligible for flight compensation if your New Delhi flight was delayed. No matter which airline you were flying with, if your flight from Europe to New Delhi was delayed, you can be eligible for up to £520 in flight compensation per person.
Be careful; you can only receive flight compensation for flights departing from European airports and/or operated by European airlines because New Delhi is not a part of Europe.
You must meet the requirements listed below to be qualified for New Delhi flight compensation:
The length of the delay: your New Delhi flight arrived more than 3 hours later than scheduled.

The responsibility of the airline: you can only claim New Delhi flight compensation if the airline was to blame for the delay. (The airline is not obligated to compensate passengers for delays caused by "Extraordinary Circumstances," which are covered further below on this page.)
The compensation amount is based on flight distance: longer flights equal more compensation.
Did your flight to or from New Delhi face a disruption?
Check your eligibility for up to £520 in flight compensation with Flight-Delayed.co.uk!
Check my flight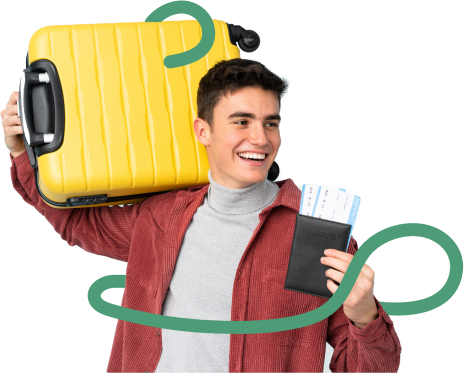 Cancelled flight from New Delhi — compensation and refund policies
If your flight from New Delhi was cancelled, you may be entitled to a ticket refund, flight compensation of up to £520 per passenger, or both. Continue reading for more information on when you may be eligible for any of these perks!
Claim flight compensation for your cancelled New Delhi flight
You might receive up to £520 in flight compensation for each passenger if your New Delhi flight was cancelled. However, your scenario must adhere to the following conditions:

Your flight from New Delhi was cancelled less than 14 days before the scheduled departure, AND,

The airline was responsible for the cancellation (See the "Extraordinary Circumstances" section for further information on why airlines may choose not to pay passengers.)
| Cancellation notice | Alternative flight | Compensation |
| --- | --- | --- |
| Fewer than 7 days in advance | Departs 1h+ earlier or arrived 2h+ later | Yes |
| 7-14 days in advance | Departs 2h+ earlier or arrived 4h+ later | Yes |
| Fewer than 14 days in advance | No alternative flight offered | Yes + refund |
Unfortunately, you will not be eligible to get compensation for your cancelled New Delhi flight if it was cancelled due to an airport strike or other sort of industrial action. "Extraordinary circumstances" explain why compensation would not be available for industrial actions.
Ask for the refund of your New Delhi flight
If your New Delhi flight is cancelled, you are also entitled to a full refund. This is separate from compensation. When a flight is cancelled and the airline is at fault and has to repay the passengers, it will compensate them for their New Delhi flights. However, if a passenger decides not to fly with the airline, they are entitled to a refund. If you have proof that your cancelled New Delhi flight meets one of the conditions specified beneath, request a full refund.

You were not offered an alternate flight by the airline.
OR
The airline offered you the option of taking a different flight, but you declined
Flight-Delayed.co.uk provides the most effective method to claim compensation!
No win, no fee.
Claim now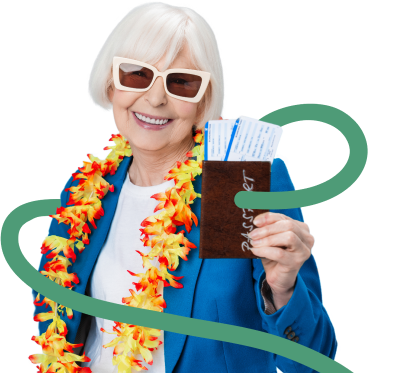 Were you offered a voucher for your cancelled flight from New Delhi? Here's what you should do.
In the event of a flight delay, airlines may provide travel vouchers rather than cash refunds. Some of the reasons listed below illustrate why we strongly advise against accepting them:

A new flight must be booked with the same airline using the travel voucher. Additionally, the airline may set a deadline for when the voucher must be redeemed.

If the airline declares bankruptcy, you might have trouble getting your money returned.
Flight delayed or cancelled to New Delhi, am I also entitled to flight compensation?
Yes, under specific conditions. Due to New Delhi's non-membership in the European Union, European laws (EU261) only apply to flights departing from the EU and/or operated by European airlines.
Furthermore, post-Brexit British air passenger rights regulations apply to flights departing from the UK and those operated by British airlines.
According to European legislation, you cannot claim flight compensation if you flew from New Delhi on a non-EU airline. Additional information is outlined in the table below.
| Type of flight | Example | Compensation |
| --- | --- | --- |
| Flying with a British carrier | Tokyo to London with British Airways | Yes |
| Flying with a EU carrier | Amsterdam to London with KLM | Yes |
| Flying with a non-UK/non-EU carrier from the UK | London to Tokyo with Japan Airlines | Yes |
| Flying with a non-UK/non-EU carrier to the UK | Tokyo to London with Japan Airlines | No |


Claim your rightful compensation for your New Delhi flight today!
Put your claim in good hands with Flight-Delayed.co.uk
Claim now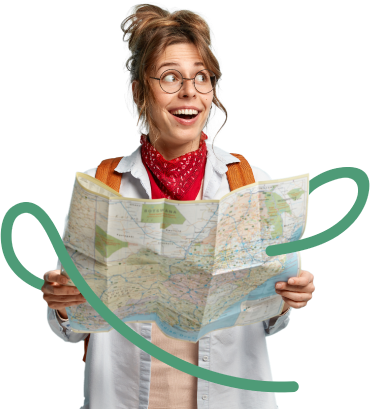 Extraordinary circumstances caused my New Delhi flight delay or cancellation. Can the airline deny my claim?
The airline could forgo compensating you even if your flight was cancelled or delayed for longer than 3 hours. When a third party or unexpected incident, rather than the airline, is to blame for the delay or cancellation, these situations, also known as extraordinary circumstances, are used to deny passengers flight compensation.
The most typical extraordinary circumstances are listed below:

Bad weather conditions, such as thick fog, heavy rain, or thunderstorms.

A strike, most often specifically within the aviation industry (for example, a strike of air traffic control workers at a specific airport).

However, a strike of the airline's crew is not considered an extraordinary circumstance!

Political circumstances, such as a terrorist attack or general security risk due to political unrest.

Natural disasters, including volcanic eruptions and hurricanes.

A collision between the aircraft and birds or other foreign objects.

An ill or unruly passenger.

Flight delays caused by the airport staff, such as extraordinarily long queues to security checks.
Don't worry, you won't have to look into why your New Delhi flight was delayed or cancelled! Our specialists will do it for you by comparing internal and external aviation data to ensure that you receive your New Delhi compensation for your flight.
How long can I claim for my delayed or cancelled flight from New Delhi?
The country you are departing from will determine this.
Up to 6 years following your flight, the United Kingdom offers one of the longest time frames for claiming flight compensation in all of Europe. In Scotland, there is a different provision that gives you 5 years to submit your claim.
If your flight to New Delhi was cancelled or delayed, use our free, no-obligation Claim Calculator to see if you're eligible for flight compensation and/or a refund.
How long before I receive my flight compensation for my New Delhi flight?
Depending on how receptive the airline is, passengers who submit claims through Flight-Delayed.co.uk often receive compensation or a refund within a few weeks or months.
Due to the airline's lack of response or resistance to our initial request, the claim procedure could take additional months or years, depending on whether legal action is necessary.
No matter how long the claim takes, our claim specialists will inform you of any updates and be ready to address any queries you may have!
How can I claim for a cancelled or delayed New Delhi flight?
Submit your claim right now — Flight-Delayed.co.uk simplifies the procedure to make it simple and fast!
A claims consultant is assigned to your case as soon as your claim is submitted to Flight-Delayed.co.uk. Then, they will review your claim, compile all appropriate paperwork, get in touch with the airline, and, if necessary, initiate a lawsuit to safeguard your rights.
To file a flight compensation claim with Flight-Delayed.co.uk, you upload your flight information on our website as the first step. Hold on to a complete set of travel documentation, including your passport, booking number, boarding pass, and any expenses incurred as a result of the delay or cancellation. The more information we have concerning your cancelled flight, the more our specialists will be able to assist you in receiving New Delhi flight compensation.
Why claim with Flight-Delayed.co.uk?
1m passengers helped
9 legal teams in 9 countries
98% of court cases won
About New Delhi flights
New Delhi, India's capital, offers a serene blend of culture, art, and modern architecture. Its spectacular natural visual wonders and awe-inspiring development draw thousands of tourists yearly. Most people recognize New Delhi as the home of India's national government. Being the residence of influential people throughout history, New Delhi is rich in historical landmarks, tourist attractions, bustling markets, and delicious cuisine.
Delhi Airport, often known as Indira Gandhi International Airport or IGI Airport, is the only airport that serves the city of New Delhi. The airport is the busiest in India in terms of both passenger and cargo traffic. It is the busiest airport in Asia by passenger flow, with almost 37.14 million people in 2021, and the world's second busiest airport by seating capacity, with over 3.6 million seats.
Air India, Qatar Airways, Cathay Pacific, KLM, Lufthansa, Singapore Airlines, and Virgin Atlantic Airways are just a few of the better-recognized international airlines that fly out of Indira Gandhi International Airport. The airport is furthermore a hub for many other Indian airlines.
Useful links