Was your Neos flight cancelled or delayed?
You could be entitled to up to £520 in flight compensation!
Claim now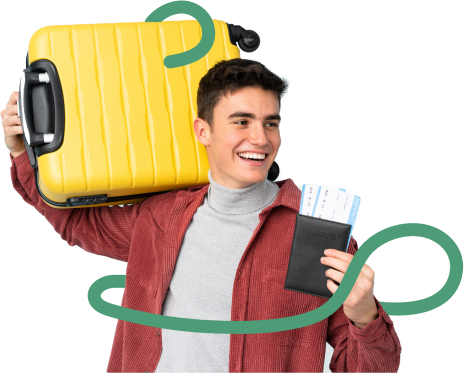 How much is a Neos delayed flight compensation?
The flight compensation you are entitled to, according to the European air passengers regulation EU261, depends on the distance of your flight.
Neos cancelled flight — refund and compensation rules
Depending on the circumstances of your Neos flight's cancellation, you may be entitled to a ticket refund, compensation of up to £520, or both.
When can I claim Neos cancelled flight compensation?
To be able to get flight compensation for your cancelled Neos flight:
Your flight cancellation must have been announced by the airline fewer than 14 days before the scheduled departure date.
AND
The airline must have been responsible for the cancellation (see the "Extraordinary Circumstances" section of this article for more information)
When can I claim Neos cancelled flight refund?
If your flight was cancelled and you did not take the airline's alternative flight, you may be eligible for a Neos cancelled flight refund.
Note that you are also entitled to a ticket refund if you were not offered an alternative flight at all.
Neos is offering me a travel voucher instead of a refund — should I accept it?
We generally recommend that you do not accept a travel voucher.
This is due to the fact that accepting a travel voucher requires you to fly with the same airline again in the future. Furthermore, most airlines impose a time limit for redeeming a voucher.
Additionally, in the event of the airline declaring bankruptcy, you may have difficulty converting your voucher into a monetary refund — in other words, you will lose your money.
=> Do you have a Neos voucher? You may still be able to change it into a monetary refund

Extraordinary circumstances — can Neos deny me compensation?
We call extraordinary circumstances situations where the airline is not responsible for the delay or cancellation of your flight.
If any of the following conditions apply to your Neos flight delay or cancellation (this list is not exhaustive), you may be ineligible for Neos delayed or cancelled flight compensation:

Bad weather conditions, such as thick fog, heavy rain, or thunderstorms.

A strike, most often specifically within the aviation industry (for example, a strike of air traffic control workers at a specific airport).

However, a strike of the airline's crew is not considered an extraordinary circumstance!

Political circumstances, such as a terrorist attack or general security risk due to political unrest.

Natural disasters, including volcanic eruptions and hurricanes.

A collision between the aircraft and birds or other foreign objects.

An ill or unruly passenger.

Flight delays caused by the airport staff, such as extraordinarily long queues to security checks.
Be cautious: the airline may falsely claim that the delay or cancellation was due to an unforeseen event! When this happens, we recommend double-checking the information.
You can also file a claim with Flight-Delayed.co.uk — no matter what the airline says, our team of experts will investigate your claim and notify you if you are eligible for flight compensation. For your convenience, we only work on a 'no win, no fee' basis.
Unsure whether you are eligible for Neos flight compensation and refund?
Check in less than a minute with our free, no-obligation Claim Calculator.
Claim now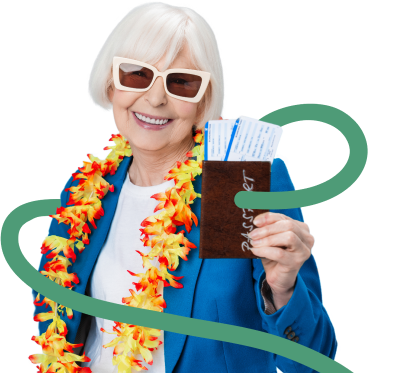 Is there a time limit to submit a claim for Neos compensation and a refund?
There is. This time limit depends on:
The country of departure

The country of arrival

The country where the airline is headquartered.
Passengers are allowed to choose whatever time limit is in their best interest. For instance.
You were flying with Neos from Rome to Mykonos and your flight was delayed by 4 hours. You can choose to claim flight compensation based on the Italian law (2 years to submit a claim), or based on the Greek law (5 years to submit a claim).
Unsure if you can still claim flight compensation? Check it now with our free Claim Calculator.

=> Check if you can still claim CityJet compensation and refund
How long will it take for my Neos compensation / Neos refund to be processed?
Passengers who claim flight compensation or a refund with Flight-Delayed.co.uk usually receive their funds within a few weeks or months.
If the airline does not respond and/or the claim must be filed in court, the wait time could be longer — from up to a few additional months to even a couple of years.
Good to know! Regardless of how long your claim takes, when you claim with Flight-Delayed.co.uk, our legal experts will fight for your rights until the very end and keep you informed of any significant changes to your claim.

Maximise your chance of a successful Neos claim.
Get your flight compensation and refund with the help of Flight-Delayed.co.uk!
Claim compensation now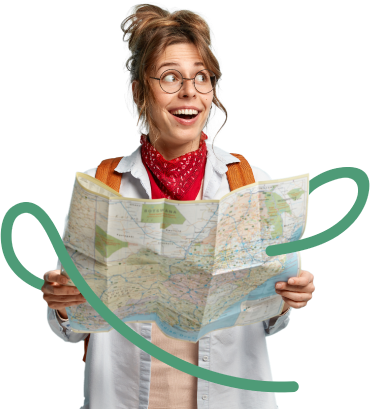 How to claim Neos compensation / Neos refund?
Claim with Flight-Delayed.co.uk to save time and money!
It only takes a few minutes for you to upload all the necessary documents. After that, our expert team takes over, allowing you to relax while we handle everything!
What do our experts do, and how can they help you win your claim? After dealing with airlines for over ten years, we know all of their tricks and pain points! Our team investigates your claim, prepares legal documentation, contacts the airline's legal department, and defends your rights in court, if necessary.
Why claim with Flight-Delayed.co.uk?
1m passengers helped
9 legal teams in 9 countries
98% of court cases won
About Neos
Neos, or Neos Air, is an Italian airline founded in 2001 with headquarters in Roma. The airline offers flights to destinations all over the world including Europe, the United States, Asia, the Caribbean, Africa and the Middle East.
Useful links