Munich Airport flight delayed — claim flight compensation
If you experienced a delayed flight to or from Munich Airport, you might be eligible to receive flight compensation if the following conditions are met:

The flight delay was more than 3 hours, AND,

The airline was responsible for the disruption (Note: If the delay was caused by a third party or an "extraordinary circumstance," the airline is not required to provide compensation. More information can be found further on the page.)
Munich Airport flight cancelled — flight compensation and refund policies
If your flight to or from Munich Airport was cancelled, you may be entitled to flight compensation of up to £520, a full refund for your flight, or both.
How to get compensation for my cancelled Munich Airport flight?
To qualify for flight compensation for a cancelled flight from Munich Airport, the following conditions must be met:

The flight was cancelled less than 14 days before the original departure date

The airline was responsible for the cancellation (Note: In certain circumstances, the airline may be able to deny your claim. More information can be found in the "Extraordinary Circumstances" section of this article.)
How to get a refund for my Munich Airport cancelled flight?
If you were not offered an alternative flight or chose not to accept one that was offered, you can also request a refund for your flight ticket.
It is important to note that if the airline offers you a travel voucher, you should not accept it. This is because you would have to travel with the same airline that caused the cancellation, and if the airline goes bankrupt, you may lose your money. Instead, it is recommended to request a full ticket refund and/or flight compensation.

Claim compensation for your disrupted Munich Airport flight.
With us, you can claim compensation in just a few minutes!
Claim now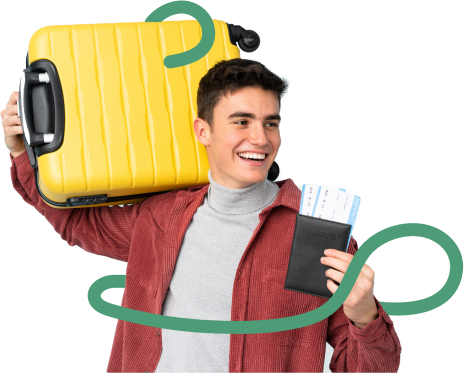 How much flight compensation can I get for my Munich Airport delayed or cancelled flight?
The claim amount depends on the distance of your flight and is per passenger.
For flights shorter than 1,500 km, the compensation is £220.

For flights between 1,500 and 3,500 km, the compensation is £350.

For flights of over 1,500 kilometres within the EU, the compensation is also £350.

For flights of over 3,500 kilometres outside of the EU, the compensation is £520 —but if your flight was delayed by fewer than 4 hours, the total amount might be reduced by 50%.
Why claim with Flight-Delayed.co.uk?
1m passengers helped
9 legal teams in 9 countries
98% of court cases won
Frequently Asked Questions – Delays and cancellations at Munich Airport
Delays and cancellations at Munich: can the airline deny my claim?
Unfortunately, an airline may be unable to compensate you for a delayed or cancelled flight. These are known as "extraordinary circumstances," which occur when a third party or an unforeseeable incident causes the delay or cancellation, thereby absolving the airline of responsibility.
Here are some examples of such situations:
Bad weather conditions, such as thick fog, heavy rain, or thunderstorms.

A strike, most often specifically within the aviation industry (for example, a strike of air traffic control workers at a specific airport).

However, a strike of the airline's crew is not considered an extraordinary circumstance!

Political circumstances, such as a terrorist attack or general security risk due to political unrest.

Natural disasters, including volcanic eruptions and hurricanes.

A collision between the aircraft and birds or other foreign objects.

An ill or unruly passenger.

Flight delays caused by the airport staff, such as extraordinarily long queues to security checks.
Unsure if you qualify for flight compensation?
Use Flight-Delayed.co.uk to check if your situation applies.
Claim now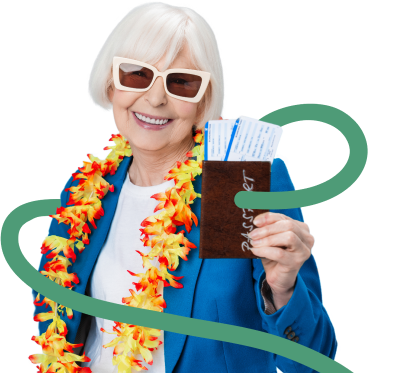 Is my Munich Airport flight delayed or cancelled?
At Munich Airport, minute-by-minute updates on arrivals and departures are available to keep customers informed about the status of their flights. It is recommended that you check your flight details online before going to the airport to be prepared for any changes to the itinerary and give yourself extra time. To check the status of your flight, you can use the following links:

Flight delayed or cancelled — our tips on how to kill time at Munich Airport!
If your flight is delayed or cancelled, there are several ways you can pass the time at Munich Airport:
Shop at the airport's many stores, which sell everything from souvenirs and gifts to clothing and electronics.

Relax at one of the airport's lounges, which offer comfortable seating, food, and drink. Some lounges also have showers so you can freshen up.

Have a meal at one of the airport's many restaurants, which offer a variety of cuisines to suit every taste.

Use the airport's free Wi-Fi to stay connected and catch up on work or social media.

Take a walk around the airport to stretch your legs and explore the different terminals.

If you have extra time, consider taking a trip to Munich to see the city. The airport is well-connected to the city by public transportation, and there are many interesting things to see and do in the area.
About Munich Airport
Munich Airport (MUC), also known as Franz Josef Strauss Airport, is the international airport of Munich, the capital of Bavaria, Germany. It is the second-busiest airport in Germany, in terms of passenger traffic, serving more than 48 million passengers in 2019. The airport is located about 28 kilometres northeast of Munich and is easily accessible by car, train, and public transportation.
It has two terminals, Terminal 1 and Terminal 2, connected by a pedestrian bridge. Munich Airport offers a wide range of amenities and services, including shopping, dining, lounges, and business facilities. It acts as a hub for Lufthansa and a focus city for Eurowings. In 2022, Munich Airport serves flights to 210 destinations, in 63 countries, with 90 airlines.
Put your claim in good hands.
We have been helping passengers claim flight compensation since 2010
Claim compensation now