How much compensation can I get for a delayed or cancelled Mumbai flight? 
As Mumbai is not a part of Europe, compensation for delays or cancellations on Mumbai flights is limited to flights that originated in Europe or were operated by European airlines. Only flights that were delayed for at least 3 hours or were cancelled within 14 days of departure are eligible for compensation. Remember that the airline must also be held accountable for the disruption.If your Mumbai flight was delayed by 3 hours or more, or cancelled with less than 14 days to departure, you might be eligible for flight compensation. The amount of flight compensation calculated per passenger depends on the distance of your flight.

Keep in mind that if your flight is delayed or cancelled, the airline owes you specific help. This covers any necessary vouchers for a meal, refreshments, phone service, transportation and accommodation. At the airline's service counter in the airport, you can directly redeem these vouchers. You can still make the required purchases and save your receipts if the airline doesn't issue vouchers; they will be responsible for paying you back regardless.

Flight compensation for a delayed flight from/to Mumbai — check if you're eligible now!
If your Mumbai flight was delayed, you might be eligible for flight compensation under the EU regulations. If your flight from Europe to Mumbai was delayed, you might be eligible for flight compensation of up to £520 per passenger, regardless of the airline you flew with.
Remember that because Mumbai is not part of Europe, you can only claim flight compensation for flights departing from a European airport and/or operated by a European airline.
Moreover, Mumbai delayed flight compensation depends on:
The length of the delay: your Mumbai flight arrived more than 3 hours later than expected

The responsibility of the airline: you can only claim Mumbai flight compensation if the airline was responsible for the delay (More information on this can be found in the "Extraordinary Circumstances" section of this page).
The compensation amount varies depending on the flight distance: the longer your flight, the higher the compensation.

Was your Mumbai flight disrupted?
Use Flight-Delayed.co.uk to check your eligibility for up to £520 in flight compensation.
Claim now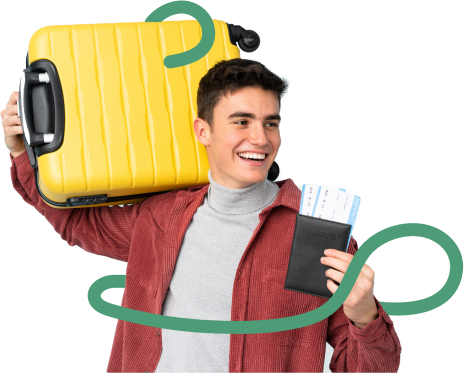 Cancelled flight from Mumbai — Compensation and refund policies
You might be entitled to a ticket refund, flight compensation of up to £520 per passenger, or possibly even both if your Mumbai flight was cancelled. Keep reading for more details on when you might be eligible for any of these!
Claim flight compensation for your cancelled flight from Mumbai
If your Mumbai flight was cancelled, you might claim up to £520 in travel compensation per passenger. However, your scenario must meet the requirements listed below:

Your Mumbai flight was cancelled less than 14 days prior to departure, AND,

The cancellation was the airline's fault (for additional details on why airlines may elect not to compensate passengers, see the "Extraordinary Circumstances" section).
| Cancellation notice | Alternative flight | Compensation |
| --- | --- | --- |
| Fewer than 7 days in advance | Departs 1h+ earlier or arrived 2h+ later | Yes |
| 7-14 days in advance | Departs 2h+ earlier or arrived 4h+ later | Yes |
| Fewer than 14 days in advance | No alternative flight offered | Yes + refund |
Ask for the refund of your flight from Mumbai
Additionally, you may be eligible for a full ticket refund in the event that your Mumbai flight is cancelled. To this, compensation is different. If a Mumbai flight is cancelled and the airline is at fault, it is required to compensate the passengers. However, if a passenger ultimately decides not to book a flight with the airline, they are all eligible for a refund.
Request a full refund if your flight to Mumbai was cancelled if you can verify that:

You were not offered an alternative flight by the airline, OR,

The airline offered you the chance to board a different flight, but you chose not to.
Unsure if you qualify for Mumbai flight compensation?
Use our free, no-obligation Claim Calculator to check!
Check my flight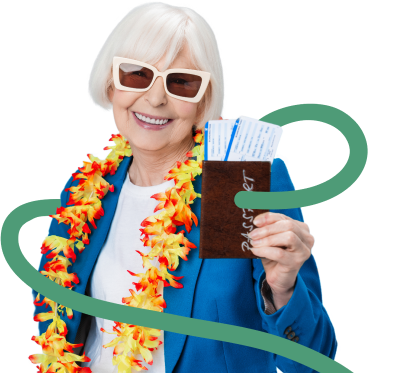 Were you offered a voucher for your cancelled flight from Mumbai? Here's what you should do.
Airlines can offer travel vouchers rather than cash refunds for a delayed flight. Here are some of the reasons why we strongly advise against taking them:

The travel voucher has to be used to book a new flight with the same airline. The airline may also impose a deadline for redeeming the voucher.

You might find it challenging to get your money back if the airline files for bankruptcy.
Flight delayed or cancelled to Mumbai, am I also entitled to flight compensation?
Yes, in some cases. European legislation (EU261) only applies to flights that originate in the EU and/or are operated by European airlines because Mumbai is not in Europe.
According to European law, you are not eligible for flight compensation if you took a non-EU airline flight out of Mumbai. More details are in the table below.
| Type of flight | Example | Compensation |
| --- | --- | --- |
| Flying with a British carrier | Tokyo to London with British Airways | Yes |
| Flying with a EU carrier | Amsterdam to London with KLM | Yes |
| Flying with a non-UK/non-EU carrier from the UK | London to Tokyo with Japan Airlines | Yes |
| Flying with a non-UK/non-EU carrier to the UK | Tokyo to London with Japan Airlines | No |
Was your flight to Mumbai with a European airline?
Check your eligibility for flight compensation now!
Check my flight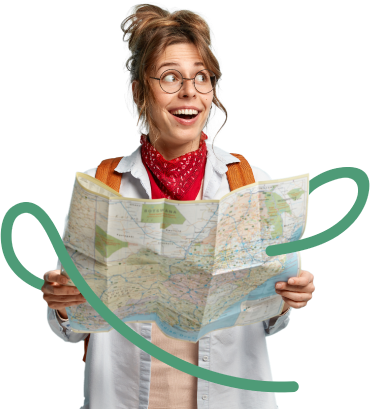 Extraordinary circumstances disrupted my Mumbai flight — can the airline really deny my compensation claim ?
Even if your flight was cancelled or delayed for more than 3 hours, the airline might legally decide not to compensate you. These instances, also known as extraordinary circumstances, are used to deny passengers flight compensation when a third party or unexpected event, rather than the airline, is to blame for the delay or cancellation.
The following is a list of the most typical extraordinary circumstances:
Bad weather conditions, such as thick fog, heavy rain, or thunderstorms.

A strike, most often specifically within the aviation industry (for example, a strike of air traffic control workers at a specific airport).

However, a strike of the airline's crew is not considered an extraordinary circumstance!

Political circumstances, such as a terrorist attack or general security risk due to political unrest.

Natural disasters, including volcanic eruptions and hurricanes.

A collision between the aircraft and birds or other foreign objects.

An ill or unruly passenger.

Flight delays caused by the airport staff, such as extraordinarily long queues to security checks.
Don't be anxious; we'll check into what caused your Mumbai flight to be delayed or cancelled. Our experts will take care of it for you by comparing internal and external aviation data to make sure you get your Mumbai flight compensation.
How long can I claim for my delayed or cancelled flight from Mumbai?
This is determined by the country from which you are departing.
In Europe, the United Kingdom has one of the longest periods for filing a claim for flight compensation— up to 6 years after your flight. In Scotland, the rule is different: you have 5 years to file your claim.
If your flight to Mumbai was cancelled or delayed, use our free, no-obligation Claim Calculator to see if you're eligible for flight compensation and/or a refund.
How long before I receive my flight compensation for my flight from Mumbai?
Passengers who file claims through Flight-Delayed.co.uk typically obtain compensation or a refund within a few weeks or months, depending on how attentive the airline is.
Depending on whether legal action is required, the claim process could take additional years or months (due to the airline's lack of response or objection to our initial request).
Regardless of how long the claim takes, our claim specialists will keep you updated on any changes and be available to answer any concerns you might have!
How can I claim for a Mumbai flight cancelled or delayed?
Submit your claim right away — Flight-Delayed.co.uk makes the entire process straightforward and fast.
Once your claim gets submitted to Flight-Delayed.co.uk, a claims consultant is assigned to your case. Then, they will examine your claim, gather all necessary documentation, contact the airline, and, if required, file a lawsuit to protect your rights.
You need to provide us details about your flight in order to submit a claim for flight compensation with Flight-Delayed.co.uk. Don't forget to safeguard your passport, ticket number, boarding pass, and receipts for any fees incurred due to a delay or cancellation. Our experts will be better able to help you collect Mumbai flight compensation the more details we have on your disrupted flight!

Why claim with Flight-Delayed.co.uk?
1m passengers helped
9 legal teams in 9 countries
98% of court cases won
About Mumbai flights

Mumbai, formerly known as Bombay, is a densely populated metropolis on India's west coast. Although Bombay was formally renamed Mumbai in 1995, the previous name is still commonly used. It is the largest city in India and a major financial centre. The beautiful Gateway of India stone arch, built by the British Raj in 1924, is located on the Mumbai Harbour waterfront. Mumbai is the centre of the Bollywood film industry, and the city is surrounded by the Arabian Sea, making it a great beach destination!
Chhatrapati Shivaji International Airport (BOM) is India's second busiest airport, serving the Mumbai metropolitan area. Over 60 carriers offer nonstop flights to domestic destinations and international service to Asia, the Middle East, Europe, Africa, and North America. There are two runways, three domestic terminals (Terminals 1A, 1B, and 1C), and one international passenger terminal at the airport (Terminal T2).
Direct flights to Mumbai are available from American Airlines, British Airways, Air India, TAP Air Portugal, United, Iberia, Virgin Atlantic, and Delta.

Useful links