How do I find out if my flight to Morocco is delayed or cancelled?
When you're preparing for a flight to Morocco, it's always a good idea to keep an eye on your flight status, especially on the day of your flight. To check if your flight to Morocco is delayed or cancelled, you can visit the website of the airline you're flying with or use flight tracking apps. You can also sign up for flight alerts to get notifications via email or text message.

How much compensation can I get for a delayed or cancelled Morocco flight?
You can only receive compensation if your flight originated in Europe and/or was offered by a European airline because Morocco is not a part of Europe. You are only entitled to compensation for a delayed or cancelled flight if your flight was more than 3 hours delayed upon arrival or if the Morocco flight was cancelled less than 14 days prior to departure. It's crucial to keep in mind that the airline is responsible for the disrupted flight as well.
How much compensation you may receive for a delayed or cancelled flight to Morocco depends on the distance of your flight, with longer flights being eligible for higher compensation amounts.
Read below for more information:
Always keep in mind that if your flight is delayed or cancelled, the airline is legally obligated to offer you extra help. This includes vouchers for food and drink, transportation, and, if necessary, lodging. The vouchers can be redeemed at the airline's service desk in the airport. If the airline doesn't provide you vouchers, you can still make the necessary purchases and save the receipts; they have to provide you a refund.

Flight compensation for a delayed flight to / from Morocco - check if you're eligible now!
If your Morocco flight is delayed, you may be eligible for flight compensation under EU regulations, depending on the circumstances surrounding it. Morocco is not part of Europe, you can only claim flight compensation for flights leaving from a European airport and/or operated by a European airline.
According to British and EU regulations, you can claim compensation of up to £520 per passenger for your delayed flight only if you meet the following conditions:

Your flight was delayed for three hours or more, AND,

The reason of the delay was within the airline's control.
When the reason of the delay was outside of the airline's control ("extraordinary circumstances"), you might not be eligible for compensation.
Cancelled flight to Morocco — compensation and refund rules
In the unfortunate event that your flight to Morocco is cancelled, you may be entitled to compensation and a refund of your ticket. See below for detailed information on when you can claim Morocco cancelled flight compensation and refund.
Claim compensation for your cancelled flight from Morocco
To be eligible for compensation for your cancelled Morocco flight, you must meet the following criteria:
Your airline noticed you about the cancellation fewer than 14 days before your flight departure date, AND,

The reason for the cancellation was within the airline's control.
Read more about the reasons that are considered outside of the airlines' control in the "Extraordinary Circumstances" section of this article.
| Cancellation notice | Alternative flight | Compensation |
| --- | --- | --- |
| Fewer than 7 days in advance | Departs 1h+ earlier or arrived 2h+ later | Yes |
| 7-14 days in advance | Departs 2h+ earlier or arrived 4h+ later | Yes |
| Fewer than 14 days in advance | No alternative flight offered | Yes + refund |
Ask for the refund of your flight from Morocco
If your Morocco flight is cancelled, you are also entitled to a full ticket refund. This is separate from the compensation. When a flight is cancelled and an airline is at fault and obligated to pay compensation to the affected passengers, the passengers are given Morocco flight compensation. However, the refund is available to any passenger who ultimately chooses against booking a flight with the airline. If your flight to Morocco has been cancelled, airlines are required to offer you the choice of a full refund or an alternative flight to your destination.
You are eligible for a full ticket refund only if:
The airline did not offer you an alternative flight.

You were offered an alternative flight but chose to reject it.
Are you eligible for Morocco flight compensation?
Check it now and in less than a minute with our Claim Calculator!
Check my flight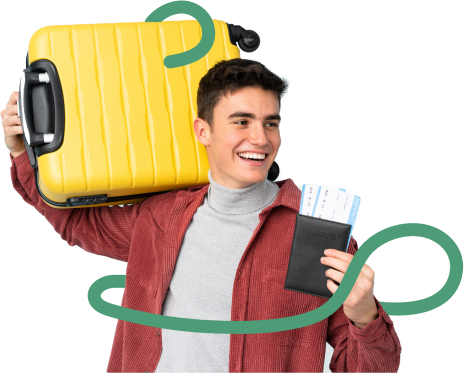 Were you offered a voucher for your cancelled flight to Morocco? Here's what you should do.
In case your flight to Morocco has been cancelled, the airline may offer you a voucher for future travel instead of a refund. While this option may seem convenient, there are some things to consider before accepting it.
Vouchers often come with restrictions and expiration dates, which may limit your travel plans.

If you accept a voucher, you may lose your right to claim compensation for the cancelled flight.

If the airline goes bankrupt, it will be difficult for you to receive the money back.
Based on the reasons listed above, we recommend you to not accept the voucher provided by the airline.
Flight from Morocco delayed or cancelled, am I also entitled to flight compensation?

If your flight from Morocco has been delayed or cancelled, you are eligible for compensation only if you flew with a UK or EU airline. British and European compensation rules do not apply to flights from Morocco with Moroccan airlines.
The rules apply, however, to all flights departing from the UK or the EU, no matter the airline.
| Type of flight | Example | Compensation |
| --- | --- | --- |
| Flying with a British carrier | Tokyo to London with British Airways | Yes |
| Flying with a EU carrier | Amsterdam to London with KLM | Yes |
| Flying with a non-UK/non-EU carrier from the UK | London to Tokyo with Japan Airlines | Yes |
| Flying with a non-UK/non-EU carrier to the UK | Tokyo to London with Japan Airlines | No |
Hold the airline accountable and get your money!
Flight-Delayed.co.uk analyse your claim and make sure you get the money you deserve!
Claim now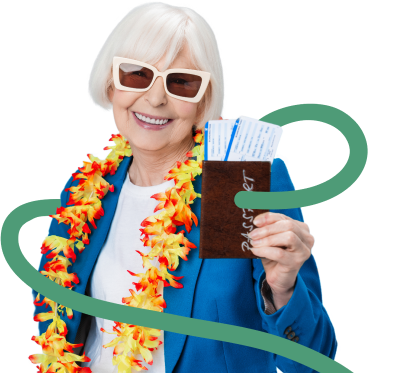 Extraordinary circumstances disrupted my Morocco flight — can the airline really deny my claim?
Sometimes, flights can be delayed or cancelled due to extraordinary circumstances, which are situations beyond the control of the airline. In such cases, airlines are not required to pay compensation for flight disruptions. However, it's important to note that airlines must prove that the circumstances were truly extraordinary and not just a result of their own negligence.
Here are some examples of extraordinary circumstances:
Bad weather conditions, such as thick fog, heavy rain, or thunderstorms.

A strike, most often specifically within the aviation industry (for example, a strike of air traffic control workers at a specific airport).

However, a strike of the airline's crew is not considered an extraordinary circumstance!

Political circumstances, such as a terrorist attack or general security risk due to political unrest.

Natural disasters, including volcanic eruptions and hurricanes.

A collision between the aircraft and birds or other foreign objects.

An ill or unruly passenger.

Flight delays caused by the airport staff, such as extraordinarily long queues to security checks.
Concerning the reason for your Morocco flight's cancellation or delay, you should not worry too much! To make sure you receive your money back for your Morocco flight, our professionals will handle all of the work by analysing internal and external aviation records for you!
How long can I claim for my delayed or cancelled flight from Morocco?
The time limit for making a claim for a delayed or cancelled flight to Morocco depends on the laws of the country where the flight originated, arrived, or where the airline is based.
For instance, in the UK, the statute of limitations for flight compensation claims is 6 years. This means that passengers can claim compensation for a delayed or cancelled flight up to 6 years after the date of the disrupted flight.
If your itinerary or flight carrier is a European country, the time limit typically ranges from 1 to 3 years.
Don't know if you are still eligible for claiming for compensation or refund? Check it now with our free, no-obligation claim calculator!

Time is running out
Act fast and get compensation for your delayed or cancelled flight
Claim compensation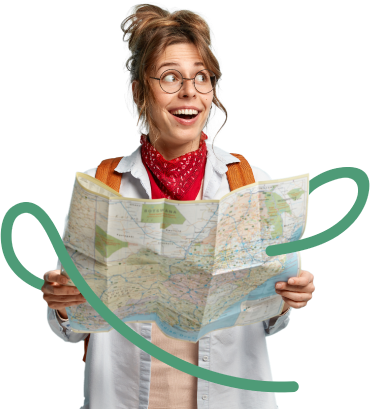 How long before I receive my flight compensation for my flight from Morocco?
The length of time it takes to receive compensation for a delayed or cancelled flight to Morocco varies depending on several factors. Typically, it takes several weeks or months for the airline to process the claim and issue payment. In some cases where the airline is not responsive or when the case requires more legal actions, it may take several months or years to resolve the case.
Claiming for compensation and refund is a long and complicated process, this is why Flight-Delayed.co.uk is here to help! Claim with us now and let our legal professionals with 10+ years of experience handle your claim!

How can I claim for a Morocco flight cancelled or delayed?
If your flight to Morocco was cancelled or delayed, you may be entitled to compensation.
Our legal experts with 10+ years of experience and a 98% success rate in courts will ensure that you can receive what you are entitled to. Our team will keep you updated throughout the claim process. All you need to do is to provide us with the necessary documentation and information, then you can sit back and relax.
To claim compensation, you can simply take 5 minutes to fill in the online claim form To make a claim, you will need to provide proof of your flight details, such as your flight number and booking reference, as well as your travel documents.

To make a claim for flight compensation with Flight-Delayed.co.uk, you are required to provide us specific details regarding your flight disruption. Keep copies of any essential paperwork, such as your passport, reservation number, boarding pass, and receipts for any resulting delay or cancellation fees. Our experts will fight for a refund of your money for the Morocco flight once we have further details about your cancelled flight!

Why claim with Flight-Delayed.co.uk?
1m passengers helped
9 legal teams in 9 countries
98% of court cases won
About Morocco
Morocco is a beautiful country located in North Africa, known for its rich culture, beautiful landscapes, and welcoming people. If you are planning to travel to Morocco, you have a wide variety of airports to choose from, including Marrakech Menara Airport, Casablanca Mohammed V International Airport, and Agadir Al Massira Airport. There are also many airlines that offer flights to Morocco, such as Royal Air Maroc, Air France, and Ryanair.
While waiting for your flight, there are many cultural and tourist attractions to explore in Morocco. You can take a tour of the beautiful medinas of Marrakech, visit the Hassan II Mosque in Casablanca, or hike in the Atlas Mountains. Other popular destinations include the blue city of Chefchaouen, the coastal city of Essaouira, and the ancient city of Fez.
No matter what your interests are, there is something for everyone in Morocco. So sit back, relax, and enjoy your time in this wonderful country while waiting for your flight.
Useful links