Málaga Airport flight delayed — claim flight compensation
You may be entitled to flight compensation if:
Your flight to or from Málaga Airport was delayed by over 3 hours,

The airline was to blame for the disruption (the airline will not reimburse you for your travel expenses if an "extraordinary circumstance" or a third party was to blame; see more information further down the page)
Flight cancelled Málaga Airport — flight compensation and refund policies
You may be eligible for a ticket refund, flight compensation up to £520, or possibly both if your flight to or from Málaga Airport was cancelled.
How to get compensation for my Málaga Airport flight cancelled?
You must meet the following criteria to be qualified for flight compensation in the case that your flight to or from Málaga Airport was cancelled:

The cancellation of the flight occurred less than 14 days before the anticipated departure date, AND,
The airline must be at fault for the cancellation. For information on the scenarios in which the airline may deny your claim, see the section of this page under "Extraordinary Circumstances."
How to get a refund for my Málaga Airport flight cancelled?
You can ask for a Málaga Airport ticket refund if you weren't given the option to take an alternative flight — or if you had one offered but decided against using it.
One piece of advice: Avoid accepting airline travel vouchers as payment. You would need to fly with the same problematic airline once again, and you may lose your money if the airline goes out of business and files for bankruptcy.

Get up to £520 in flight compensation for your delayed or cancelled Malaga Airport flight.
Claim compensation for flights from up to 6 years ago
Claim now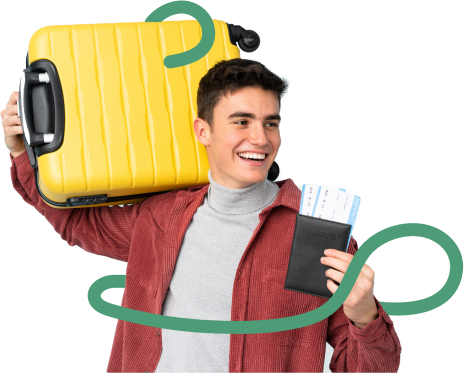 How much flight compensation can I get for my Málaga Airport delayed or cancelled flight?
The distance covered determines the amount of your claim. The claim amount is per passenger.
How to claim flight compensation for my Málaga Airport flight?
By submitting your claim with Flight-Delayed.co.uk, you'll get help quickly and avoid costly mistakes. We'll review your claim and determine if it is valid.
We'll handle everything, so you don't have to worry about the specifics of your claim and can continue living your life as normal. You may sit back and relax while we take care of the issue, since our expert team will take over right away.
What can experts do to help you win a claim?
Since we have been working with airlines for a substantial amount of time — more than 10 years — we are familiar with the typical tricks and barriers they set up. Our experts will review your claim and create the necessary documentation to support your right to compensation. We stay in touch with the airline's legal representation and, if needed, file the claim in court. No win, no fee.

Why claim with Flight-Delayed.co.uk?
1m passengers helped
9 legal teams in 9 countries
98% of court cases won
Frequently Asked Questions — Delays and cancellations at Malaga Airport
1. Delays and cancellations at Málaga Airport: can the airline deny my claim?
There are times when the airline cannot compensate you for your cancelled or delayed flights. When there is a delay or cancellation caused by events outside the airline's control, extraordinary circumstances may arise.
Here is a list of some instances of these circumstances:
Bad weather conditions, such as thick fog, heavy rain, or thunderstorms.

A strike, most often specifically within the aviation industry (for example, a strike of air traffic control workers at a specific airport).

However, a strike of the airline's crew is not considered an extraordinary circumstance!

Political circumstances, such as a terrorist attack or general security risk due to political unrest.

Natural disasters, including volcanic eruptions and hurricanes.

A collision between the aircraft and birds or other foreign objects.

An ill or unruly passenger.

Flight delays caused by the airport staff, such as extraordinarily long queues to security checks.
The time allowed to file a claim varies according to the specific laws that apply in the country of departure, the country of arrival, and the country where the airline is headquartered.
If you had a flight from Málaga Airport to Amsterdam operated by Lufthansa, you would be eligible to claim under the
Spanish law: 5 years

Dutch law: 2 years

German law: 3 year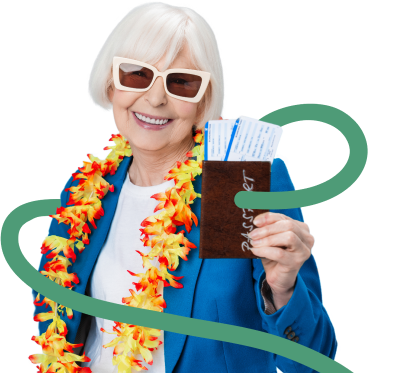 Latest updates on Malaga Airport disruptions today: check your Malaga Airport flight status
Checking the itinerary of your flight before departing for the airport is a wise decision. By doing this, you'll be aware of any potential delays. You can thus be more ready to provide additional time to go to the airport in time for your impending journey.
Here's how to check the status of your flight:
Flight delayed or cancelled — our tips on how to kill time at Málaga Airport!
You are in luck if you find yourself at Málaga Airport with a lot of spare time and need something to keep you occupied. There are several things you can do, which are listed below:
The WiFi connection is available for free, and you can use it to access social media, get some work done, and more.

Satisfy any culinary cravings you might have at one of the many restaurants and cafes. From a sweet treat at Häagen-Dazs to fresh produce from the ocean at the Seafood Bar: the choice is yours!

Check out the art gallery: it changes often to showcase upcoming artists who want to display their work. The temporary exhibits might just pique your creative side.

Feeling the need to secure your belongings? Use the Baggage Wrapping Machines to keep your luggage cozy and compact.

Shop until you drop! Do you need a new perfume? A new necklace? Maybe some souvenirs to remind you of your trip? With over 20 shops, passengers can buy anything ranging from Hard Rock Cafe paraphernalia to a nice bottle of local liquor at the Duty-Free store.

Travelling with kids? You can make use of the Children's Play Area and the Nursing Room.
About Málaga Airport
Málaga Airport (AGP) is the fourth busiest airport in Spain after Madrid-Barajas, Barcelona, and Palma de Mallorca. As of June 2011, the airport has been renamed Málaga-Costa del Sol Airport. Being the primary international airport servicing the Costa del Sol, it is important for Spanish tourism.
For Easyjet, Ryanair, Norwegian Air Shuttle, and Vueling, Málaga Airport is a priority city. Its 85 percent foreign traffic offers a wide range of international destinations. The European Union and the United Kingdom account for a significant portion of the traffic, including Belgium, the Netherlands, and Denmark. There are over 50 airlines that currently utilize AGP to service passengers.
Put your claim in good hands.
We have been helping passengers claim flight compensation since 2010
Claim compensation now