Lyon–Saint Exupéry Airport flight delayed — claim flight compensation
You can file a claim for flight compensation if your flight to or from Lyon–Saint Exupéry Airport was delayed when:
Your flight's delay from Lyon–Saint Exupéry Airport was over 3 hours, AND,

The disruption was the airline's fault; if a third party or "extraordinary circumstance" was to blame for the delay, the airline would not be obligated to compensate you for your flight (more information on this can be found further down the page).
Flight cancelled at Lyon–Saint Exupéry Airport — flight compensation and refund policies
If your flights from Lyon–Saint Exupéry Airport are affected by cancellations, you could potentially be eligible for flight compensation of up to £520, a complete refund of the flight cost, or both.
How to get compensation for my Lyon–Saint Exupéry Airport flight cancelled?
To be qualified for flight compensation following a flight cancellation at Lyon-Saint Exupéry Airport, you must fulfil the following criteria:
The cancellation of your flight must have happened no more than 14 days prior to the scheduled departure date.

The cancellation must have been caused by the airline in order for the airline to accept your claim (for additional information, see this article's section on "extraordinary circumstances").
How to get a refund for my Lyon–Saint Exupéry Airport flight cancelled?
You might be entitled to a refund if the airline cancelled your flight and you chose not to fly on any of the alternative flights offered by the airline. You are also eligible for a refund if the airline did not provide you with any alternative flight (which does occur sometimes).
A word of advice: If the airline offers you a travel voucher, don't accept it. You would have to travel with the same airline that let you down once again, and should it declare bankruptcy, you risk losing your money.

Get compensated for your delayed or cancelled Lyon Airport flight
With us, you can claim compensation in just a few minutes!
Claim now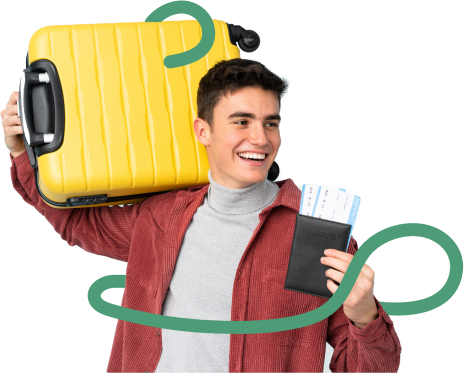 How much flight compensation can I get for my Lyon–Saint Exupéry Airport delayed or cancelled flight?
The distance of the flight determines the amount of compensation, which is per passenger.
For flights shorter than 1,500 km, the compensation is £220.

For flights between 1,500 and 3,500 km, the compensation is £350.

For flights of over 1,500 kilometres within the EU, the compensation is also £350.

For flights of over 3,500 kilometres outside of the EU, the compensation is £520 —but if your flight was delayed by fewer than 4 hours, the total amount might be reduced by 50%.
How to claim flight compensation for my Lyon–Saint Exupéry Airport flight?
Count on us for your claim! With Flight-Delayed.co.uk, you may submit a claim, save time, and receive a refund.
In a matter of minutes, our experienced team will take over, allowing you to unwind at home while we take care of everything on your behalf straight away!
What do our experts do, and how can they improve your chances of winning a claim? Since we have worked with airlines for more than 10 years, we are acquainted with all of their strategies and challenges. Our staff evaluates your claim, compiles the required paperwork, communicates with the airline's legal counsel, and, if necessary, goes to court to prove your right to compensation. No win, no fee.

Why claim with Flight-Delayed.co.uk?
1m passengers helped
9 legal teams in 9 countries
98% of court cases won
Frequently Asked Questions — Delays and cancellations at Lyon–Saint Exupéry Airport
1. Delays and cancellations at Lyon–Saint Exupéry Airport — can the airline deny my claim?
Airlines may legitimately decline to provide flight compensation in some situations, even if your trip from Lyon-Saint Exupéry Airport was delayed for three hours or longer or was abruptly cancelled.
The airline may reject your claim if the disruption was brought on by a third party or a case of force majeure, in which case the airline is not required to compensate passengers. These scenarios, often known as extraordinary circumstances, are rather diverse.
A list of some of the most typical extraordinary circumstances is provided here.
Bad weather conditions, such as thick fog, heavy rain, or thunderstorms.

A strike, most often specifically within the aviation industry (for example, a strike of air traffic control workers at a specific airport).

However, a strike of the airline's crew is not considered an extraordinary circumstance!

Political circumstances, such as a terrorist attack or general security risk due to political unrest.

Natural disasters, including volcanic eruptions and hurricanes.

A collision between the aircraft and birds or other foreign objects.

An ill or unruly passenger.

Flight delays caused by the airport staff, such as extraordinarily long queues to security checks.
2. How much time do I have to submit my flight compensation claim?

You have 5 years to submit a claim for a flight refund and/or compensation when flying to or from France, regardless of the airline or your flight itinerary.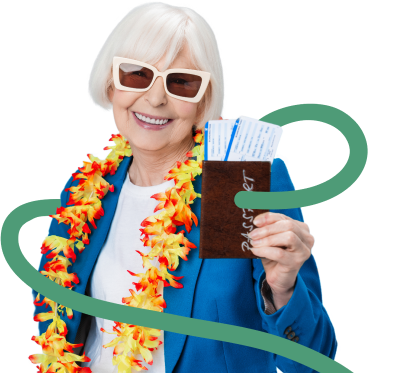 Latest updates on Lyon–Saint Exupéry Airport disruptions today: check your Lyon–Saint Exupéry Airport! flight status
To avoid any unexpected difficulties, it is advisable to stay informed about possible flight disruptions at Lyon–Saint Exupéry Airport by regularly checking the flight status. Stay prepared and well-informed by monitoring the status of your flight on the official website of Lyon–Saint Exupéry Airport. This will help you minimize any potential complications during your journey.
Flight delayed or cancelled — our tips on how to kill time at Lyon–Saint Exupéry Airport!
At Lyon-Saint Exupéry Airport, if you find yourself with some spare time, you've gotten to the right place! There are lots of things you may do to occupy your time and keep you busy until it's time to leave.

Satisfy any cravings by getting something to eat, drink, or both at one of the many cafés & restaurants. Thanks to the many options, you should be able to find something that satisfies your needs, from informal snach and sandwich bars to more formal, sit-down brasseries and restaurants, regardless of your preferences and budget.

Passengers travelling through Lyon–Saint Exupéry Airport can browse a variety of stores housed within the terminals, including duty-free shops, clothes and beauty shops, boutiques selling souvenirs, presents, local goods, and gadgets, as well as international newsstands.

Have you got an overnight layover? Consider checking in to one of the four hotels located in close proximity to the airport, if not in the airport. The choices include budget, comfort, and modern styles.

The "Lyon Airport" network provides free high-speed Wi-Fi throughout the airport for passengers and guests. Additionally, both terminals have designated areas with phone and laptop charging outlets. High tables are available in several stores and restaurants, allowing you to work if necessary.

Reserve your access to rest in a lounge. In Terminal 1, you may make use of a variety of deluxe amenities free of charge while you wait for your flight or connection, including food, alcoholic and non-alcoholic beverages, showers, and unlimited high-speed WiFi. Only the reserved zone has access to the lounges and adult admission is €31.20. Booking for the lounge is possible right up until the day of departure. This unnamed ticket is valid in Terminal 1. The single lounge access card that you can buy online is good for 12 months from the date and time of purchase.

About Lyon–Saint Exupéry Airport
Lyon Saint-Exupéry Airport (LYS), a major hub in Eastern France, is the international airport of Lyon, the third-largest city in France. It serves the entire Auvergne-Rhône-Alpes area and was formerly known as Lyon Satolas Airport. It is located at Colombier-Saugnieu, 11 nautical miles southeast of Lyon's city centre.
LYS offers flights on national carrier Air France as well as several other significant airlines. With over 40 airlines servicing LYS, there are multiple global airlines using the airport such as Air Canada, Lufthansa, and KLM. Low-cost carriers that primarily serve other locations in Europe, such as Easyjet, Vueling, and Eurowings, also provide regular flights to and from LYS. It provides service to the majority of French regions as well as numerous European and international locations from its location halfway between Paris to the north and the French Riviera to the south. Between all the airlines, there are over 100 direct destinations around the world that can be flown to from Lyon Saint-Exupéry Airport.
There are two terminals at Lyon Airport, designated T1 and T2. Since the terminals are close to one another and connected by indoor hallways, travelling on foot is simple. The arrivals sections are on the main floor, and the departure gates are upstairs. In addition to being close by and easily accessible through a dedicated footbridge, the SNCF (high-speed) rail station is situated behind the terminals. Linked to the rail station are 30 destinations in France and Italy daily, and getting into Lyon's downtown is just as simple. Whether by train, tram, or bus, taking public transportation to travel from Lyon Airport to the city centre is relatively easy and affordable.

Put your claim in good hands.
We have been helping passengers claim flight compensation since 2010
Claim compensation now