Luton Airport flight delayed — claim flight compensation
If your flight to or from Luton Airport was delayed and met both of the following requirements, you are entitled to flight compensation:
The flight was delayed by more than 3 hours, and

The airline was responsible for the disruption (if a third party or an "extraordinary circumstance" caused the delay, the airline is not required to provide flight compensation — see more information below)
Flight cancelled Luton Airport — flight compensation and refund policies
You can be eligible for flight compensation up to £520 €, a complete financial refund, or both if your flight to or from Luton Airport was cancelled.
How to get compensation for my cancelled Luton Airport flight?
To get flight compensation for your Luton Airport cancelled flight:
Your flight's cancellation occurred less than 14 days before the scheduled departure date

The airline is the party at fault for the cancellation (For information on the scenarios in which the airline may reject your claim, see the section of this article under "Extraordinary Circumstances.")
How to get a refund for my Luton Airport flight cancelled?
If the airline didn't offer you an alternative flight or did, but you decided not to take it, you can still ask for a refund of your ticket.
What if the airline offers me a travel voucher? Accepting it would require you to travel with the same airline once more, and should it file for bankruptcy, you would be at risk of losing your money. We strongly advise against doing so.

Claim compensation for your disrupted Luton Airport flight
With us, you can claim compensation in just a few minutes!
Claim now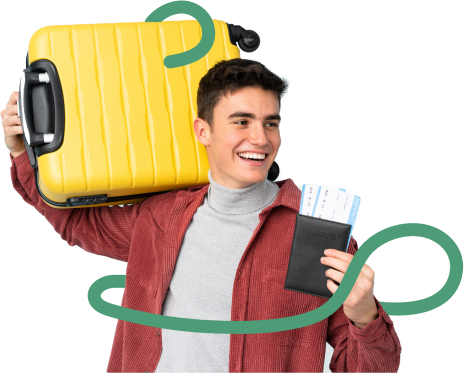 How much flight compensation can I get for my Luton Airport delayed or cancelled flight?
The claim amount depends on the distance of your flight and is per passenger.
For flights shorter than 1,500 km, the compensation is £220.

For flights between 1,500 and 3,500 km, the compensation is £350.

For flights of over 1,500 kilometres within the EU, the compensation is also £350.

For flights of over 3,500 kilometres outside of the EU, the compensation is £520 —but if your flight was delayed by fewer than 4 hours, the total amount might be reduced by 50%.
How to claim flight compensation for my Luton Airport flight?
Trust us with your claim! You may save time and get your money back at the same time when you file a claim with Flight-Delayed.co.uk.
Only a few minutes of your time are required to submit a claim, after which our professionals will handle the remainder of the procedure on your behalf right away.
What do our experts do to increase your chances of winning a claim? Since we have been working with airlines for more than ten years, we are familiar with all of their tricks and challenging practices. Our team evaluates your claim, creates legal paperwork, contacts the airline's legal representation, and, if necessary, files a lawsuit to safeguard your right to compensation.

Why claim with Flight-Delayed.co.uk?
1m passengers helped
9 legal teams in 9 countries
98% of court cases won
Frequently Asked Questions — Delays and cancellations at Luton Airport
1. Delays and cancellations at Luton: can the airline deny my claim?
However, there are times when an airline is unable to compensate for a delayed or cancelled flight. These situations— known as "extraordinary circumstances"— occur when a third party or unforeseen incident makes the delay or cancellation unavoidable, negating the airline's liability.
Here are a few instances of those situations:
Bad weather conditions, such as thick fog, heavy rain, or thunderstorms.

A strike, most often specifically within the aviation industry (for example, a strike of air traffic control workers at a specific airport).

However, a strike of the airline's crew is not considered an extraordinary circumstance!

Political circumstances, such as a terrorist attack or general security risk due to political unrest.

Natural disasters, including volcanic eruptions and hurricanes.

A collision between the aircraft and birds or other foreign objects.

An ill or unruly passenger.

Flight delays caused by the airport staff, such as extraordinarily long queues to security checks.
How much time do I have to submit my flight compensation claim?
You have 6 years to make a flight compensation and/or refund claim while travelling to or from the United Kingdom.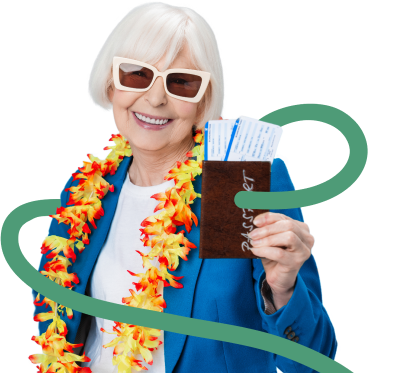 Latest updates on Luton Airport disruptions today: check your Luton Airport flight status
On the website for Luton Airport, you can get real-time updates regarding your flight and learn critical information like which check-in counter is yours and an overview of how your day will go at the airport, including when you are scheduled to leave based on the airport's current conditions. Prior to leaving for the airport, it is a good idea to be aware of the status of your flight so that you may be ready for any changes to your schedule.
Flight delayed or cancelled — our tips on how to kill time at Luton Airport!
Although there aren't a lot of things to do at Luton Airport due to its size compared to other airports, you'll still be able to find something enjoyable to do while you're waiting!
Grab a bite to eat and something to drink! There are over 15 cafes, restaurants, and bars to choose from before and after security, all served with a smile.

Browse through one of the many shops. There are pharmacies, newsstands, and a Duty-Free shop in addition to all the other standard airport stores.

Using the free WiFi at the airport, stay in touch with friends and family, update your social media profiles, or browse the internet. There is currently a 4-hour time limit restriction, so you'll want to spend your time wisely. You'll have to buy more access when your time restriction runs out.

The airport is close to a number of hotels, many of which don't provide airport shuttle services but some do. Four hotels are conveniently positioned near LLA and are accessible on foot.

Aspire Lounge may be exactly what you need to improve your layover experience. No matter your airline or flight class, you only need to pay one fee to access food, drinks, WiFi, and even showers, all in a more tranquil setting than the main terminal. You can enter the lounge by making a reservation online or by using your membership program.
About Luton Airport
Luton London Airport (LLA) is an international airport that can be found in Luton, Bedfordshire, England. It is 28 miles north of Central London and 1.5 miles east of the city centre. After Heathrow, Gatwick, and Stansted, it is the fourth-largest airport serving the London area and the fifth-busiest airport in the United Kingdom.
There are a total of 11 different airlines that fly out of LLA, with Ryanair, TUI Airways, and easyJet all having bases at the airport. Cheap holiday flights are available from London Luton Airport to more than 30 countries and 70 interesting destinations in Europe, the Middle East, and North Africa.
The airport has special deals offered on its site with partnering hotels and also holidays at competitive prices. Browsing through these pages allows you to learn more important information about each location, an overview of the activities offered, the currency used, the time zone, the language(s) spoken and the flight duration from the airport.

Put your claim in good hands.
We have been helping passengers claim flight compensation since 2010
Claim compensation now