Liege Airport flight delayed — claim flight compensation
If your flight to or from Liege Airport was delayed, and the airline is at fault, you may be entitled to claim flight compensation. Provided that:
The delay of the flight was more than 3 hours, AND,

The airline is to blame for the disruption. The airline is not required to provide flight compensation if a third party or "extraordinary circumstance" was at fault.
Liege Airport flight delayed by more than 3 hours?
Claim flight compensation now with the help of Flight-Delayed.co.uk and get up to £520 per passenger!
Claim now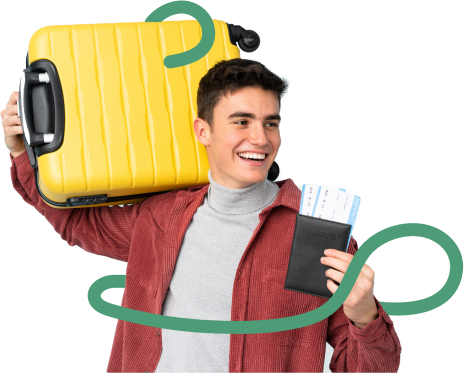 Flight cancelled Liege Airport — flight compensation and refund policies
Was your flight from Liege Airport cancelled? You may be eligible for flight compensation of up to £520, a complete monetary refund of your ticket, or both.
How to get compensation for my Liege Airport flight cancelled?
What needs to happen so that you are eligible for compensation?
The cancellation must have been the fault of the airline, AND,

Must have taken place within 14 days prior to the scheduled departure date
How to get a refund for my Liege Airport flight cancelled?
Did the airline offer you an alternative flight? Do not worry — you may still be entitled to a full refund of your flight ticket if you choose not to take it.
We recommended turning down a travel voucher from the airline, as it forces you to travel with the airline again. You might also risk losing your money if the airline goes out of business.

Get up to £520 flight compensation for your delayed or cancelled Liege Airport flight.
It only takes a few minutes to claim compensation.
Claim now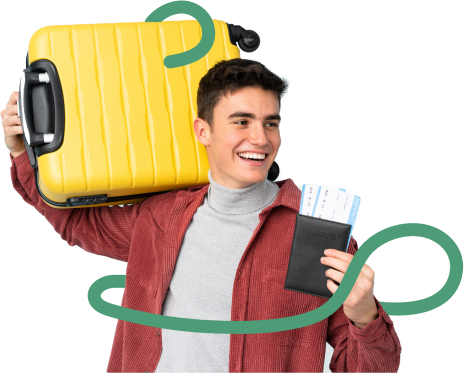 How much flight compensation can I get for my Liege Airport delayed or cancelled flight?
The amount of reimbursement is based on the distance of your flight.
(Be mindful of the fact that the claim amount applies to each passenger!)

How to claim flight compensation for my Liege Airport flight?
Submit your claim with Flight-Delayed.co.uk. It only takes a few minutes to start the claim submission process, and after that, a team of our experts will take care of further processing to improve your likelihood of getting paid.

Why claim with Flight-Delayed.co.uk?
1m passengers helped
9 legal teams in 9 countries
98% of court cases won
Delays and cancellations at Liege Airport: can the airline deny my claims?
Unfortunately, compensations do not apply to all cases, there are specific instances which do not allow you to claim compensation for a delayed or cancelled flight at Liege airport. On condition that a third party or an unexpected event beyond the control of the airline occurs, you will not be entitled to compensation. Such events are labelled as "extraordinary circumstances", you can find examples that will help you assess your situation:
Bad weather conditions, such as thick fog, heavy rain, or thunderstorms.

A strike, most often specifically within the aviation industry (for example, a strike of air traffic control workers at a specific airport).

However, a strike of the airline's crew is not considered an extraordinary circumstance!

Political circumstances, such as a terrorist attack or general security risk due to political unrest.

Natural disasters, including volcanic eruptions and hurricanes.

A collision between the aircraft and birds or other foreign objects.

An ill or unruly passenger.

Flight delays caused by the airport staff, such as extraordinarily long queues to security checks.
How much time do I have to submit my flight compensation claim?
The timeframe for submitting a claim depends on the laws of the country of departure, country of destination and the country in which the airlines headquarter is located.
Namely, if you fly Air France from Liege airport to London Gatwick airport, you are entitled to compensation based on the following laws:
Belgian law: 1 year

French law: 5 years

British law: 6 years
Want to know if you qualify for compensation?
We can help you check in just a couple clicks!
Check my flight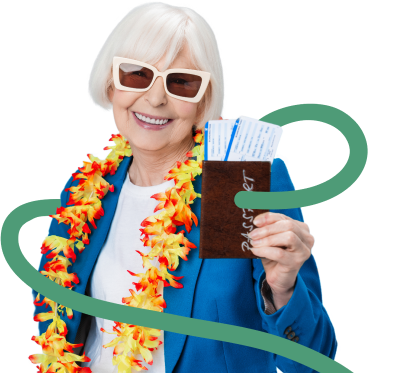 Latest updates on Liege Airport disruptions today: check your Liege Airport flight status
It is essential that you are on time for your flight. We recommend you plan ahead to avoid potential complications during your journey such as flight cancellations or delays. Stay informed and check the information about the status of your flight by visiting the Liege Airport website or the website of the airline provider.

Flight delayed or cancelled at Liege Airport — here are a few tips to make time pass by faster
When you find yourself at Liege airport waiting for your flight, there's no need to worry! There are plenty of things to do to pass the time:
Feeling hungry? You can enjoy a delicious meal at one of the restaurants available at the airport such as L'Echappee Boeuf.

If you fancy some last-minute shopping you are sure to find something for yourself in the duty-free section of the airport.

In need of some rest? The nearby Hotel Park Inn by Radisson is right around the corner.

If you happen to be bored and up to watch some movies or simply want to download a TV show to keep yourself busy while in the air. Stay connected Liege airport offers free Wi-Fi for all its guests.
Sit, back, relax and make the most of your experience at Liege airport.

About Liege Airport
Liege Airport (LGG), previously known as Liège-Bierset Airport, is an international airport located in the Wallonia region in Belgium, about 10 kilometres northwest of the city of Liège. The airport was established as an important hub for cargo and passenger operations in the heart of Europe.
More than 50 airlines operate from Liège Airport offering over 20 destinations, including several major cities in Europe, Africa, and the Middle East.
Some of the airlines operating from Liege Airport are ASL, CAL, TUI fly Belgium, FedEx Express, Qatar Airways, and Emirates.
There are several travel options for you to reach Liège Airport:
Liege Airport Shuttle and Oli Shuttle Express: Liege Airport is well connected to the public transport network, with trains and buses running regularly between the airport and Liege city centre.

By taxi: multiple Taxi companies work together with the airport and are available to offer a convenient way to get to the airport.

By car: Liege Airport can be easily reached by car, with parking available for those travelling by car. The airport is located near the E42 motorway, making it easily accessible.
Was your flight from Liege Airport cancelled or delayed?
You might be eligible for flight compensation of up to £520 per passenger!
Claim now