Kuoni flight delayed — When can I claim flight compensation 
European regulations, specifically EU261, have clear guidelines for situations where a flight is delayed by more than 3 hours. According to these regulations, passengers should be entitled to flight compensation from the airline. However, it's important to note that flight compensation is conditional. To be eligible:
Your flight must either depart from Europe or be operated by a European airline (further details can be found in the table below).
The airline must be responsible for the delay, meaning it cannot be attributed to a third party or unforeseen circumstances (referred to as 'Extraordinary circumstances').
| Type of flight | Example | Compensation |
| --- | --- | --- |
| Flying with a British carrier | Tokyo to London with British Airways | Yes |
| Flying with a EU carrier | Amsterdam to London with KLM | Yes |
| Flying with a non-UK/non-EU carrier from the UK | London to Tokyo with Japan Airlines | Yes |
| Flying with a non-UK/non-EU carrier to the UK | Tokyo to London with Japan Airlines | No |
Kuoni flight cancelled — Compensation and refund policies according to EU261
If your Kuoni flight has been cancelled, you're presented with various options. You can pursue flight compensation, request a full refund of your ticket, or even explore the possibility of both, depending on specific circumstances. For more details, read on!
Flight compensation for my Kuoni flight cancelled 
In accordance with EU261 regulations, you have the opportunity to claim flight compensation for a Kuoni flight cancellation when the following criteria are fulfilled:
Your flight either departed from Europe or was operated by a European airline.
The airline communicated the cancellation of your flight with less than 14 days' notice.
The cancellation occurred due to the airline's fault, and it was not the result of a third party or an unforeseen event (refer to 'extraordinary circumstances').
| Cancellation notice | Alternative flight | Compensation |
| --- | --- | --- |
| Fewer than 7 days in advance | Departs 1h+ earlier or arrived 2h+ later | Yes |
| 7-14 days in advance | Departs 2h+ earlier or arrived 4h+ later | Yes |
| Fewer than 14 days in advance | No alternative flight offered | Yes + refund |
Flight refund for cancelled Kuoni flight
Regardless of the airline you've booked with or your specific flight details, you have the right to a flight refund when your flight is cancelled under the following conditions:
The airline provided you with an alternative flight that you chose not to accept, OR,
The airline did not offer you an alternative flight.
Was your flight booked with Kuoni cancelled?
Claim flight compensation and ask for a refund with the help of :site_name
Check compensation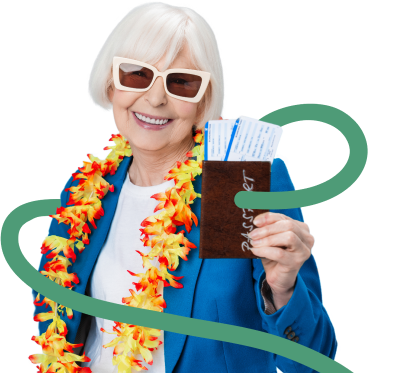 Kuoni flight cancelled — Voucher or refund? 
We strongly advise against accepting vouchers from airlines. When you accept a voucher, you might be limited to using it with the same airline, and it may have an expiration date. Furthermore, in the unfortunate circumstance of the airline encountering financial issues, obtaining a refund could become more challenging.
Flight compensation amount for Kuoni flight delayed or cancelled
The compensation amount depends on the distance of your flight booked with Kuoni. You will receive it per passenger.
Extraordinary circumstances — can the airline deny me flight compensation?
Unfortunately, yes, it's possible. Even if your flight encountered a delay exceeding 3 hours or was unexpectedly cancelled, the airline may decline compensation, invoking 'extraordinary circumstances.' These are situations where the airline bears no responsibility for the delay, as it arises from a third party or unforeseeable event.

Here are a few instances of the most common extraordinary circumstances under which airlines are within their rights to deny flight compensation:
Bad weather conditions, such as thick fog, heavy rain, or thunderstorms.

A strike, most often specifically within the aviation industry (for example, a strike of air traffic control workers at a specific airport).

However, a strike of the airline's crew is not considered an extraordinary circumstance!

Political circumstances, such as a terrorist attack or general security risk due to political unrest.

Natural disasters, including volcanic eruptions and hurricanes.

A collision between the aircraft and birds or other foreign objects.

An ill or unruly passenger.

Flight delays caused by the airport staff, such as extraordinarily long queues to security checks.
Airlines can wrongly use the excuse of extraordinary circumstances!
Claim with :site_name and we will compare data to make sure you get the money you deserve!
Check compensation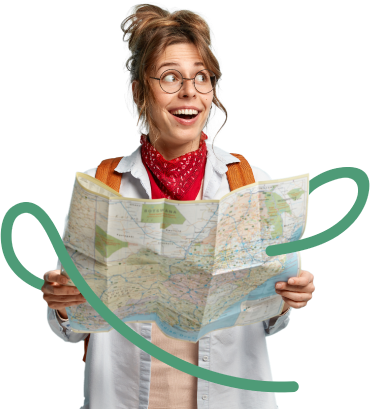 How long can I claim for my delayed or cancelled Kuoni flight?
The timeframe for starting a claim for your delayed or cancelled Kuoni flight varies on multiple factors, such as the country of departure, the destination, and the airline's country of operation.
For example, if your travel started in the UK, you typically have a window of up to 6 years to claim compensation. In France, this period extends to 5 years, whereas in the Netherlands, it's a shorter duration of 2 years.
How long before I receive my flight compensation for my Kuoni flight? 
In most cases, passengers who submit flight compensation claims through Flight-Delayed.co.uk can anticipate receiving their compensation or refund within a few weeks to a few months. Occasionally, if airlines are uncooperative, the claims processing time might extend by a few weeks or even months.
Regardless of the duration of your claim, please be assured that we remain dedicated to keeping you informed at every stage of the process.
Kuoni flight delayed or cancelled — Should you reach out to the airline or your travel agency?
When confronted with a Kuoni flight delay or cancellation, you have the option of contacting either the airline or Kuoni directly for assistance. Nevertheless, our suggestion is to contemplate enlisting a reliable legal partner to assist you in your pursuit of flight compensation.

This approach can offer you the expertise and support required to adeptly navigate the intricacies of compensation claims, ensuring the safeguarding of your rights as a passenger throughout the entire process.

Choose Flight-Delayed.co.uk, the simplest and fastest path to obtain your flight compensation or refund from the airline!

When you provide the necessary flight details on our website, our experts will take over to handle your claim efficiently. At Flight-Delayed.co.uk, we carefully review your claim, gather all the required documents, communicate with the airline, and, if needed, we're ready to pursue legal action to secure your flight compensation. Plus, it's a 'no win, no fee' approach, so you only pay if we succeed.
Why claim with Flight-Delayed.co.uk?
1m passengers helped
9 legal teams in 9 countries
98% of court cases won
About Kuoni 
Kuoni is a trusted travel company known for creating amazing trips. They've been around for a long time, and they're really good at making vacations special. Whether you want a fancy getaway, a cultural adventure, or something totally unique, Kuoni knows how to make it happen. They're all about making sure your trip is unforgettable, no matter where you want to go.
Useful links
We can also help you claim flight compensation for flights with other airlines, such as Xiamen Airlines, World2Fly, Swiftair, or Surinam Airways.