Your rights in the event of a delayed or cancelled JetBlue flight
If your JetBlue flight experiences a delay or cancellation, it's essential to understand your passenger rights. Under EU Regulation (EC) No. 261/2004, commonly known as EU261, passengers flying with EU airlines or departing from the EU may be entitled to compensation.If you were flying with JetBlue from or to the UK, you may also be eligible for compensation under the UK's equivalent of EU261, 'The Air Passenger Rights and Air Travel Organisers' Licensing (Amendment) (EU Exit) Regulations 2019'. This regulation ensures that UK air passengers receive similar levels of protection and was introduced after Brexit to safeguard passenger rights.
Was your JetBlue flight delayed? If you arrived late at your final destination by a minimum of 3 hours, you are probably entitled to flight compensation.
Was your JetBlue flight cancelled? If you did not take an alternative flight offered by the airline, you are eligible for a refund. Additionally, if the flight was cancelled less than 14 days before departure, you may be entitled to cancelled JetBlue flight compensation.
Regardless of the flight disruption or its cause, airlines must provide passengers with special assistance, known as the "right to care". This assistance includes: food and beverage vouchers, communication services, and, if necessary, accommodations and transit. You can claim those directly at the airline's service desk at the airport, and if the airline refuses to give you a voucher, go ahead and buy what you need — they will have to pay you back for those expenses (as long as they are within reason).
Warning: If your flight was delayed or cancelled because of an "extraordinary circumstance", you won't be entitled to flight compensation as the airline needs to be responsible for the flight disruption to provide compensation to passengers.

JetBlue — Can I claim flight compensation with a non-EU airline?
Since JetBlue is an American airline, more restrictions apply for you to be eligible for compensation and/or refund from the airline under British and EU regulations. Your flight with JetBlue must depart from a UK or EU country for you to be eligible for compensation and/or refund.
See the table below for some examples of how the regulations apply:


| Type of flight | Example | Compensation |
| --- | --- | --- |
| Flying with a British carrier | Tokyo to London with British Airways | Yes |
| Flying with a EU carrier | Amsterdam to London with KLM | Yes |
| Flying with a non-UK/non-EU carrier from the UK | London to Tokyo with Japan Airlines | Yes |
| Flying with a non-UK/non-EU carrier to the UK | Tokyo to London with Japan Airlines | No |
Claim for JetBlue flight compensation through Flight-Delayed.co.uk
Claim compensation now
Check my flight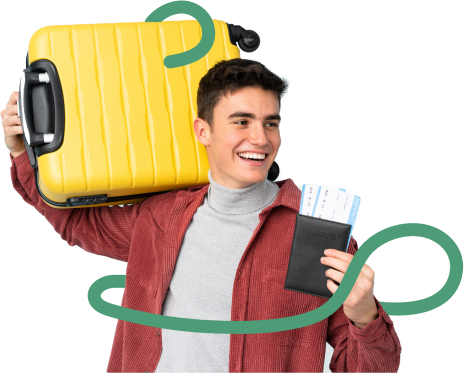 JetBlue compensation for cancelled flight
If your JetBlue flight was cancelled, it's important to know that you may be entitled to both a refund and compensation, depending on the circumstances surrounding the cancellation. Here's what you need to know:
When can I claim compensation for my cancelled JetBlue flight?
If your JetBlue flight is cancelled and your situation meets the following criteria, you may be eligible for compensation for any additional services or fees you may have paid due to the flight cancellation.
You were notified less than 14 days before the scheduled departure, AND,

The cancellation was not caused by "extraordinary circumstances" outside of the airline's control.
When can I claim a refund for my cancelled JetBlue flight?
In addition to compensation, you have the right to a refund for your cancelled JetBlue flight. The refund should cover the full cost of your ticket. JetBlue is obligated to either provide you with a refund or an alternative flight. You may also receive a refund if you choose not to take the alternative flight.

Can I get flight compensation if I cancel my JetBlue flight?
If you willingly choose to cancel your JetBlue flight, you should be aware that you could be ineligible for flight compensation under EU and British air passenger rights regulations. For further information on JetBlue's refund and compensation policies, please visit their website or reach out to their customer service.
JetBlue missed connection flight due to delay or cancellation
If both flights were booked under the same reservation and the delay or cancellation matches the requirements listed above, you may be eligible for compensation and/or a ticket refund under EU and British air passenger rights regulations.
Reasons you should reject JetBlue's flight voucher
In some cases, JetBlue may offer you a flight voucher instead of a refund. While this may seem convenient, there are a few reasons why you should carefully consider rejecting their voucher:
Flight vouchers often come with restrictions, such as blackout dates, limited destinations, or limited validity periods. This can limit your flexibility and make it difficult to use the voucher according to your preferences.

By accepting a flight voucher, you may waive your right to a cash refund. If you later realise that the voucher does not meet your needs or if JetBlue faces financial difficulties, you may no longer be able to claim a cash refund.
Get up to £520 in flight compensation for your disrupted JetBlue flight.
Claim compensation in just a few minutes with Flight-Delayed.co.uk!
Claim now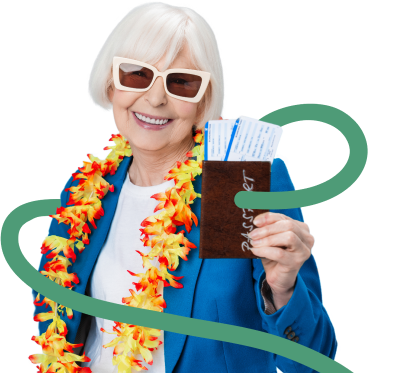 Check your JetBlue flight status
You can check the status of your JetBlue flight by going to the airline or airport's website. By entering your flight information, you will receive real-time notifications on any changes, delays, or cancellations, keeping you informed about the status of the journey.
How much JetBlue compensation can I get for a delayed or cancelled flight?
The amount of compensation you are entitled to for a delayed JetBlue flight depends on the distance of your journey. Here is a breakdown of the compensation amounts:
JetBlue overbooked flight refund and compensation
JetBlue flight overbooked? You may be entitled to a refund and compensation. If you were denied boarding due to an overbooked flight, JetBlue is required to offer you the choice between a full refund of your ticket or re-routing to your destination. Additionally, JetBlue should provide you with compensation if your arrival time to your final destination is at least 3 hours behind the scheduled arrival of your original flight. 
Extraordinary circumstances — can JetBlue deny me compensation?
In some instances, flight disruptions can occur due to circumstances that are beyond the control of the airline. These situations, known as extraordinary circumstances, can exempt the airline from providing compensation to passengers.
Examples of extraordinary circumstances that JetBlue would use to deny your claim include the following:
Bad weather conditions, such as thick fog, heavy rain, or thunderstorms.

A strike, most often specifically within the aviation industry (for example, a strike of air traffic control workers at a specific airport).

However, a strike of the airline's crew is not considered an extraordinary circumstance!

Political circumstances, such as a terrorist attack or general security risk due to political unrest.

Natural disasters, including volcanic eruptions and hurricanes.

A collision between the aircraft and birds or other foreign objects.

An ill or unruly passenger.

Flight delays caused by the airport staff, such as extraordinarily long queues to security checks.
If you believe that the airline has wrongly attributed the delay or cancellation to extraordinary circumstances, you can still seek legal help from Flight-Delayed.co.uk. Our experienced team will evaluate the circumstances of your flight disruption and help you determine if the airline's claim of extraordinary circumstances is valid or if you are still entitled to compensation under applicable regulations.


How long do I have to claim my JetBlue compensation and refund? Time restrictions for filing JetBlue flight compensation claim
If you've experienced a delayed, cancelled, or overbooked JetBlue flight and believe you are eligible for compensation or a refund, it's important to be aware of the time limit for making your claim.

The time restriction is dependent on the country of your itinerary. For instance, if you are flying from London, you will have up to 6 years to claim compensation under British regulation. However, if you are flying from Paris, you will only have 5 years to claim your compensation, based on the French law.

Unsure if you qualify for compensation?
Check you eligibility using our free Claim Calculator
Claim now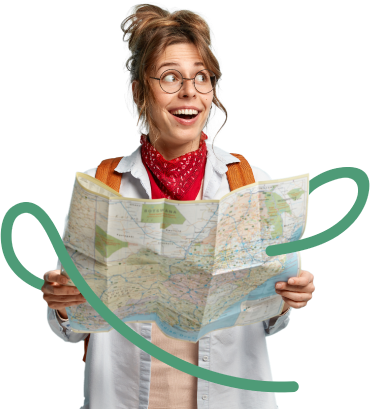 How long will it take to get my JetBlue compensation / JetBlue refund?
The timeline for receiving your JetBlue flight compensation or refund can vary depending on various factors. In general, it may take anywhere from a few weeks to a couple of months to receive your JetBlue flight compensation or refund.
However, if JetBlue is not being responsive or if the case is more complicated that it requires further legal action, the claim process can take up to a few months to even a few years. Therefore, it's important to remain patient during this period, because legal experts at Flight-Delayed.co.uk will do all they can to keep working on your claim even if it takes up to years.

How to claim JetBlue flight compensation and refund?
If you've experienced a delayed or cancelled flight with JetBlue, Flight-Delayed.co.uk is here to assist you in claiming the compensation and refund you deserve. Our team specializes in handling flight compensation cases, and we can manage the entire process on your behalf.
To initiate your JetBlue compensation claim, start by using our convenient Claim Calculator. Provide us with your flight details and any relevant documents. Our experienced legal experts will carefully evaluate your claim's eligibility for compensation. If we determine that you have a valid claim, we will take charge of the entire process, including communication with the airline, gathering necessary evidence, and pursuing legal action when required.
With Flight-Delayed.co.uk, you can have peace of mind knowing that we will vigorously advocate for your rights as a passenger and diligently work towards securing the compensation you're entitled to for your JetBlue flight delay or cancellation. Don't hesitate to take the first step towards claiming what you're owed. Trust us to handle your claim professionally and efficiently.

Why claim with Flight-Delayed.co.uk?
1m passengers helped
9 legal teams in 9 countries
98% of court cases won
About JetBlue
JetBlue, established in 1998, is a renowned airline providing a wide range of domestic and international flights. With destinations spanning major cities across North America, the Caribbean, South America, the UK and Europe JetBlue offers convenient travel options for passengers. Popular destinations include New York and Boston; UK and European destinations include London-Gatwick, London-Heathrow, and Paris Charles de Gaulle.
Useful links