Your rights in the event of a delayed or cancelled Jet2 Flight
If you have experienced flight cancellations or delays with Jet2, it is important to be aware that British regulations safeguard your rights as an air passenger. In specific circumstances, you may be eligible for Jet2 compensation of up to £520 and a complete refund of the ticket cost for your Jet2 cancelled flight.
Since Brexit, the regulations known as 'The Air Passenger Rights and Air Travel Organisers' Licensing (Amendment) (EU Exit) Regulations 2019' apply to all flights operated by British airlines, including Jet2. These regulations outline the provisions for delayed and cancelled Jet2 flights.

Was your Jet2 flight delayed? If you arrived at your final destination at least 3 hours late, you are most likely entitled to flight compensation.
Was your Jet2 flight cancelled? If you did not take an alternative flight offered by the airline, you are entitled to a refund. Additionally, if the flight was cancelled fewer than 14 days before departure, you might be entitled to cancelled Jet2 flight compensation.

Regardless of the flight disruption or its cause, airlines must provide passengers with special assistance, known as the "right to care." This includes: food and beverage vouchers, communication services, and, if needed, accommodations and transportation. You can claim those directly at the airline's service desk at the airport, if the airline refuses to give you a voucher, just go and buy what you need — they will have to pay you back those expenses (as long as they are reasonable).
Warning: If your flight was delayed or cancelled because of "extraordinary circumstance", you won't be entitled to flight compensation as the airline needs to be responsible for the flight disruption to provide compensation to passengers.
Jet2 compensation for delayed flight 
If your Jet2 flight experiences a delay of more than 3 hours, you may be eligible for Jet2 flight delay compensation under the applicable legislation for passenger rights. The responsibility for the delay must lie with the airline.
To determine if you qualify for Jet2 flight delayed compensation, you can use our convenient and free Claim Calculator. It will assess your eligibility in less than a minute. If you are eligible, we can handle the entire claim process on a "no win, no fee" basis. Rest assured, we are prepared to go to court if needed to protect your rights!

Jet2 compensation for cancelled flight 
The causes for the cancellation of your Jet2 flight will affect the refund and compensation policies. If your Jet2 flight was cancelled, you may be entitled to flight compensation of up to £520, a complete monetary refund, or both under British and EU legislation!
When can I claim compensation for my cancelled Jet2 Flight? 
If a Jet2 flight is cancelled less than 14 days before the scheduled departure date, passengers may be eligible for flight compensation.
However, "extraordinary circumstances", such as a natural disaster that prevents the flight from taking off, must be considered. You might not be entitled to compensation if your flight was affected by these extraordinary circumstances.
When can I claim a refund for my cancelled Jet2 Flight 
Generally speaking, you can request a full monetary refund for the airline's Jet2 cancelled trip if they offered you an alternative flight, but you declined.
The same is true if the airline does not provide you with an alternative flight at all.
Jet2 is offering me a travel voucher instead of a refund — should I accept it?
It's never a great idea to accept an airline's voucher rather than a monetary refund. Here are some essential reasons why accepting and using travel vouchers is not a reasonable choice:

Accepting a travel voucher obligates you to use the same airline once again. A deadline for using the voucher is typically set by the airline as well.

You might not be able to turn your voucher into a cash refund if Jet2 files for bankruptcy; in that case, your money would be lost.
=> Have you already accepted a Jet2 travel voucher? You might still be able to change it for a monetary refund.
Can I get flight compensation if I cancel my Jet2 flight? 
Passengers should be aware that the cancellation of a Jet2 flight does not automatically ensure entitlement to compensation or refunds. Jet2 offers a refund option within 24 hours of booking, but refunds may not be guaranteed beyond that timeframe. For precise details regarding compensation options in the event of flight cancellations, it is recommended to consult Jet2's specific policies.
Jet2 missed connection flight due to delay or cancellation
If your Jet2 flight is delayed or cancelled, resulting in a missed connecting flight that was booked under the same reservation, you might be eligible for compensation and/or a refund for the entire journey.
To determine your eligibility for compensation or a refund, you can use our convenient Claim Calculator, which is completely free to use.

Get up to £520 flight compensation for your Jet2 flight
With us, you can claim compensation in just a few minutes!
Claim now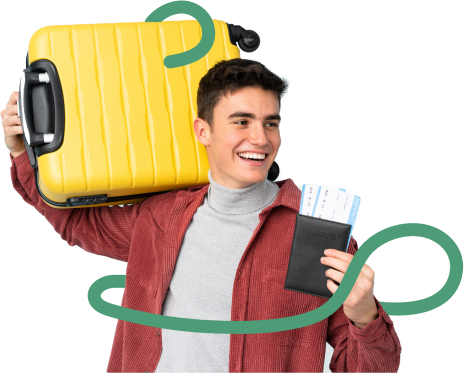 Check your Jet2 Flight status
To keep track of any potential flight delays, cancellations, or disruptions, check the status of your flight before heading to the airport. By visiting Jet2's website or mobile app you can find all the information about the status of your flight.
TIP: visit the departure airport website for estimated waiting time at security

How much compensation can I get for my delayed Jet2 flight?
The amount of compensation depends on the flight distance.
For flights shorter than 1,500 km, the compensation is £220.

For flights between 1,500 and 3,500 km, the compensation is £350.

For flights of over 1,500 kilometres within the EU, the compensation is also £350.

For flights of over 3,500 kilometres outside of the EU, the compensation is £520 —but if your flight was delayed by fewer than 4 hours, the total amount might be reduced by 50%.
Extraordinary circumstances — can Jet2 deny me compensation?
When a third party or force majeure causes a delay or cancellation, Jet2 has the right to refuse compensation. These are referred to as extraordinary circumstances.
Some of the most common extraordinary circumstances that allow Jet2 to deny your claim are:

Bad weather conditions, such as thick fog, heavy rain, or thunderstorms.

A strike, most often specifically within the aviation industry (for example, a strike of air traffic control workers at a specific airport).

However, a strike of the airline's crew is not considered an extraordinary circumstance!

Political circumstances, such as a terrorist attack or general security risk due to political unrest.

Natural disasters, including volcanic eruptions and hurricanes.

A collision between the aircraft and birds or other foreign objects.

An ill or unruly passenger.

Flight delays caused by the airport staff, such as extraordinarily long queues to security checks.

Keep in mind, however, that airlines can claim that an extraordinary circumstance occurred, even when this was not the case. They do this to avoid having to provide compensation to the affected passengers.
=> Make certain that you hold the airline accountable and that you receive your Jet2 compensation. Claiming with Flight-Delayed.co.uk increases your chance to get flight compensation! You can claim in a few minutes.
How long do I have to claim my Jet2 compensation and refund?
You have 6 years to claim compensation and/or a refund if you are to fly to or from the United Kingdom. Scotland is an exception, where you have 5 years to file a claim.
Check if you can still get compensation and a refund from Jet2 with our free Claim Calculator.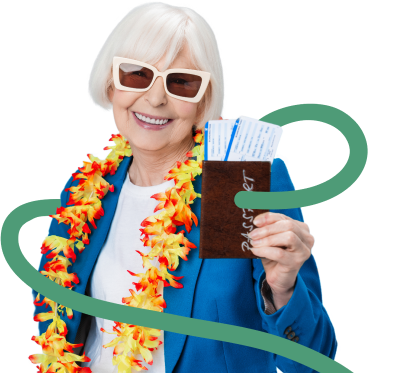 How long will it take to get my Jet2 compensation / Jet2 refund? 
Passengers who use Flight-Delayed.co.uk to claim flight compensation or a refund typically receive their money within a few weeks or months.
"After jet2 declining our claim after been delayed for 6 hours we went to flight direct, took them over 12 months and updated us every step of the way. Yes they take a large cut of the settlement but we were more than happy with what we received. Highly recommended."

However, if the airline is unresponsive and/or the claim must be filed in court, the wait time could be extended by several months or even years.
No matter how long the claim takes, our team will keep you informed of any significant developments in your case and will be available to answer any concerns you may have.
How to claim Jet2 compensation / Jet2 refund?
Claim with Flight-Delayed.co.uk: it only takes a few minutes and increases your chances of getting flight compensation!
If you are eligible for Jet2 flight compensation / Jet2 flight refund, you can choose to let our team of experts handle your claim. It will only take a few minutes to upload all required documents on our platform. Our legal experts will then take over from there, assessing your claim, preparing legal papers, contacting the airline's decision-makers, and, if necessary, taking your claim to court.
If you wish to learn more about our fees, please visit our Price List page.

Otherwise, if you are ready to claim, start the process right away — you can do it straight from your phone or your computer!

Why claim with Flight-Delayed.co.uk?
1m passengers helped
9 legal teams in 9 countries
98% of court cases won