Delayed Israir flight — get compensation
Is your Israir flight delayed by more than 3 hours? Your flight is covered by European EU261 and British passenger rights regulations. If the airline is responsible for the delay, you could be eligible for compensation of up to £520.
Determine your eligibility for compensation by using our free, no-obligation Claim Calculator. It takes less than a minute to find out if you qualify for compensation due to an Israir flight delay. If you meet the requirements, our team of experts at Flight-Delayed.co.uk can handle your claim from start to finish, all on a 'no win, no fee' basis. We're ready to advocate for your rights in court if necessary!
Cancelled Israir flight — refund and compensation rules 
If your Israir flight is cancelled, you may be eligible for compensation of up to £520, a ticket refund, or a combination of both, contingent on the particular circumstances.
When can I claim compensation for my cancelled Israir flight?
You can claim compensation if your Israir flight was canceled within 14 days before the initially scheduled departure date. It's essential to note that Israir must be at fault for the cancellation for you to be eligible for compensation. Additional information can be found in the "Extraordinary Circumstances" section of this article.
When can I claim a refund for my cancelled Israir flight?
If an Israir flight is cancelled, you have the entitlement to a refund if you opt not to accept the airline's substitute flight. Moreover, you can request a refund if Israir doesn't provide you with any alternative flight choice at all.
| Cancellation notice | Alternative flight | Compensation |
| --- | --- | --- |
| Fewer than 7 days in advance | Departs 1h+ earlier or arrived 2h+ later | Yes |
| 7-14 days in advance | Departs 2h+ earlier or arrived 4h+ later | Yes |
| Fewer than 14 days in advance | No alternative flight offered | Yes + refund |
Get up to £520 in flight compensation for your delayed or cancelled Israir flight.
You can apply with us in just a few minutes!
Claim now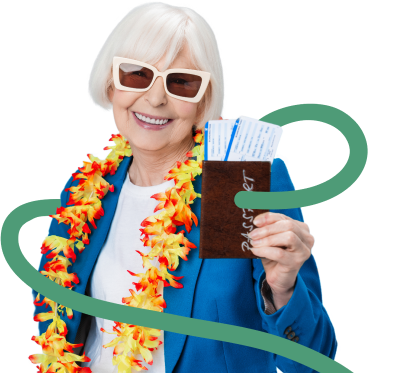 How much Israir compensation can I get for a delayed or cancelled flight?
The amount of compensation depends on the distance of your flight:
I was flying with Israir to a non-EU/non-UK country. Can I still claim compensation?
Please note that Israir, being an Israeli airline, makes only flights departing from Europe eligible for flight compensation under EU regulations. More information on the table below.
| Type of flight | Example | Compensation |
| --- | --- | --- |
| Flying with a British carrier | Tokyo to London with British Airways | Yes |
| Flying with a EU carrier | Amsterdam to London with KLM | Yes |
| Flying with a non-UK/non-EU carrier from the UK | London to Tokyo with Japan Airlines | Yes |
| Flying with a non-UK/non-EU carrier to the UK | Tokyo to London with Japan Airlines | No |
Extraordinary circumstances — can Israir deny me compensation?
When a delay or cancellation is the result of a third party or a force majeure event, Israir has the discretion to decline compensation, and these situations are typically known as 'extraordinary circumstances.'

Some of the most commonly encountered extraordinary circumstances include:
Bad weather conditions, such as thick fog, heavy rain, or thunderstorms.

A strike, most often specifically within the aviation industry (for example, a strike of air traffic control workers at a specific airport).

However, a strike of the airline's crew is not considered an extraordinary circumstance!

Political circumstances, such as a terrorist attack or general security risk due to political unrest.

Natural disasters, including volcanic eruptions and hurricanes.

A collision between the aircraft and birds or other foreign objects.

An ill or unruly passenger.

Flight delays caused by the airport staff, such as extraordinarily long queues to security checks.

Keep in mind, airlines may sometimes wrongly claim extraordinary circumstances to avoid compensation. Our legal experts are here to assist you. Submitting a claim with Flight-Delayed.co.uk is quick and easy. We operate on a 'no win, no fee' basis, so there's no financial risk for you

How long do I have to claim my Israir compensation and refund?
When your flight includes travel to or from the United Kingdom, you have up to 6 years to file a compensation and refund claim, with a 5-year exception for Scotland. For flights not involving the United Kingdom in their route, please be mindful that distinct local regulations may apply in each country.
Maximise your chance of a successful Israir claim.
Get your flight compensation and refund with the help of :site_name.
Claim now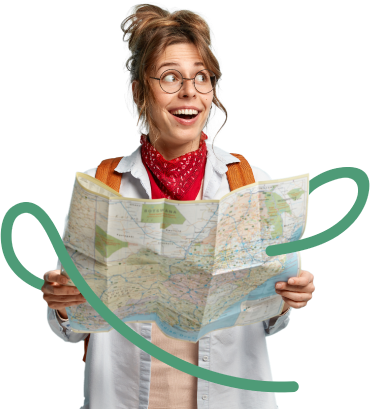 How long will it take to get my Israir compensation / Israir refund?
Passengers who use Flight-Delayed.co.uk to claim flight compensation or a refund usually receive their money back within a few weeks or months.
If the airline does not respond, or if the claim has to be taken to court, the waiting period could potentially extend, ranging from several more months to, in some cases, a few years.
Rest assured that, regardless of the duration of your claim, our team will keep you informed of any significant developments in your case and will be available to answer any questions you may have.
How to claim Israir compensation / Israir refund?
Start by checking if you can get compensation or a refund for your Israir flight using our simple Claim Calculator.
If you're eligible, you can let our experienced legal team handle everything. We've won 98% of cases in court over the past decade, so you can relax while we do the work. Just upload your documents, and we'll assess your claim, prepare legal paperwork, contact the airline, and, if needed, take your claim to court.
Why claim with Flight-Delayed.co.uk?
1m passengers helped
9 legal teams in 9 countries
98% of court cases won
About Israir Airlines
Israir Airlines is an Israeli airline with a long-standing history, founded in 1989. Operating as a full-service carrier, Israir offers both domestic and international flights. The airline's fleet comprises modern and well-maintained aircraft, ensuring passengers a safe and comfortable travel experience. Israir is known for its commitment to providing a variety of travel options for both leisure and business travellers, connecting them to destinations across Europe and the Middle East.
Useful links
We can also help you claim flight compensation for flights with other airlines, such as Xiamen Airlines, World2Fly, Swiftair, or Surinam Airways.