How much compensation can I get for a delayed or cancelled India flight?
Due to the fact that India is not part of Europe, only flights with European airline operators or flights with European origins are eligible for compensation for flight delays or cancellations. Only flights with delays of at least 3 hours or cancellations that take place less than 14 days before the scheduled departure are entitled to compensation. Keep in mind that the airline also needs to be liable for the disruption.
You might be entitled to flight compensation if your India flight was delayed for 3 hours or more or cancelled within 14 days of departure. Flight compensation is calculated per passenger and is calculated by the distance of your flight.
Keep in mind that if your flight is delayed or cancelled, the airline owes you specific help. This covers food, drinks, communications, travel, and lodging—all in the form of vouchers. At the airline's service desk in the airport, you can directly redeem these vouchers. The airline is still responsible for paying you back if they don't send vouchers, so you can still make the necessary purchases and save your receipts.

Flight compensation for a delayed flight from/to India — check if you're eligible now!
According to EU legislation, you can be eligible for flight compensation if your India flight was delayed. You may be eligible to get up to £520 in flight compensation per person if your flight from Europe to India was delayed, regardless of the airline you were using to get there. Be careful; you can only receive flight compensation for flights departing from European airports and/or operated by European airlines because India is not a part of Europe.
You must fulfil the following conditions to be eligible for India delayed flight compensation:
The length of the delay: your India flight arrived more than 3 hours later than scheduled

The responsibility of the airline: you can only claim India flight compensation if the airline can be held responsible for the delay. (More details are provided below; the airline is not compelled to compensate passengers for delays brought on by "Extraordinary Circumstances").
The compensation amount varies depending on the flight distance: the longer your flight, the higher the compensation.

Did you experience a flight disruption to or from India?
Claim flight compensation and get up to £520!
Claim now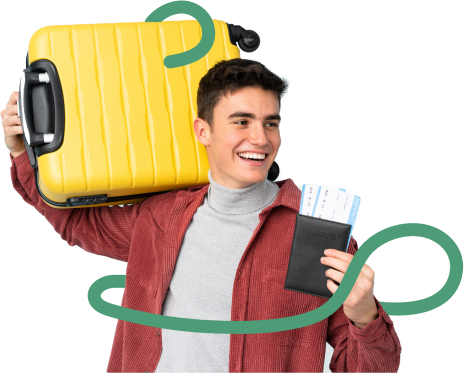 Cancelled flight from India — compensation and refund policies
You may be eligible for flight compensation of up to £520 per passenger, a ticket refund, or both for your cancelled India flight under specified circumstances. Discover when you can be qualified for each of these benefits by reading on!
Claim flight compensation for your cancelled flight from India
You may be qualified for up to £520 in flight compensation per passenger if your India flight is cancelled and the ensuing criteria are satisfied:

Less than 14 days before the scheduled departure, your India flight was cancelled, AND,

The airline was responsible for the cancellation (See the "Extraordinary Circumstances" section for more information on why airlines can refuse to compensate passengers).
| Cancellation notice | Alternative flight | Compensation |
| --- | --- | --- |
| Fewer than 7 days in advance | Departs 1h+ earlier or arrived 2h+ later | Yes |
| 7-14 days in advance | Departs 2h+ earlier or arrived 4h+ later | Yes |
| Fewer than 14 days in advance | No alternative flight offered | Yes + refund |
You cannot, however, make a claim for compensation if an industrial action - such as a riot or wildfire - led to the cancellation of the India flight because this would count as an "extraordinary circumstance".
Ask for the refund for your cancelled flight from India
If your flight to India was cancelled, you could get a full refund of your ticket if you can confirm that:

You were not provided with a replacement flight by the airline, OR,

You rejected the airline's offer to book you on another flight.
Are you questioning your ability to receive flight compensation?
Use our free, no-obligation Claim Calculator to double-check!
Check my flight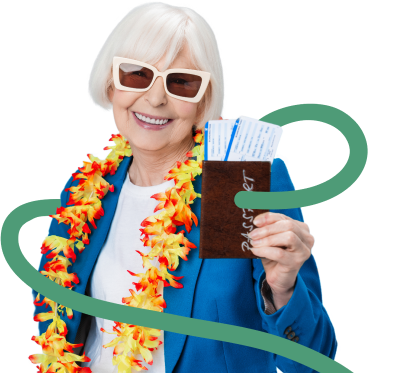 Were you offered a voucher for your cancelled flight from India? Here's what you should do.
Airlines might give passengers travel vouchers rather than cash refunds when a flight is delayed or cancelled. We strongly warn against taking them for the following reasons, among others:

The travel voucher has to be used to reserve a new flight with the same airline. The airline also has the right to set a deadline for using the voucher.
Flight delayed or cancelled to India, am I also entitled to flight compensation?
Under some conditions, yes. Given that India is not a member of the European Union, European laws (EU261) only apply to flights that originate in the EU and/or are operated by European airlines.
According to European legislation, if you flew from India on a non-EU carrier, you cannot claim flight compensation. More information is in the table below.
| Type of flight | Example | Compensation |
| --- | --- | --- |
| Flying with a British carrier | Tokyo to London with British Airways | Yes |
| Flying with a EU carrier | Amsterdam to London with KLM | Yes |
| Flying with a non-UK/non-EU carrier from the UK | London to Tokyo with Japan Airlines | Yes |
| Flying with a non-UK/non-EU carrier to the UK | Tokyo to London with Japan Airlines | No |
Was your flight operated by a European airline?
Check your flight compensation eligibility now!
Check my flight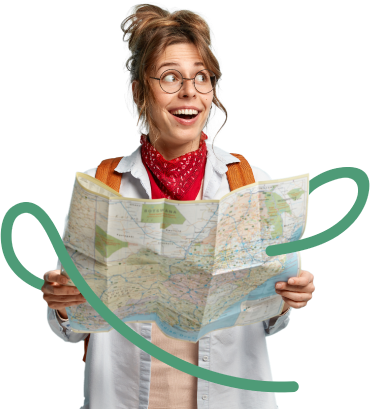 Extraordinary circumstances disrupted my India flight - can the airline really deny my claim?
Even if your flight was cancelled or delayed for more than 3 hours, the airline has the right to refuse to grant you compensation. When a third party or unforeseeable event — rather than the airline — is to blame for the delay or cancellation, extraordinary circumstances are applied to rightfully prevent passengers from receiving flight compensation.
The following list includes a few examples of extraordinary circumstances:
Bad weather conditions, such as thick fog, heavy rain, or thunderstorms.

A strike, most often specifically within the aviation industry (for example, a strike of air traffic control workers at a specific airport).

However, a strike of the airline's crew is not considered an extraordinary circumstance!

Political circumstances, such as a terrorist attack or general security risk due to political unrest.

Natural disasters, including volcanic eruptions and hurricanes.

A collision between the aircraft and birds or other foreign objects.

An ill or unruly passenger.

Flight delays caused by the airport staff, such as extraordinarily long queues to security checks.

Don't worry; we'll investigate what caused your India flight to be delayed or cancelled. Our experts will take care of everything for you by comparing internal and external aviation data to make sure that you get your India flight compensation.
How long can I claim for my delayed or cancelled flight from India?
This varies depending on the country you are flying from.
One of the longest time frames in Europe is available in the United Kingdom, where you can submit a claim for flight compensation up to 6 years following your flight. The exception is Scotland, where you have 5 years to claim compensation.
Use our free Claim Calculator to determine whether you might be eligible for flight compensation and/or a refund for your disrupted flight to India.
How long before I receive my flight compensation for my flight from India?
Depending on how quickly the airline responds, passengers who submit claims through Flight-Delayed.co.uk often receive compensation or refunds within a few weeks or months.
The claim procedure could take months or years if legal action needs to be taken because of the airline's inability to respond or denial of our original request.
No matter how long the claim takes, our professionals will keep you updated and be ready to answer any questions.
How can I claim for a India flight cancelled or delayed?
Register your claim with Flight-Delayed.co.uk to save time and money!
When you file a claim through Flight-Delayed.co.uk, a claim specialist is assigned to your case immediately. To defend your rights, they will then investigate your claim, gather all necessary data, contact the airline, and, if necessary, launch a lawsuit.
You must first give us detailed information about what transpired on the flight in order to make a claim for flight compensation with Flight-Delayed.co.uk. Keep a copy of your passport, boarding pass, ticket number, and any receipts you receive as a result of a delay or cancellation. Our experts can help you get India flight compensation more easily the more details we have regarding your delayed flight!

Why claim with Flight-Delayed.co.uk?
1m passengers helped
9 legal teams in 9 countries
98% of court cases won
About India
India is a beautiful country full of life and celebration that eventually ends up on every traveller's bucket list since it is entrenched in traditions but still continually surprising at every turn. Explore glistening palaces, reverent temples, vast tea plantations, and vibrant markets while learning about the fascinating religions and ingrained local traditions.
There are now 450 airports in India, with many more set to open soon. The Airports Authority of India, sometimes known as It AAI, operates more than 160 airports nationwide. Others run routinely scheduled commercial flights, while some are air schools, private, or military sites with a few commercial flights. The principal airports serving India's international gateways are located in Mumbai, Delhi, Bengaluru (Bangalore), Kochi, Kolkata, Chennai, and Hyderabad. Situated in the national capital of Delhi lies India's busiest airport, Indira Gandhi International Airport, based on both passenger and cargo volume.
A sizable number of international airlines offer Regular flights to India. Air India, Emirates, and Etihad are some of the most popular options.
Useful links