GullivAir flight delayed — get flight compensation
If the airline's error caused your GullivAir flight to be delayed by more than 3 hours, you may be entitled to up to £520 per person in travel compensation.
Claim online with Flight-Delayed.co.uk! If you qualify for GullivAir delayed flight compensation, our experts will manage the whole claim process for you on a "no win, no fee" basis.
Get the help you deserve to claim your GullivAir compensation!
Put your claim in good hands with Flight-Delayed.co.uk
Claim compensation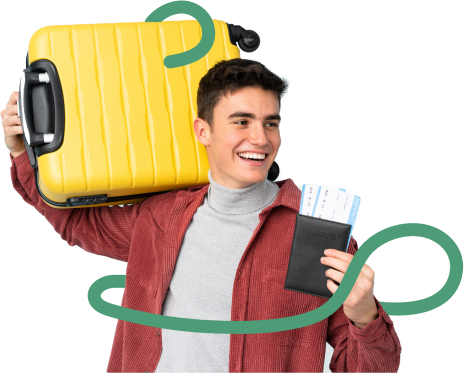 GullivAir flight cancelled — refund and compensation policies 
It is all contingent on the events surrounding your GullivAir trip's cancellation. Depending on the circumstances, you could be entitled to a GullivAir refund, flight compensation of up to £520, or perhaps both!
When to claim flight compensation for my cancelled GullivAir flight?
You can be entitled to flight compensation if a GullivAir flight is cancelled and the cancellation was announced less than 14 days before the flight's intended departure.
Take note that GullivAir's actions must have caused the cancellation in order for you to be eligible for flight compensation. More information is provided in the "Extraordinary Circumstances'' section of this page.
When to claim a refund for my cancelled GullivAir flight?
You can always claim a refund if a GullivAir flight is cancelled as long as you chose not to take the airline's alternative provided flight. If the airline failed to make an effort to arrange another flight for you, you may also ask for a refund.

| Cancellation notice | Alternative flight | Compensation |
| --- | --- | --- |
| Fewer than 7 days in advance | Departs 1h+ earlier or arrived 2h+ later | Yes |
| 7-14 days in advance | Departs 2h+ earlier or arrived 4h+ later | Yes |
| Fewer than 14 days in advance | No alternative flight offered | Yes + refund |
Was your GullivAir flight delayed or cancelled?
Let us do all the work for you and hold the airline accountable!
Claim compensation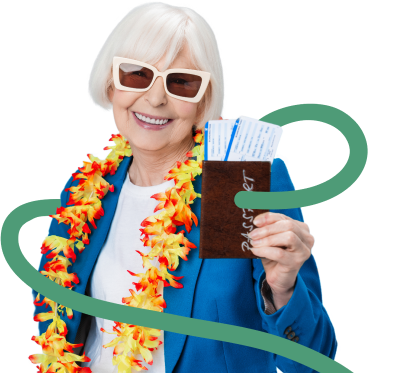 How much GullivAir compensation can I get for a delayed or cancelled flight?
The distance of the flight determines the amount of the compensation:

I was flying with GullivAir to a non-EU country. Can I still claim compensation?
You absolutely can. Due to the fact that the company's headquarters are in Sofia, Bulgaria, the EU flight compensation regulations apply to every flight operated by GullivAir. Even if you were on a GullivAir trip to or from, let's say, the Maldives, you are still qualified to file a claim for compensation for a flight disruption.
Conditions, however, may change if your flight is operated by a non-EU carrier, as shown in the table below.
| Type of flight | Example | Compensation |
| --- | --- | --- |
| Flying with a British carrier | Tokyo to London with British Airways | Yes |
| Flying with a EU carrier | Amsterdam to London with KLM | Yes |
| Flying with a non-UK/non-EU carrier from the UK | London to Tokyo with Japan Airlines | Yes |
| Flying with a non-UK/non-EU carrier to the UK | Tokyo to London with Japan Airlines | No |
Extraordinary circumstances — can GullivAir deny me compensation?
Compensation might not be granted when a delay or cancellation wasn't GullivAir's fault but rather a third party or an unexpected circumstance. Under such conditions, which we refer to as extraordinary circumstances, the airline is not obligated to provide compensation.
Some of the most frequent extraordinary circumstances are listed below:

Bad weather conditions, such as thick fog, heavy rain, or thunderstorms.

A strike, most often specifically within the aviation industry (for example, a strike of air traffic control workers at a specific airport).

However, a strike of the airline's crew is not considered an extraordinary circumstance!

Political circumstances, such as a terrorist attack or general security risk due to political unrest.

Natural disasters, including volcanic eruptions and hurricanes.

A collision between the aircraft and birds or other foreign objects.

An ill or unruly passenger.

Flight delays caused by the airport staff, such as extraordinarily long queues to security checks.

Airlines could claim that extraordinary circumstances transpired even if that wasn't the case. In an effort to avoid having to pay compensation, airlines regularly use this tactic.
Make sure if you are entitled to flight compensation — check your flight now with Flight-Delayed.co.uk
How long do I have to claim my GullivAir compensation and refund?
To make a claim for compensation, you have 3 years under Bulgarian law. As a result, you normally have up to 3 years to file a claim if you utilise GullivAir to fly to or from Sofia.
Since the timeframe for filing a claim changes depending on your flight route, it may be different if you were flying out of the UK, where you had 6 years to do so.
Get up to £520 for your delayed or cancelled GullivAir flight!
Claim your compensation the easy way with Flight-Delayed.co.uk
Claim now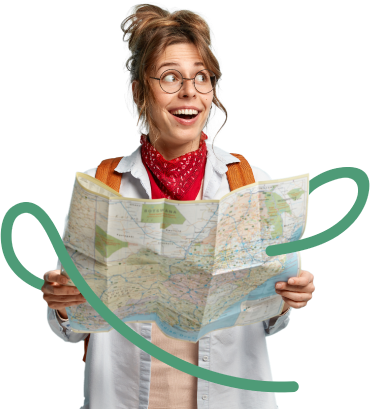 How long will it take to get my GullivAir compensation / GullivAir refund? 
Passengers who submit a claim with Flight-Delayed.co.uk for flight compensation or a refund usually receive their money within a few weeks or months.
However, if the airline is unresponsive and/or the claim needs to be filed in court, this period may be extended by a few additional months or perhaps a few years.
Regardless of how long the claim process takes, the Flight-Delayed.co.uk team will keep you up to date on any essential information about your case and be able to address any questions you may have.
How to claim GullivAir compensation / GullivAir refund?
Submit your claim now — Flight-Delayed.co.uk makes the claiming process simple.
You will just need a short amount of time to complete your details on our website and upload any required paperwork. The following step will be for our legal team to review and assess your claim, create the necessary documentation, contact the airline, and, if necessary, file a lawsuit on your behalf. No win, no fee = no risks for you.
Why claim with Flight-Delayed.co.uk?
1m passengers helped
9 legal teams in 9 countries
98% of court cases won
About GullivAir
With its primary hub airport in Sofia, Bulgaria, and a subsidiary hub at Henri CoandÄ Airport (OTP), Bucharest, GullivAir was founded in 2020. The low-cost airline from Bulgaria operates regularly scheduled flights to and from those countries as well as to long-haul destinations like the Dominican Republic and the Maldives. In the future, routes to India and North American locations are anticipated.