How much compensation can I get for a delayed or cancelled South Africa flight?
Given that South Africa is not a part of Europe, you can only be eligible for compensation if your flight was flown by a European airline and/or its origin was in Europe. Unless your incoming flight was delayed by at least three hours or the South Africa flight was cancelled fewer than 14 days before your departure, you won't be eligible for compensation for a delayed or cancelled Africa flight. You must keep in mind that the airline must also be held liable for the disrupted flight.
You may be eligible to receive flight compensation if your flight from South Africa was delayed by more than 3 hours or cancelled less than 14 days before departure. The amount of compensation you could receive will depend on the distance of your flight and is awarded per individual passenger.




The airline is required to offer you further assistance if your flight gets delayed or cancelled. This includes vouchers for food and beverages, transportation and, if required, accommodation. The airline's service desk in the airport is where the vouchers can be redeemed. You can still make the essential purchases and save the receipts if the airline doesn't give you vouchers; they nevertheless have to give you a refund.

Flight compensation for a delayed flight from/to South Africa — check if you're eligible now!
Was your South Africa flight delayed? You might be eligible for flight compensation of up to £520 under the EU regulations! South Africa is not part of Europe, which means that you can only claim flight compensation for flights that departed from a European airport and/or were operated by a European airline.
It is essential to ensure that your South Africa delayed flight meets the following criteria:

The length of the delay: your South Africa flight was delayed by more than 3 hours

The responsibility of the airline: you can only claim South Africa flight compensation if the airline was at fault for the delay, i.e. if the delay was not caused by an unforeseeable event or a third party. Please refer to "Extraordinary Circumstances" for more information about this.
The compensation amount varies depending on the flight distance: the longer your flight, the higher the compensation.

Cancelled flight from South Africa — Compensation and refund policies
If your flight from South Africa was cancelled, you might receive flight compensation.
Claim flight compensation for your cancelled flight from South Africa
Provided that your flight meets the following requirements:

Your flight was cancelled less than 14 days before departure, AND

The airline is accountable for the cancellation. However, keep in mind that there are cases in which the airline can deny compensation to passengers. For more information about this matter check the "extraordinary circumstances" section of this article.
| Cancellation notice | Alternative flight | Compensation |
| --- | --- | --- |
| Fewer than 7 days in advance | Departs 1h+ earlier or arrived 2h+ later | Yes |
| 7-14 days in advance | Departs 2h+ earlier or arrived 4h+ later | Yes |
| Fewer than 14 days in advance | No alternative flight offered | Yes + refund |
If your flight was cancelled due to an unforeseeable event, such as a strike or an airport fire, you will not be qualified to receive compensation for your South Africa flight cancellation. This is because airlines have no control over these occurrences, which are also known as "extraordinary circumstances".
Ask for the refund of your flight from South AfricaTicket refund policies.
You are also eligible for the entire ticket refund if your South Africa flight is cancelled. Compensation is not the same as a refund. Passengers get compensated for their South Africa flight when an airline cancels the flight and is at fault. Any passenger, however, who eventually chooses not to book a flight with the airline is eligible for the refund.
If your flight from South Africa was cancelled and the airline failed to offer you an alternative flight, or you declined the flight offered by the airline, you are entitled to request a full monetary refund for your ticket.

Was your flight from South Africa cancelled?
At Flight-Delayed.co.uk we help you get your rightful flight compensation!
Claim now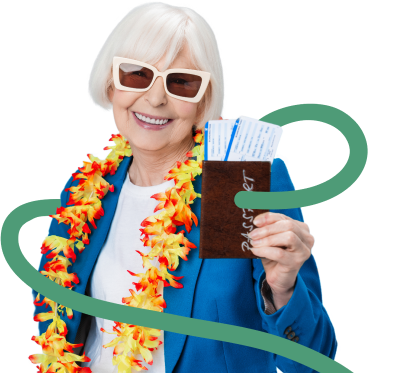 Were you offered a voucher for your cancelled flight from South Africa? Here's what you should do.
If you are offered a travel voucher as compensation for your cancelled flight from the airline, we advise against accepting it for the following reasons:

Accepting a travel voucher obligates you to book another flight with the same airline, what is more, vouchers typically have a specific expiration date, that forces you to use the voucher within a specific time frame.
Flight delayed or cancelled to South Africa, am I also entitled to flight compensation?
It can be frustrating when your flight is delayed, cancelled, or you're denied boarding. However, if you're flying with an EU-based airline or departing from an EU airport, there is some good news.
You may be eligible for compensation under EU Regulation 261/2004. This regulation covers all flights departing from EU member states as well as flights arriving in the EU from non-EU countries operated by EU-based airlines.
| Type of flight | Example | Compensation |
| --- | --- | --- |
| Flying with a British carrier | Tokyo to London with British Airways | Yes |
| Flying with a EU carrier | Amsterdam to London with KLM | Yes |
| Flying with a non-UK/non-EU carrier from the UK | London to Tokyo with Japan Airlines | Yes |
| Flying with a non-UK/non-EU carrier to the UK | Tokyo to London with Japan Airlines | No |
Extraordinary circumstances disrupted my South Africa flight — can the airline really deny my compensation claim ?
There are scenarios in which the airline may refuse to provide flight compensation to passengers, despite their flight being delayed or cancelled. These situations are referred to as extraordinary circumstances, in which the delay or cancellation was not caused by the airline but by a third party or unforeseeable event.
The following are some examples of extraordinary circumstances:
Bad weather conditions, such as thick fog, heavy rain, or thunderstorms.

A strike, most often specifically within the aviation industry (for example, a strike of air traffic control workers at a specific airport).

However, a strike of the airline's crew is not considered an extraordinary circumstance!

Political circumstances, such as a terrorist attack or general security risk due to political unrest.

Natural disasters, including volcanic eruptions and hurricanes.

A collision between the aircraft and birds or other foreign objects.

An ill or unruly passenger.

Flight delays caused by the airport staff, such as extraordinarily long queues to security checks.
We take care of it for you so you don't have to worry about identifying why your South Africa flight was delayed or cancelled. In order to ensure that you receive the money you paid for your South Africa flight, let our professionals check internal and external aviation data on your behalf!
How long can I claim for my delayed or cancelled flight from South Africa?

The deadline for submitting a compensation claim is determined based on the regulations of departure and arrival countries of your flight, as well as the airline's headquarters.
Therefore, passengers who travelled to or from South Africa have a time limit of 5 years to claim flight compensation according to South African law. However, if the flight was operated by a British airline or to/from the UK, passengers can file a claim within 6 years in accordance with British law.


Wondering if you can still claim for your South Africa flight.
Check it now for free with our Claim Calculator!
Check my flight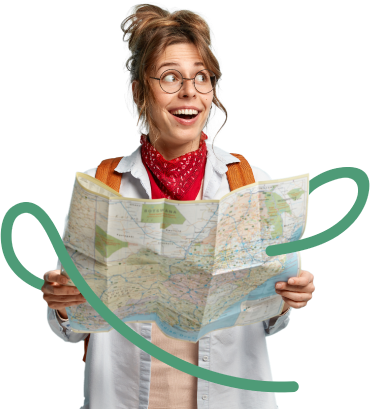 How long before I receive my flight compensation for my flight from South Africa?
The timeframe for receiving compensation or a refund varies depending on the airline's responsiveness, but generally, passengers can expect to receive it within a few weeks to a few months.
However, if the airline is unresponsive or denies our initial request, we may need to take legal action, which could prolong the claim process by several months to several years.
Rest assured that our experts will keep you informed of any developments and will be available to answer your questions throughout the entire process, no matter how long it takes to resolve your claim.
How can I claim for a South Africa flight cancelled or delayed?

You can easily file a claim for your flight with Flight-Delayed.co.uk. Just provide us with the necessary details and we'll handle the rest!
Once you submit your claim, one of our experts will be assigned to your case. They'll thoroughly examine your claim, prepare all required legal documents, negotiate with the airline on your behalf, and, if required, fight for your rights in court!

You will need to provide us details about your flight in order to submit a claim for flight compensation with Flight-Delayed.co.uk. Don't forget to store your passport, reservation number, boarding pass, and receipts for any fees paid for due to a delay or cancellation. Our experts will be better able to help you collect South Africa flight compensation the more details we have on your disrupted flight!
Why claim with Flight-Delayed.co.uk?
1m passengers helped
9 legal teams in 9 countries
98% of court cases won
About South African
South Africa is a country of natural wonders and diverse cultures, with many popular attractions such as Kruger National Park, Table Mountain, and Cape Town. South Africa has several international airports, hence several national and international carriers offer flights to and from the country. South African Airways is the flag carrier and largest airline in the country, with a network that includes destinations in Africa, Europe, America and Asia. Other airlines that operate in South Africa include British Airways, Emirates and Qatar Airways, and Ethiopian Airlines, among others.