I had a delayed Eastern Airways flight. Am I eligible for compensation?
Yes, but only if your flight was delayed by at least 3 hours.
As shown in the infographic below, British and European law split delayed flights eligible for compensation into three categories, depending on the distance between the departure and arrival airports. However, as the vast majority of Eastern Airways flights happen within the mainland UK, in case of a delayed Eastern Airways flight, you will most likely be eligible for £220 in delayed flight compensation.

How much compensation can I get for my delayed or cancelled Eastern Airways flight?
The compensation amount is based on the distance of your flight and is per passenger:
Cancelled Eastern Airways flight? You might be eligible for both compensation and a refund!
Depending on the exact circumstances, if you had a cancelled Eastern Airways flight, you might be entitled to compensation, a refund, or both!
| Cancellation notice | Alternative flight | Compensation |
| --- | --- | --- |
| Fewer than 7 days in advance | Departs 1h+ earlier or arrived 2h+ later | Yes |
| 7-14 days in advance | Departs 2h+ earlier or arrived 4h+ later | Yes |
| Fewer than 14 days in advance | No alternative flight offered | Yes + refund |
Extraordinary Circumstances - Can Eastern Airways really deny me my claim?
If Eastern Airways was not responsible for the delay, cancellation or denied boarding, they can deny your claim for flight compensation. Those situations are referred to as Extraordinary Circumstances.
Here is a non-exhaustive list of the most common extraordinary circumstances that allow Marabu to deny your claim:
Bad weather conditions, such as thick fog, heavy rain, or thunderstorms.

A strike, most often specifically within the aviation industry (for example, a strike of air traffic control workers at a specific airport).

However, a strike of the airline's crew is not considered an extraordinary circumstance!

Political circumstances, such as a terrorist attack or general security risk due to political unrest.

Natural disasters, including volcanic eruptions and hurricanes.

A collision between the aircraft and birds or other foreign objects.

An ill or unruly passenger.

Flight delays caused by the airport staff, such as extraordinarily long queues to security checks.

If any of the above happens to your flight, the airline can rightfully deny you the flight compensation claim. Please note that, however, it's always worth checking whether the extraordinary circumstances indeed happened. We can do so for you, for free — simply use our Claim Calculator and let us know more about your flight.
Our professional team will review your claim and determine whether you are eligible for compensation. We operate on a 'no win, no fee' basis — so if your claim cannot be processed, you will not have to pay us anything.
Let us fact-check the airline!
We can help you get your compensation even if the airline already denied your claim!
Claim now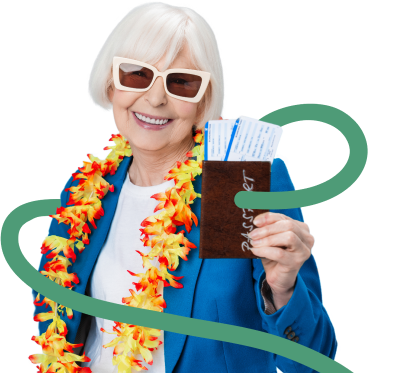 How long does it take to get my compensation from Eastern Airways?
It highly depends on your unique case.
There are claims that we can settle between us and the airline and get you your money within weeks.
However, there are also cases that take months or even years to finalise due to the airline's unresponsiveness or lengthy court proceedings. Rest assured, however, that we will always keep you informed on the developments in your claim and fight for your rights until the very end.
Why claim with Flight-Delayed.co.uk?
1m passengers helped
9 legal teams in 9 countries
98% of court cases won