Dusseldorf Airport flight delayed — claim flight compensation
If your flight was delayed at Dusseldorf Airport, you might be entitled to flight delay compensation under EU Regulation 261/2004. This regulation, also known as EU261, establishes rules on compensating passengers for flight delays, cancellations, and overbooking.
To be eligible for compensation:
Your flight must have been delayed by more than 3 hours upon arrival

The airline was responsible for the delay (If the delay was caused by extraordinary circumstances, such as bad weather or a strike, the airline may not be held responsible and, therefore, would not have to compensate passengers.)
Was your flight delayed at Dusseldorf airport?
You could get up to £520 in flight compensation!
Claim now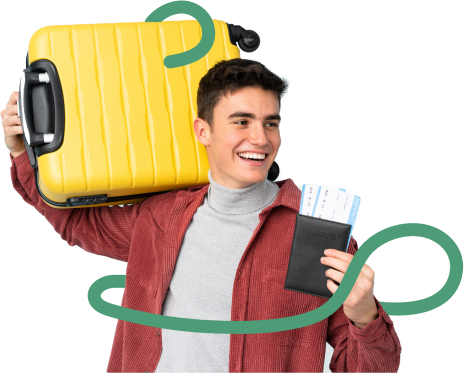 Flight cancelled at Dusseldorf airport — flight compensation and refund policies
If your flight is cancelled at Dusseldorf airport, the airline is required to offer you the choice between re-routing as soon as possible or a ticket refund. In the case of a refund, you would be entitled to a full refund of your ticket, including additional services such as checked baggage.
How to get compensation for my Dusseldorf Airport flight cancelled?
Regarding compensation, you may also be entitled to it if:
the cancellation is the airline's responsibility,

and the cancellation happened less than 14 days before the scheduled departure.
See the table below for more details.
| Cancellation notice | Alternative flight | Compensation |
| --- | --- | --- |
| Fewer than 7 days in advance | Departs 1h+ earlier or arrived 2h+ later | Yes |
| 7-14 days in advance | Departs 2h+ earlier or arrived 4h+ later | Yes |
| Fewer than 14 days in advance | No alternative flight offered | Yes + refund |
It's worth noting that if your flight was cancelled because of extraordinary circumstances, such as bad weather or a strike, the airline can not be held responsible and thus would not have to compensate passengers.

How to get a refund for my Dusseldorf Airport flight cancelled?
You may also request a refund of your flight ticket if you were not provided an alternative flight or were offered one but chose not to take it.
A word of caution: Do not accept a travel voucher from the airline. You'd have to book a flight with the same airline that previously let you down, and if the company went bankrupt, you'd lose your money.

Figure out if you can get flight compensation, a refund or both with Flight-Delayed.co.uk!
Use our free Claim Calculator and determine your eligibility in no time!
Check my flight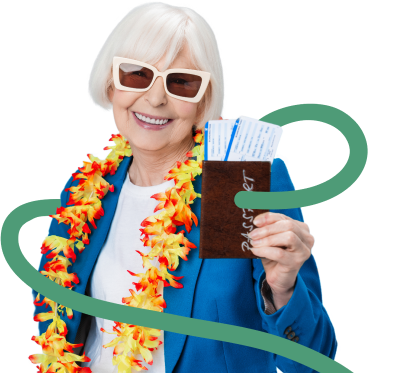 Delayed or cancelled flight at Dusseldorf airport — How much flight compensation could I receive?
The amount of flight compensation you may be entitled to receive for a delayed or cancelled flight at Dusseldorf Airport will depend on the distance of the flight and the length of the delay or cancellation.
I was flying from outside of Europe and my flight to Dusseldorf was delayed or cancelled, am I still entitled to flight compensation?
Your eligibility for flight compensation depends on a few different variables. The EU261 regulation, which establishes rules for compensating passengers in the event of flight cancellations, delays, and overbooking, applies to flights departing from any airport in the European Union, along with flights arriving in the EU with EU-based airlines.
| Type of flight | Example | Compensation |
| --- | --- | --- |
| Flying with a British carrier | Tokyo to London with British Airways | Yes |
| Flying with a EU carrier | Amsterdam to London with KLM | Yes |
| Flying with a non-UK/non-EU carrier from the UK | London to Tokyo with Japan Airlines | Yes |
| Flying with a non-UK/non-EU carrier to the UK | Tokyo to London with Japan Airlines | No |
Why claim with Flight-Delayed.co.uk?
1m passengers helped
9 legal teams in 9 countries
98% of court cases won
Extraordinary circumstances, situations in which the airline can deny you flight compensation 
Under EU Regulation 261/2004, airlines don't have to pay compensation for flight delays or cancellations if the disruption was caused by "extraordinary circumstances." These are defined as events that could not have been avoided even if all reasonable measures had been taken. Some examples of extraordinary circumstances include:
Bad weather conditions, such as thick fog, heavy rain, or thunderstorms.

A strike, most often specifically within the aviation industry (for example, a strike of air traffic control workers at a specific airport).

However, a strike of the airline's crew is not considered an extraordinary circumstance!

Political circumstances, such as a terrorist attack or general security risk due to political unrest.

Natural disasters, including volcanic eruptions and hurricanes.

A collision between the aircraft and birds or other foreign objects.

An ill or unruly passenger.

Flight delays caused by the airport staff, such as extraordinarily long queues to security checks.
Wondering if your situation applies to flight compensation?
Wait no more and check your flight with our free, no-obligation Claim Calculator!
Check my flight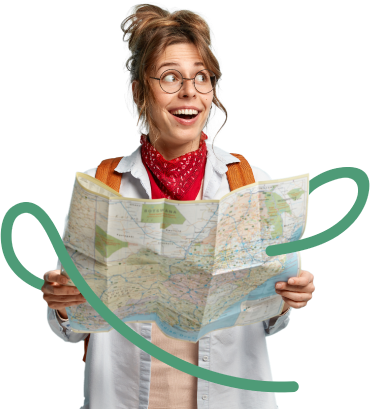 How much time do I have to submit my flight compensation claim?

The regulations of your location of origin, destination, and the country where the airline's headquarters are located regulate the time frame for filing a claim.
For example, if you took an Air France flight from Dusseldorf Airport to London Stansted, you may be eligible for compensation under the following conditions:

According to French legislation, you have 5 years

3 years according to German legislation

According to British law, the maximum time frame is 6 six years.
Latest updates on Dusseldorf Airport disruptions today: check your Dusseldorf Airport flight status
You can find out if your flight to or from Dusseldorf Airport has been delayed or cancelled in a few ways:

Check the airport's website: Dusseldorf Airport's website (www.dus.com) provides real-time flight information, including any flight delays or cancellations. You can also find any updates or announcements regarding the airport's operations.

Check with your airline: If you know your flight's airline, you can check their website or contact them directly to find out about your flight's status. Many airlines also offer mobile apps that allow you to check your flight's status and receive notifications about changes.
Check the status of your flight before going to the airport with Flight Tracking apps, for instance.
Flight delayed or cancelled — our tips on how to kill time at Dusseldorf Airport!
If you find yourself with a delayed flight or long layover at Dusseldorf Airport, there are a few ways you can make the most of your time. Here are a few tips:
Explore the airport: Dusseldorf Airport offers a variety of shops and restaurants, so take the time to walk around and discover what the airport has to offer. You can find everything from luxury boutiques to souvenir shops and local specialties.

Relax in a lounge: If you have access to an airport lounge, take advantage of the comfortable seating and amenities such as free Wi-Fi, refreshments and sometimes even shower facilities.

Get some exercise: Even if you're stuck in the airport, you can still get a workout in. Many airports have walking routes or a gym to help you stay active.

Use the time to catch up on work or entertainment: Use the free Wi-Fi to check your email, catch up on work or stream a movie or TV show to pass the time.

Visit Dusseldorf city: Dusseldorf Airport has a very good connection with the city, you can reach it by train or bus, if you have enough time, you can visit the city, whether it be for shopping, dining or seeing the sights.
About Dusseldorf airport
Dusseldorf Airport (DUS) is one of the major airports in Germany, located about 8 kilometres northwest of Dusseldorf city centre. It is the third-largest airport in Germany in terms of passenger traffic, serving over 28 million passengers in 2019. The airport has two terminals, Terminal A and Terminal C, connected by a free shuttle service. It offers a wide range of amenities and services, including shopping, dining, lounges, and business facilities.
The airport serves as a major hub for destinations within Europe and also offers non-stop flights to destinations around the world. The airport has a direct rail connection to Dusseldorf's central station, which is well connected to other German cities, taking around 15 minutes.
Dusseldorf Airport (DUS) serves as a hub for several airlines, providing a wide range of destinations for passengers. Some of the major airlines that operate flights to and from Dusseldorf Airport include: Eurowings, Lufthansa, EasyJet, Ryanair and Turkish Airlines.
Useful links