Brussels South Charleroi Airport flight delayed — claim flight compensation
You may be eligible for up to £520 in flight compensation if the airline caused the delay of 3+ hours on your flight to or from Brussels South Charleroi Airport.
However, take note that the airline will not grant you flight compensation if the delay was brought on by a third party or an "extraordinary circumstance" (more information found below).

Was there a greater-than-3-hour delay on your flight from Charleroi Airport?
Get up to £520 per passenger by claiming for flight compensation right now with Flight-Delayed.co.uk!
Claim now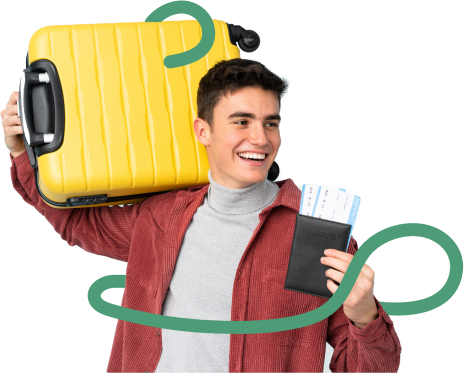 Flight cancelled Brussels South Charleroi Airport — flight compensation and refund policies
If your flight to or from Brussels Airport is cancelled, you might qualify for flight compensation worth up to £520, a full monetary refund, or, in some cases, both!
How to get compensation for my Brussels South Charleroi Airport flight cancelled?
In order to be eligible for flight compensation for a flight that was cancelled out of Brussels South Charleroi Airport:
Your flight must have been cancelled less than 14 days before the scheduled departure date, AND,
The cancellation must be the airline's fault (for further information on the instances in which the airline may reject your claim, see the "Extraordinary Circumstances" section of this page.)
How to get a refund for my Brussels South Charleroi Airport flight cancelled?
If you were not given the option of taking an alternative flight or if you were given the option but chose not to, you can also ask for a full refund for your ticket.
A word of advice: Don't ever accept an airline travel voucher! You would be required to book a flight with the same airline once more, and you risk losing your money if the airline files for bankruptcy.

Claim your well-deserved flight compensation with Flight-Delayed.co.uk!
Claim compensation through our no win, no fee policy.
Claim now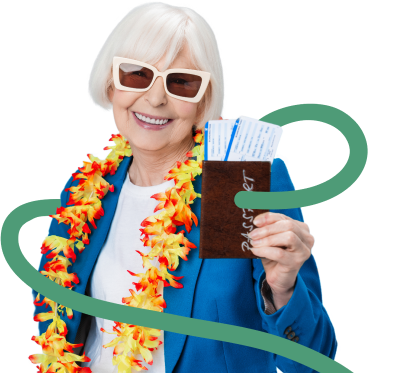 How much flight compensation can I get for my Brussels South Charleroi Airport delayed or cancelled flight?
The compensation per passenger is based on the flight's distance.
How to claim flight compensation for my Brussels South Charleroi Airport flight?
Place your faith in us — avoid costly mistakes by submitting your claim with Flight-Delayed.co.uk!
What are the responsibilities of our experts and how can they substantiate your claim? We have dealt with airlines for more than a decade, therefore we are familiar with all of their ins-and-outs. In order to protect your entitlement to flight compensation, our team assesses your claim, creates legal documents, gets in touch with the airline's legal team, and, if required, takes your claim to court. All of this is done on a no win, no fee basis for your benefit.
Why claim with Flight-Delayed.co.uk?
1m passengers helped
9 legal teams in 9 countries
98% of court cases won
Frequently Asked Questions — Delays and cancellations at Brussels South Charleroi Airport
Delays and cancellations at Brussels South Charleroi Airport: can the airline deny my claim?
Unfortunately, there are some situations when the airline cannot compensate you for your delayed or cancelled flights. When a delay or cancellation is brought on by a third party or an unforeseeable occurrence, these are referred to as extraordinary circumstances (situations that are out of the airline's control).
Here are a few examples of those extraordinary circumstances:
Bad weather conditions, such as thick fog, heavy rain, or thunderstorms.

A strike, most often specifically within the aviation industry (for example, a strike of air traffic control workers at a specific airport).

However, a strike of the airline's crew is not considered an extraordinary circumstance!

Political circumstances, such as a terrorist attack or general security risk due to political unrest.

Natural disasters, including volcanic eruptions and hurricanes.

A collision between the aircraft and birds or other foreign objects.

An ill or unruly passenger.

Flight delays caused by the airport staff, such as extraordinarily long queues to security checks.
How much time do I have to submit my flight compensation claim?
This depends on the relevant laws of the country of departure, the country of arrival, and the country where the airline is headquartered.
For instance, if you took an Air France flight from Brussels South Charleroi Airport to London Heathrow, you could submit a claim under the categories listed:
Belgian law: 1 year

British law: 6 years

French law: 5 year
Not sure if you still qualify for compensation or a flight refund?
Check your flight with our Claim Calculator, we will let you know if you are eligible for flight compensation!
Claim now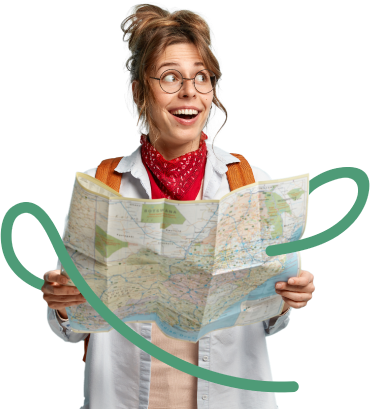 Latest updates on Brussels South Charleroi Airport disruptions today: check your Brussels South Charleroi Airport flight status
There are several ways that you can check the status of your flight prior to departure.
The website for Brussels South Charleroi Airport has a direct link where you may view the arriving and departing flights. Whether you are preparing to board or waiting to pick up a loved one, these lists are kept up-to-date in real-time and give you a clear indication of the status of your flight.
Additionally, you can use apps for flight tracking, like Flight Radar. You may use these applications to view global live aviation traffic!

Flight delayed or cancelled — our tips on how to kill time at Brussels South Charleroi Airport!
You have several options at Brussels South Charleroi Airport to pass the time if your flight is cancelled, delayed, or you have a lengthy layover. Listed below are a few of them:

Get some last-minute shopping done at some of the stores offered. Along with a few duty-free shops, you can browse books, newspapers, electronics, and regional delicacies and trinkets.

There are plenty of places to grab a quick bite to eat or sit down for a luxurious meal. A few cafes offer sandwiches, pastries, coffee, and alcoholic drinks. Take advantage of the chance to indulge in traditional Belgian foods like waffles and chocolate before trying some regional brews.

Stay connected and pass the time with free, unlimited wifi!

No matter your airline or flight class, two lounges are accessible to all passengers. This means that passengers travelling in Economy Class only need to pay to access and use the facilities, which include comfortable seating, food, beverages, and WiFi. You can enter the lounge by making a reservation online or joining a membership program.
About Brussels South Charleroi Airport
Brussels South Charleroi Airport (CRL), commonly known as Brussels-Charleroi Airport, Charleroi Airport is a major international airport in the Belgian province of Hainaut, in the city of Charleroi.
Ryanair and other low-cost airlines like Wizz Air and Pegasus Airlines prefer to land at Charleroi Airport, even though it is about an hour away from Brussels. There are over 190 destinations that passengers can fly to within 53 different countries.
There are a few key factors that make Charleroi Airport thrive. The first is the high population density near the airport: within a 2-hour drive of the airport, between 15 and 20 million prospective passengers reside. The airport's location is at the centre of an extensive road network, allowing for easy access by transit that can be accommodated thanks to large parking facilities at around 7,860 parking spaces. Lastly, several cities in Belgium (Brussels, Ghent, Bruges), as well as those in nearby countries, are connected to the airport by shuttle buses (Lille, Luxembourg).
Useful links