Bruges Airport flight delayed — claim flight compensation
You have the right to receive compensation for your delayed flight arriving or departing from Bruges Airport, provided that you meet both of the stated requirements:

The flight was delayed for more than 3 hours, AND,
The airline was accountable for the delay unless it was caused by a third party or "Extraordinary Circumstance", in which case the airline is not obliged to provide compensation (see below for additional details).
Flight cancelled Bruges Airport — flight compensation and refund policies
You may be entitled to flight compensation worth up to £520, a full refund, or even both!
How to get compensation for my Bruges Airport flight cancelled?
Your flight was cancelled fewer than 14 days before its scheduled departure date, AND,

The airline bears responsibility for the cancellation unless the cause falls under the category of "Extraordinary Circumstance", in which case the airline can deny your claim (see below for additional details).
Was your flight at Bruges Airport delayed?
Flight-Delayed.co.uk is here to help! Check if you're eligible for compensation and/or refund with our Claim Calculator!
Check my flight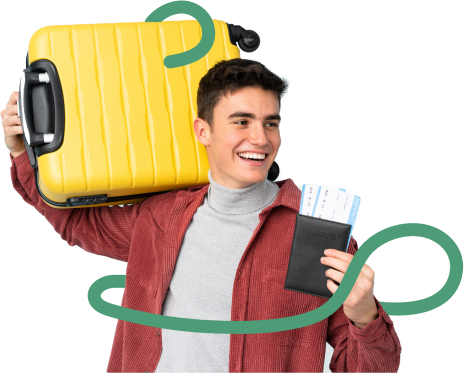 What if the airline offers a flight voucher? Should I accept the voucher?
We recommend you NOT to accept flight vouchers for the following reasons:
Your option will be limited to the specific airline and likely with a deadline.

If the airline goes bankrupt, you might lose your money since the law doesn't guarantee your refund in this situation.
How much flight compensation can I get for delayed or cancelled flights at Bruges Airport?
The claim amount depends on the distance of your flight and is per passenger.
How do I claim flight compensation or a refund for my delayed/cancelled flight?
Allow our professionals to handle your claim for you! With Flight-Delayed.co.uk, you can easily submit a claim and effortlessly get your money back.
Spend a few minutes to submit your claim, our team of professionals will take over and manage everything for you! Our team has been handling airline-related issues for over a decade and is skilled in their methods. To protect your right to compensation, our team will thoroughly examine your claim, create legal paperwork, interact with the airline's legal representatives, and file a lawsuit if necessary. Rely on us to manage all aspects of the process and assist you in obtaining the compensation you are entitled to.

How long will it take to receive my flight compensation and/or refund?
Under most circumstances, it takes a few weeks to a few months to receive the compensation.
However, in more complex scenarios, such as those involving court litigation, the waiting period might be extended and even take several years.
Increase the likelihood of a successful claim with Flight-Delayed.co.uk.
Our experts are ready to assist you! No win, no fee!
Claim now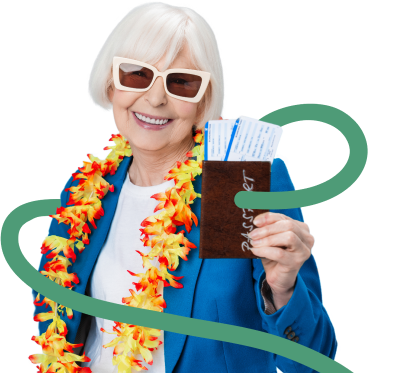 Can the airline deny my claim?
Unfortunately, with "Extraordinary Circumstances", the airline can rightfully deny your compensation claim for a cancelled or delayed flight. These situations arise when the delay or cancellation is due to a factor outside of the airline's control, such as a third-party event or an unforeseeable incident.
Some other common examples of extraordinary circumstances include:
Bad weather conditions, such as thick fog, heavy rain, or thunderstorms.

A strike, most often specifically within the aviation industry (for example, a strike of air traffic control workers at a specific airport).

However, a strike of the airline's crew is not considered an extraordinary circumstance!

Political circumstances, such as a terrorist attack or general security risk due to political unrest.

Natural disasters, including volcanic eruptions and hurricanes.

A collision between the aircraft and birds or other foreign objects.

An ill or unruly passenger.

Flight delays caused by the airport staff, such as extraordinarily long queues to security checks.
How much time do I have to submit my flight compensation claim?
If you were flying to or from Bruges, you have one year to file a claim for flight compensation and/or a refund under Belgium law.
However, different limitation periods apply in different European countries. If your trip involves other European countries, a longer period may apply.
Are you unsure if you can still apply for your flight refund and compensation? Check it with our free Claim Calculator!

Claim your rightful compensation!
Check your eligibility in no time using our free Claim Calculator
Claim now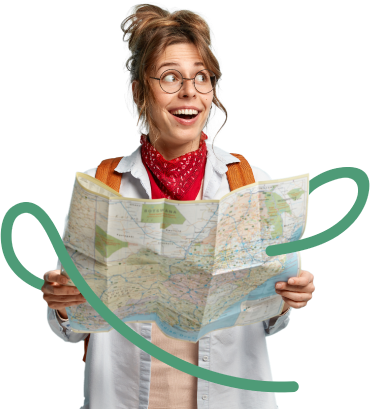 Latest updates on Bruges Airport disruptions today: check your Bruges Airport flight status
Bruges Airport's website provides a daily itinerary and flight information up to 24 hours ahead of time. It's recommended to check your flight status before going to the airport to be aware of any potential changes. To check the status of your flight, you can use the following links:
Flight delayed or cancelled — our tips on how to kill time at Bruges Airport!
As Burges Airport is a small airport, facilities are limited to three restaurants and cafes. However, they do offer free unlimited WiFi that can help you pass the time.

About Bruges Airport
Bruges Airport (OST), also known as Ostend-Bruges International Airport, is located in the coastal city of Ostend, Belgium. It serves as a regional airport for the West Flanders province, offering flights to destinations within Europe.
While Bruges Airport mainly focuses on freight transport, it also welcomes passengers with TUI fly Belgium as the most important airline company. With TUI fly Belgium, passengers can fly to and from a total of 22 destinations. This includes almost every big holiday region on the Mediterranean coast and the Canary Islands.
Bruges Airport is easily accessible, as it is located 700 metres from the Belgian coast. The airport provides democratic parking rates and short walking distances throughout the terminal. This makes it convenient for passengers to park their vehicles, check in, and reach their gates without having to navigate through a long and complicated airport. With fast check-in procedures and smooth security checks, passengers can get through the airport quickly and efficiently.

Why claim with Flight-Delayed.co.uk?
1m passengers helped
9 legal teams in 9 countries
98% of court cases won