Bristol Airport flight delayed — claim flight compensation
You are entitled to flight compensation if your flight to or from Bristol Airport was delayed and you satisfy both of the following conditions:

Ran into trouble with your Bristol Airport flight compensation?
Get up to £520 in compensation for each passenger with Flight-Delayed.co.uk!
Claim now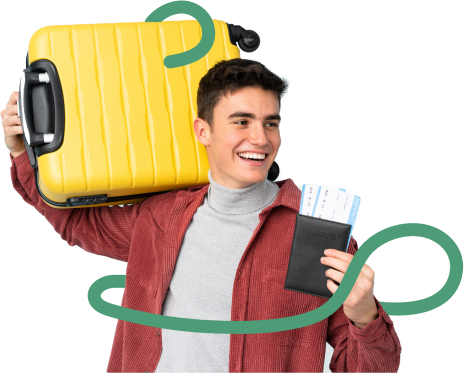 Flight cancelled Bristol Airport — flight compensation and refund policies
If your flight to or from Bristol Airport was cancelled, you may be entitled to flight compensation worth up to £520, a full financial refund, or even both!
How to get compensation for my Bristol Airport flight cancelled?
Your flight was cancelled fewer than 14 days before its scheduled departure date, AND,

The airline is responsible for the cancellation (for details on the situations in which the airline can deny your claim, see "Extraordinary Circumstances")
How to get a refund for my Bristol Airport flight cancelled?
You can also request a refund of your ticket if the airline didn't offer you a replacement flight, or it did but you chose not to accept it.
What happens if I'm offered a flight voucher by the airline? Accepting it would mean booking another flight with the same airline, risking the loss of your money in the event of the airline's bankruptcy.

Hold the airline fully accountable and ask for up to £520 in flight compensation.
You can claim compensation for flights that took place up to 6 years ago!
Claim now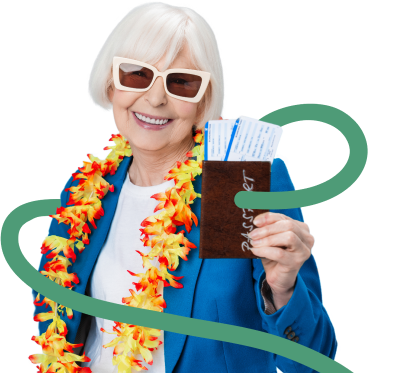 How much flight compensation can I get for my Bristol Airport delays or cancellations?
The claim amount is determined by the distance of your flight and is calculated per passenger.
Delays and cancellations at Bristol: can the airline deny my claim?
An airline may, however, occasionally find itself unable to make up for a delayed or cancelled flight. These situations, which are referred to as "extraordinary circumstances," take place when a third party or unanticipated event renders the delay or cancellation inevitable and disqualifies the airline from responsibility.
Here are some examples of those circumstances:
Bad weather conditions, such as thick fog, heavy rain, or thunderstorms.

A strike, most often specifically within the aviation industry (for example, a strike of air traffic control workers at a specific airport).

However, a strike of the airline's crew is not considered an extraordinary circumstance!

Political circumstances, such as a terrorist attack or general security risk due to political unrest.

Natural disasters, including volcanic eruptions and hurricanes.

A collision between the aircraft and birds or other foreign objects.

An ill or unruly passenger.

Flight delays caused by the airport staff, such as extraordinarily long queues to security checks.
How much time do I have to submit my flight compensation claim?
If you are travelling to or from the United Kingdom, you have 6 years to file a claim for flight compensation and/or refund. Scotland is the only exception in the UK, where you have 5 years to submit a claim.

Latest updates on Bristol Airport disruptions today: check your Bristol Airport flight status
You can find an itinerary for your day at the airport and live flight information up to 24 hours in advance on the website of Bristol Airport. It is a good idea to check the status of your flight before heading to the airport so that you can anticipate any changes.

Flight delayed or cancelled — our tips on how to kill time at Bristol Airport!
While waiting for a flight, Bristol Airport's 16 gates are housed in a single modern terminal building, where visitors can engage in various activities to stay busy!

Enjoy some retail therapy and grab a bite to eat! Bristol Airport has a range of dining and shopping options, including duty-free and at least one 24-hour cafe.

For two hours, Bristol Airport offers free WiFi ("Bristol Airport WiFi"). You will need to spend more if you want to surf longer.

Kick back in the Aspire Lounge, which can be accessed for a price to find extra amenities and conveniences (dedicated washroom facilities, complimentary snachs and drinks, television, newspapers, etcetera).

Mobile charging with Joos: Install the Joos app, then visit a Joos station to pick up a mobile power bank. Charge while you go around the airport, then return the charger before you exit.

Roof Terrace - If the weather is nice, rest outside on the roof terrace while waiting for your flight. Simply go to the Mezzanine level to reach it.
About Bristol Airport
Bristol Airport (BRS) is a commercial airport servicing Bristol, England, and the surrounding area. It is located at Lulsgate Bottom on the northern slopes of the Mendip Hills in North Somerset. At the airport, there is direct service to over 100 destinations across Europe.
In total, there are about 14 different airlines currently operating at Bristol Airport. Airlines that fly to and from Bristol Airport include: Aer Lingus, Blue Islands, EasyJet, KLM, Loganair, Lufthansa, RyanAir, and Wizz Air.
The Airport Flyer Express Bus connects you to the rail network from Bristol Temple Meads and Weston-super-Mare stations. There are frequent services to Bath and the West Country, as well as to London, South Wales, and the rest of the UK. Train tickets to most UK railway stations, as well as the Airport Flyer, can be purchased from the rail ticket machine located in the Bristol Airport Arrivals concourse.

Why claim with Flight-Delayed.co.uk?
1m passengers helped
9 legal teams in 9 countries
98% of court cases won