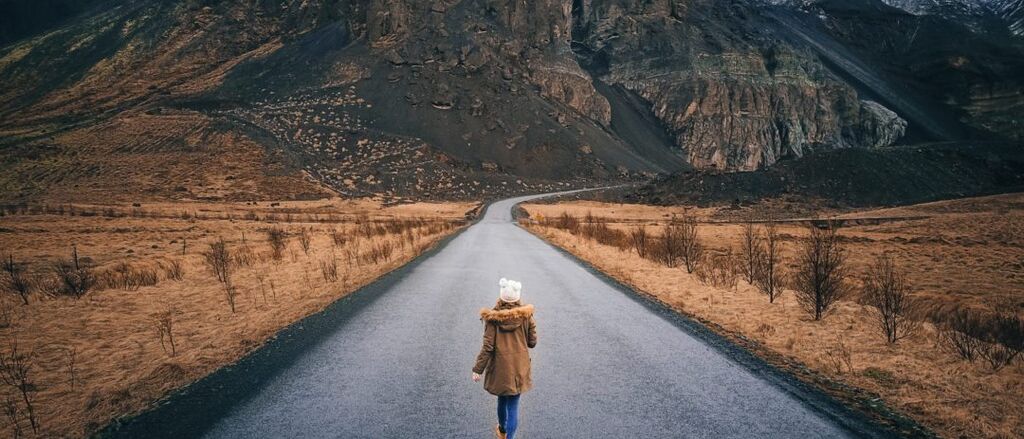 The Ones to Follow: World of Wanderlust, the world through the eyes of Brooke Saward
Friday, July 6, 2018
Travel brings purpose and meaning back in to your life!
In the spirit of getting our round of interviews from our The Ones to Follow program up and running, we want to start our features of 2018 with a bang. In that manner, we've chosen to begin with a company favourite: World of Wanderlust. Brooke Saward has been travelling the world for some time now and she has shared a lot of her travels with the world through her blog World of Wanderlust and her Instagram. Definitely a must follow!
She was willing to answer a few questions for us, even though she is halfway around the world at the moment journeying through New Zealand (thank you Brooke and, in all honesty, we are super jealous). If you are looking for some inspiration in order to finally book your next trip, your search is over.
Her desire to discover the world, as stated by herself, has taken Brooke to a plethora of different countries around the world. So we had to start with a fairly direct question:
Q: Imagine this, you win the lottery and are able to travel for 1 whole month. Only thing is, you are only allowed to visit one continent. Which one do you choose and why?
Brooke: Africa! Ever since my first visit to the continent I have been in love with exploring different countries and cultures throughout the continent. So far my favourites have been Botswana for wildlife watching and South Africa for the great food + wine scene in the Cape Winelands.
Q: Travelling alone could become a bore for such a long period. So you're allowed to bring someone along for the ride, who would you bring? Your significant other, a complete stranger, a celebrity or some of your closest friends perhaps?
Brooke: My closest friends! The more the merrier I say.
Q: Woohoo, ready to go! But sadly, your flight gets delayed by more than four hours or gets cancelled. What's your worst-case scenario: an delayed flight for, let's say, 6 hours or a cancelled flight?
Brooke: I think a cancellation is worse because it can have so many knock on effects to your plans, but even worse when you're at the end of a long trip and your own bed is on the other side! I can always keep myself entertained in an airport for 6 hours.
Q: Our last question was completely hypothetical, has something even worse happened to you while waiting for a flight?
Brooke: There have been so many! The only time a delay bothers me is if I have very limited time in the destination I am en route to, as it can really hinder your experience on the ground! With that in mind, my worst delay was en route to Moscow Russia for the first time. I was so eager to visit and the delay cost us 48 hours of time in the city, so now I'm itching to go back!
---
We can, without a doubt, relate to the frustration of losing precious time when visiting a new city or country. Like you said, especially when the time you have there is limited. This is the perfect time to remind our readers that if you've ever been delayed or your flight has been cancelled whilst flying from and to Europe, you may very well be entitled to compensation. You can check your flight by filling in your flight's details below and we will let you know, almost immediately, if we think that you're eligible to receive compensation.
And now, we go on.
---
Q: The aircraft needs to make an emergency landing. You end up on a deserted island. If you can choose anyone in the whole world to join you there, who would this be?
Brooke: Bear Grylls
Q: Clever answer, more time to enjoy a deserted island if you ask us. Thankfully, help wasn't too far off and you're able to make your way back to the mainland. How do you continue the journey? Would you go backpacking, maybe relax at a luxurious hotel for a couple of days or perhaps you'd be thinking about just heading back home already?
Brooke: Learn a thing or two about how to survive on an island with the bare minimum!
Q: Survival skills! Although, we hope you never find yourself in this specific hypothetical scenario, as charming as Bear Grylls may be. While this trip might have taken a couple of turns for the worse, it might even be your favourite trip ever! Let's compare notes with a previous one you've had. What has been your favourite trip so far?
Brooke: Travelling through Chile to the likes of Patagonia, Atacama Desert and Easter Island. I don't know of another country as diverse as Chile, and it has some of the best scenery you will ever encounter worldwide.
Q: We can only imagine on what we're missing out. I will add Chile to my list of next destinations for sure. Is there something else you'd like us to add? Perhaps one last bit of inspiration?
Brooke: Travel brings purpose and meaning back in to your life!
Thank you for your Answers Brooke, definitely a lovely insight on your take on travelling around the world. If you want to know more about Brooke and her travelling, visit her Instagram and have a read through her blog. If you're missing either the inspiration or the knowledge to get you started with your next trip, then you will certainly find it in World of Wanderlust.
Here are just some of our favourite blog posts from World of Wanderlust:
Where to find the best Cherry Blossoms in Paris
Exploring the French Riviera by Vespa
How to do a 48 hour layover in Dubai
And don't forget, if you've ever experienced a flight delay or cancellation, even if it was not as bad as Brooke's, you may be entitled to compensation! You can check your flight for free with Flight-Delayed.co.uk
---
*Brooke getting to know Iceland and its treasures